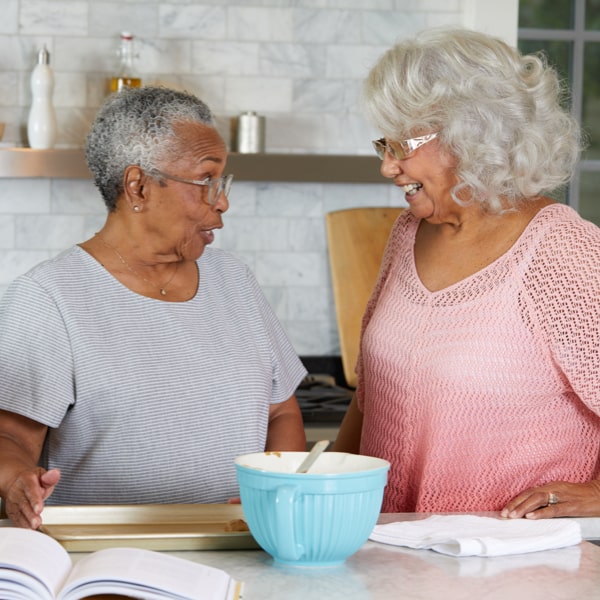 Home Care Services in San Antonio, Hollywood Park, and the surrounding areas
Learn how home care services can help your family throughout the San Antonio area
Do you suspect an elderly loved one may be in need of home care services in San Antonio, Hollywood Park, Alamo Heights, Castle Hills, or any surrounding areas? At Comfort Keepers, we have a history of providing quality services to families across the country and around the world. We have extensive experience and believe that sharing what we have learned will help people better understand what senior care services are all about. For example, many seniors believe that by having a caregiver around, they are letting go of some of their independence. However, a caregiver is there not to remind your loved one of the fact that they are no longer able to care for themselves on their own, but instead to be their right hand.
Dedicated to Care
We are dedicated to helping seniors live at home independently for as long as possible. We raise their quality of life and give their families peace of mind that they are safe and happy in the comfort of their own homes. Our home care services are customized to each senior after a thorough assessment of their lifestyle and abilities. These services include personal in-home care, respite care, end of life care, Alzheimer's care, senior care, and more.
Learn More about the specific types of services that are available and how we can customize a home care plan to fit your needs. We also offer a free care consultation, where a senior advisor will travel to your loved one's home and discuss with you the ways that your loved one may benefit from a little extra help in remaining independent and safe. We find that many of the families of seniors we serve to enjoy greater peace of mind that their loved ones are in good hands.
Please don't hesitate to reach out to us today if you are interested in our home care services. Find out more about our senior care services by calling us at (210) 201-0174 or request a phone call with an advisor here.