Terrell Hills, TX
Kerrville, TX
Alamo Ranch, TX
Kirby, TX
Olmos Park, TX
Balcones Heights, TX
San Antonio, TX
Schertz, TX
Windcrest, TX
Harlandale, TX
Pleasanton/Jourdanton, TX
Bexar County, TX
Longhorn, TX
Stone Oak, TX
Leon Valley, TX
Cibolo, TX
Castroville, TX
Hot Wells, TX
Shavano Park, TX
Alamo Heights, TX
Randolph AFB Metrocon, TX
Boerne, TX
How Comfort Keepers is Different Than Other In Home Care Providers in Kirby, TX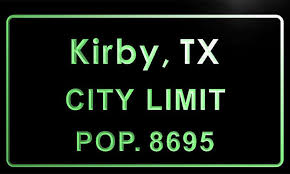 With so many home health care providers in Kirby, TX, you may be wondering which one to choose. After all, they all promise to deliver exceptional in home care services. Here at Comfort Keepers of Kirby, TX, we know that we're different than other home care companies. When you opt for our services, your aging loved one will be in the very best hands. Read on to learn more about what makes Comfort Keepers of Kirby, TX so unique.
In Home Care in Kirby, TX
Comfort Keepers Network
In order to provide seniors with top-notch care, Comfort Keepers of Kirby partners with other senior and health care providers in the area so that your elder has easy access to any resources he or she may need. Northeast Baptist Hospital, Metropolitan Methodist Hospital, University Hospital, and Paramount Senior Care Centers of San Antonio all have strong relationships with Comfort Keepers and often collaborate with us to provide our clients with a complete network of services.
Respite Care
Comfort Keepers offers respite care services to give family caregivers a well-deserved break from their caregiving responsibilities. Family caregivers can opt for our respite care services on a regular or occasional basis and spend some time focusing on their own needs. Respite care allows caregivers to run personal errands, go on vacation, get a massage, or do anything else they'd like. When they come back to caregiving, they find that they are refreshed and rejuvenated.
24/7 Support
Most in home care providers are only open during regular business hours. However, Comfort Keepers of Kirby, TX is here to provide you with support 24 hours a day, 7 days a week. If you happen to have a question about our service offerings, are searching for immediate in-home assistance, or would like a free in-home assessment to learn more, you can contact us at any time.
Interactive Caregiving
Comfort Keepers is the only Kirby, TX in home senior care provider that practices the philosophy of interactive caregiving. Interactive caregiving activities such as taking a walk around the neighborhood, completing a crossword puzzle, or enrolling in a book club help aging adults stay active and engaged. If your senior opts for our services, an interactive caregiving plan will be specifically designed to meet his or her interests and preferences.
Monthly Background Checks
Each and every San Antonio caregiver that works for Comfort Keepers is required to undergo an extensive background check process. While most agencies complete background checks a few times a year, Comfort Keepers re-screens every caregiver on a monthly basis to give you and your family the peace of mind you deserve.
If you're ready for your loved one to experience the Comfort Keepers difference, contact Comfort Keepers in Kirby today. We look forward to showing you why our in home care services are truly one-of-a-kind!