Richardson, TX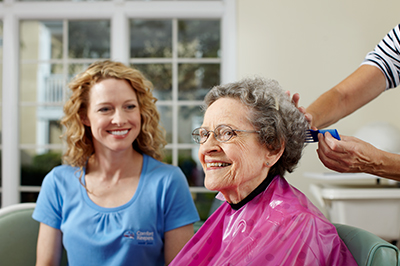 Comfort Keepers® is proud to have served families in the Richardson community for more than a decade and we continue to provide seniors and other adults with compassionate, professional in-home care. Our skilled caregivers – we call Comfort Keepers - tailor our services to the exact needs of our clients, so that whether they require dementia care or mobility assistance, each visit counts.
At Comfort Keepers, we emphasize the importance of staying safe and comfortable at home, while also promoting active lifestyles for seniors in the Richardson community. Because we want your loved ones to continue pursuing their interests and find new events and activities, Comfort Keepers provide safe, reliable transportation around the city.
Whether your loved ones want to play a game of bridge with friends at the Richardson Senior Citizen Center or watch a soccer game at Heights Park, we'll make sure they get to their destination safely. Even when they need to pick up a prescription or get to the doctor's office on time, they can rely on Comfort Keepers. If your loved ones in the Richardson community require in-home care, remember to let Comfort Keepers know.
You can call us today at (972) 303-4599.