Duncanville, TX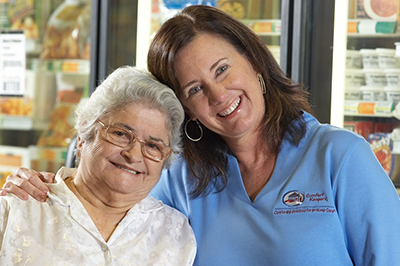 With Comfort Keepers® in Duncanville, TX, your aging loved ones will never have to worry about where their in-home care will come from next.
Our highly trained caregivers have provided compassionate, professional, in-home care to seniors in the Duncanville community for more than a decade, and we want to continue to offer that same level of quality to your loved ones. Whether they require mobility assistance, dementia care, or just a few hours of visitation, we'll be there to take care of their exact in-home needs.
Comfort Keepers also provides safe, dependable transportation so that seniors can remain active and independent in the Duncanville community. We will accompany them to medical and dental appointments or to the store for the weeks' groceries.
If they'd like to go to Lions Park for a relaxing morning stroll and then head over to the Duncanville Public Library to sit down with a good book, we'll make sure they do so. Comfort Keepers simply wants to promote wellness and active living so your loved ones can enjoy each and every day in Duncanville.
Call us today at (972) 303-4599 to learn more about how we can help those closest to you live happy, independent lives.