Dallas, TX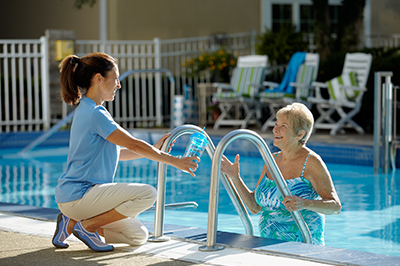 Comfort Keepers® is proud to provide in-home care to seniors and other adults in the Dallas, TX area. For more than ten years, we've helped your loved ones live safely and independently in the comfort of their own home.
Our highly skilled and professionally trained caregivers – we call Comfort Keepers – work to ensure that your loved ones' exact needs are seen to, in the most loving, caring way possible. At Comfort Keepers, we recognize that many seniors may wish to not only preserve their active lifestyle in the home, but in the community as well. That's why we provide safe, reliable transportation to various locations around Dallas.
If your loved ones want to take a trip downtown for the day to visit the Dallas Museum of Art to browse the many beautiful and thought-provoking exhibits, or if they'd rather just have a relaxing lunch at Kenny's Italian Kitchen on Belt Line Road, we'll help them get there safely and be there every step of the way. Even if it's just accompanying your loved ones to the grocery store or to doctor's appointments, they can rely on Comfort Keepers.
Contact Comfort Keepers today at (972) 303-4599 to learn more about how we can provide loving, expert, in-home care to those closest to you in Dallas, TX.