Pittsburgh South & East Offices' Caregiver of the Year Nominees: Leaders in Companion Home Care
We provide quality companion home care aide services in Monroeville, PA and surrounding areas. Learn more about our wonderful care providers
2017 National Caregiver of the Year Semi-Finalist - Juanita Martini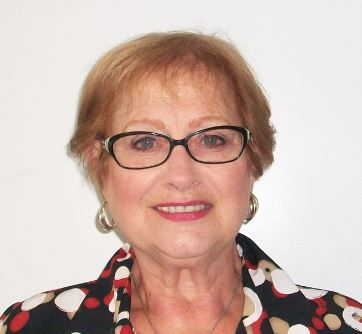 Client engagement and interaction are tools Juanita utilizes to enter her client's world.  She enjoys engaging clients through picture books that stimulate conversation and reminiscing. Recently, a family spoke with gratitude regarding Juanita's comforting voice of advocacy.  "Please extend a special thank you to Juanita who was truly exceptional in recognizing Dad's needs.  She noticed small irritants and advocated for him while he was in the hospital.  She soothed and sang to him, and tended to his physical needs. Her empathy was evident to all the family."
When asked what is her secret to being an exceptional home care aide, she responded genuinely, "Can you imagine what it feels like being a stranger, entering a client's home for the first time? First impressions are vital to build their trust and that happens within the first few minutes. It's at that time they know I can be trusted to take care of their loved ones. I meet the clients and we instantly bond.  The Spirit in me allows a client to feel safe and know my compassion for them is real.  The clients become family even if it's only for a short while."  
One of her tricks of the trade is keeping her clients smiling.  Juanita told us that laughter is the best medicine for our clients and she strives to brighten their day with laughter while providing outstanding care.  Recently a client's spouse shared his gratitude for outstanding companion home care provided by Juanita.   "My wife and I and our family would like to thank you for the outstanding care your staff is providing for my wife. All of your staff have been great but we would like to particularly comment on Juanita who has established a bond with Patty and has helped her begin to climb out of extreme depression. Beyond the cooking (which is superb) and housekeeping Juanita extends the hand of friendship which is so important to Patty and the family. Again, Thank you". 
2016 National Caregiver of the Year Winner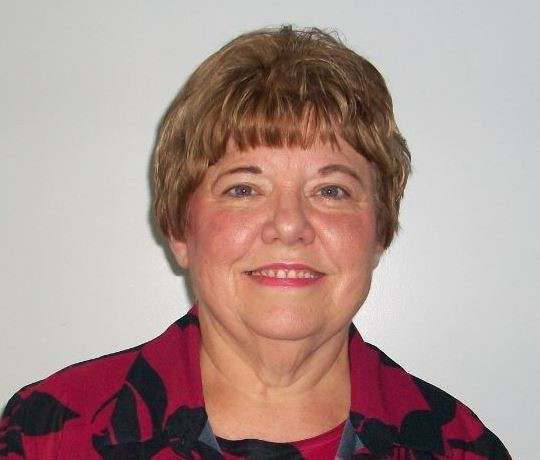 We are proud to announce that one our companion home care providers has received the National Comfort Keeper of the Year Award. Carol Kravice was selected as one of six care aides from across the country for this award out of a pool of one hundred (100) applicants. The two step process was initiated by the franchisor selecting 24 semi-finalists from the original applicants. The seven hundred (700) franchised territories voted for the six (6) national finalists.
The most appropriate way to describe Carol is through comments shared by her clients and/or their families.  Carol brings the best she can offer to each assignment, she is full of energy, ideas and compassion.  Clients have jokingly said "calm down Carol" because of her high energy and excitement over the little things.
Feedback from a client's son, Ed P:   "Carol is reliable, fun to be around, intelligent.  Favorite memory of Carol is when she brought pool noodles and balloons in as an exercise activity for my Mom.  She had music playing on the iPad.  I hadn't seen my Mom laugh like that in a long time.  I don't know who had more fun, Carol or my Mom.  Carol would sometimes bring her iPad in to play oldies music, her and Mom would sing silly songs and dance around the house! Carol truly would do whatever it takes to make my Mom happy".
Feedback from a client, Bobbie T:  "Carol makes suggestions and follows through. She's good hearted and goes above and beyond. She'll do anything that she's asked to do.  She's not a spring chicken either, but she still tries to help in whatever way.  She just came from that environment, she's like a member of my family." 
In the office it's not uncommon to hear, "Call Carol"… "Did you try calling Carol?"  Who is Carol? you might ask.  She is a dream come true for our scheduling due to her flexibility.  Although Pittsburgh winter weather can be most challenging to our schedulers, Carol makes it on time and safely to her clients. Carol has worked for Comfort Keepers since March of 2014.  Before her career as a companion home care aide, Carol lived in Saudia Arabia for 22 years and was a teacher and tutor to school aged children.  Carol has been a key player on our caregiving staff because of her commitment and loyalty to our clients.  She was honored in May 2015 as being selected our Comfort Keeper of the Month.  When Carol goes into a job, she goes in with her full heart and soul.  Her clients describe her as being "fun to be around" as she sheds a positive light and vibe into any situation.  Carol represents the best in our industry and she is proud to be called a Comfort Keeper!    


Tootie Stetter - 2015 Caregiver of the Year Nominee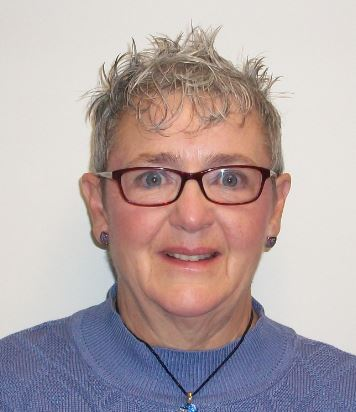 Tootie approaches all clients, all situations, and all environments with the eye of a giver. She offers far more than she is asked, and kindness is her mantra. Tootie is a fireball wrapped up in a tiny frame.  She feels strongly about people and circumstances.  Whether she is packing weekend meals for children in underserved communities, assisting someone with their selection of a 'new' piece of furniture at the Habitat for Humanity Restore, serving Meals on Wheels, or scheduling a furnace repairman appointment for a client, she acts with passion.  Everything is possible with Tootie, and everything is important to her because it's important to you.  Tootie stands firm with all that is good, and if she finds something that is lacking, she works to turn that around.  Tootie embraces the mundane with enthusiasm because she loves life and she loves people.
Notably, two of Tootie's clients are not physically able to interact with her, but she will not miss the opportunity to find common ground on which to converse.  This interaction presents any person with physical limitations, the opportunity to be regarded as a fully human, fully alive individual, with thoughts, feelings, and gifts to offer in very different capacities.  Tootie's respect is interactive and appreciated.
Julie Dong - 2014 Caregiver of the Year Nominee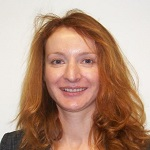 Julie is tiny in stature but mighty in character. This Karate Black Belt certified, single mother of two children has found the energy, integrity and focus to provide exemplary care to the most demanding client on our service without missing a beat even in the smallest measure.
Julie has an electric personality. When she enters the room, her spirit embraces you and you are immediately energized by her presence. Her warm smile, her twinkling eyes, her compassion, her laughter and empathy are qualities uniquely hers.
Julie shared a memorable moment with a demented client who repeatedly told Julie she wanted to return to her home. Julie was not successful redirecting the client so she bundled her up and took her outside for a short walk. Upon their return, Julie told the client she had arrived home. The client was delighted and grateful.
Julie is not boastful and will often blush when compliments are paid. The following excerpt from a note written by the daughter of a client who passed away best exemplified the gift that Julie has for caregiving and how she so perfectly executes the mission of Comfort Keepers as a companion home care aide.
"I want you to know that you are never far from my heart and so often on my mind... You gave my mom such peace and respect during the last few months of her life. You helped make the job my Dad and I had taken on so much better. You actually made it possible to keep my mom home. It was such a great gift! I hope you know how special you are and how loved you are in this house."
Margaret Battle - 2013 Caregiver of the Year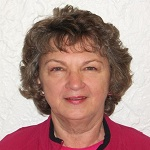 Marge has been an employee of the local Comfort Keepers office for the past three years.  She has touched the lives of many clients and their families, and although each relationship has been uniquely different, Marge has embraced each with determination, compassion and integrity.  Marge's goal to "make people happy" has been actualized and the expectations of her clients' have been exceeded.
Marge's most remarkable example of exceeding expectations as a home care aide was in the service she provided to Robert.  At 101 years old, Robert needed help with homemaking services and enjoyed the companionship at meal times.  One day he expressed an interest in writing his memoirs.  On Marge's next visit she brought along a tape recorder and thus began the story telling of a boy from the south that arrived in Pittsburgh, via train, at the age of 19 and the 82 years that followed.
Marge is a woman of integrity and humility, qualities that are inherent in this prestigious award.  She is most deserving of this national recognition.  She truly is a Comfort Keeper in mind, body and spirit!
Watch Margaret's Story Here:
https://www.youtube.com/watch?v=vF94fcgshNY
Peggy Antosh - 2012 Caregiver of the Year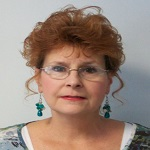 Peggy has been an employee of the local CK office for the past seven years.  She is very proud of her affiliation with Comfort Keepers and has been a wonderful ambassador in this community.  As a model team player, Peggy approaches each of her clients with enthusiasm.  She has mastered the concept of "doing with" rather than "doing for" and has built her reputation on being an interactive caregiver.
Peggy is a role model for caregivers universally, a one of a kind class act and we are very fortunate and proud to call her a Comfort Keeper!
Watch Peggy's Story Here: