Frequently Asked Questions about our In Home Care Agency in Reading, PA
Families tend to have similar questions about Comfort Keepers services. These are the answers to the most popular questions about our in home care agency.
How do I know when my loved one needs help?
There will be signs and often your "gut" will tell you so.
What does Comfort Keepers do?
Comfort Keepers in home care agencies and caregivers are like family when family can't be there. Caregivers can provide a variety of care services like companionship & much-needed socialization. Light housekeeping, grocery shopping, meal preparation, transportation to doctor and hair appointments, bathing, dressing, toileting assistance, incontinence care, and dementia care are additional services available.
What are the minimum services offered?
Services are offered in 3-hour visits. Services up to 24/7 are also available.
How do I know how much care my loved one might need?
Comfort Keepers will help families determine how much help is needed during a complimentary in-home assessment.
Is Comfort Keepers covered by Health Insurance or Medicare?
No. Those with Long Term Care Insurance policies may qualify.
How is Comfort Keepers paid?
Clients are billed weekly for Comfort Keepers in home care agency services.
Are there any programs that pay for Comfort Keepers services?
Yes….maybe! Financial and medical criteria apply. Programs include:
1. Aging Waiver & Options program through the Berks Co. Office of Aging
2. Aid & Attendance program through the Veterans Affairs office
3. Long Term Care Insurance (for those with an existing policy).
Call us. We can help you understand your policy and specific benefits.
How quickly can Comfort Keepers start?
Possibly tonight! Advance planning is best for non-urgent needs.
How long must we sign up for services?
Until services are no longer needed.
Who are your caregivers?
Comfort Keepers has professional caregivers who are trained by a registered nurse to help people with all types of assistance, dementia and end-of-life care needs. Caregivers have passed a stringent hiring process with extensive background checks, pre-employment drug screenings, and child clearances. They are trusted, caring, compassionate and reliable individuals.
How can I learn more about Comfort Keepers from families who have used your in-home care services?
Families often share their thoughts about our services. Read their feedback on our testimonials page.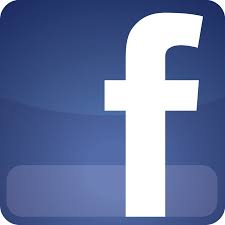 Visit us on Facebook!
If you have any questions regarding our in home care agency and or the services we provide in Reading, West Lawn and the surrounding areas of Berks County, please contact us today.