Client Reviews on Home Health Services from Comfort Keepers of Berks County and Reading, PA
See what people are saying about our home health services, available for families in West Lawn, Reading, and other communities throughout Berks County
If you would like to learn more about our home health services in Reading, West Lawn and the surrounding areas of Berks County, please contact us online or call (610) 678-8000.
Visit us on Facebook!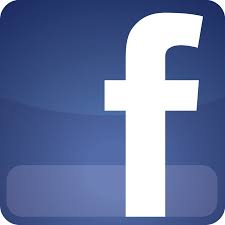 Just wanted to drop a note about the care provided to Meredith. Too often we only hear the things we need to improve upon. All the caregivers who came to the house were great. You must be doing something right, as it is so incredibly hard to find and retain good folks right now. I am insanely jealous! I would like you to pass on to a couple of your staff what an outstanding job they did. As you know Meredith was an extremely kind, genuine soul. She dedicated her life to helping others. From Alzheimer's to the homeless, she went above and beyond her entire career. Most recently she was working with me to help develop a pharmacy service in Berks. When we did education and marketing to homeless shelters she did not stop until she found resources for people she met with financial challenges. One night in particular we spent 3 hours finding oxygen tubing and medications for an extremely sick younger woman. The next day she spent hours appealing to her insurance company to provide the care and medications she desperately needed (on her own time). She went way over the top to ensure this woman had everything she needed to be comfortable as no one had helped her and she didn't have family. She took great pride in her accomplishments and dedicated herself to teaching others how to be great caregivers. It was so incredibly important to her that her dignity be maintained through her own journey. I feel your staff did an excellent job with this. There are two staff members I would like to give extra props to. Iris-she was there earlier in the day on the day Mere passed. She seemed to have taken the time to know a few things about Meredith and took great care of her that day. She is friendly and her warmth and smiles made a difference to us. Sophia-I can not say enough about her presence. From the first day she sat with Meredith to the day Mere passed she provided outstanding care. She was attentive but knew when to take a back seat. Her kindness and patience were noticed. She did a fabulous job in the last hour making sure she was attentive to Mere but also supportive of us and giving us space to say our goodbyes. Her brother was thankful for her support. If anything in my career I have tried to show by example and education that what we say and do truly does matter in all moments, not just the dying process. Patience and listening are 75% of what makes us outstanding as caregivers. Anyone can perform a task…what makes us outstanding is our ability to make someone feel connected and they matter. Sometimes, just a few words can make all the difference in the world. To you and all of your team thank you for providing amazing services. To Iris and Sophia please know that your words and actions truly did make a difference and helped my dear friend cross to the other side with warmth and grace.


If you are in need of finding in home care for your elderly parent/family member I would highly suggest using Comfort Keepers. They have been our go-to over the last eight years for both my in-laws and now my mother. You will find a caring, compassionate, and knowledgeable staff. It all starts with the first detail-oriented consultation about your loved one. They think of everything so you don't have to, especially when you are thrown into a circumstance and aren't prepared. I was impressed with their genuine concern and ability to handle the different physical/mental health issues with each of my family members. Over the years we've had a variety of caregivers tend to my family and they have all been wonderful! My mother always felt like she made a new friend after meeting a new caregiver. New to us this time around was the Comfort Keeper portal. It is a great tool to stay connected with staff and see daily notes/activities of your family member. Our parents deserve the best care in their later years and when your not always available Comfort Keepers is a blessing!
On behalf of the family, we would like to share our deep felt gratitude to all who cared for Mary since her return home November 2nd. Although you were all wonderful I would especially like to recognize Debbie King, Jacqui Clouser and Tosha Hettinger as they spent the most time with Mary. You gave us peace of mind during this difficult time and we were blessed by your expert care and compassion. Wishing the Comfort Keepers Family All the Best this Holiday Season!
Just want to thank you for your prompt cooperation in servicing "Mr. A" as quickly as you did. You answered our call right away and got to work on our request immediately. We appreciate what you do and are hoping to build a strong relationship between our patients and your services.
A few years ago I need services which Comfort Keepers provides. I don't remember how I found them but it was a good thing I did. I could not get around real good when I got home from the hospital, and for 2 months Comfort Keepers came a few days a week to help me out. I would use them again if need. I would do so because my experience with them was a positive one. I trust them.
During this pandemic, Comfort keepers was a Godsend for my 90 year old mother-in-law living alone in her independent living apartment.
I was referred to Comfort Keepers by the facility in which my mother was living. When David Kendal, a co-owner met with me to discuss a plan of care, I felt very comfortable with his professionalism and sincere desire to provide the best care for my mom. Since I was living on the opposite coast, it was extremely important for me to know that a consistent high level of attention was going to be provided. Comfort Keepers was always just a phone call away for my questions or requests for ongoing additional needs. I recommend Comfort Keepers and their staff to anyone who has a loved one in need of additional care and attention.
We had such a positive experience with Comfort Keepers as they took care of my mother in her finals days! I would highly recommend them to anyone in need of Caregiver needs. Dave was very thorough when asking what specific needs we were looking for to assist in taking care of my mother and worked with getting an aid out within 24 hours. You will not be disappointed with their service as the aids displayed compassion as well as attention to detail while being at our home for each shift!
We have been very pleased with services. The caregivers have been really good about setting up Face-time so mom can speak with and see her husband and me. It has helped mom with her anxiety, and we appreciate the chance to see her since we cannot visit the Personal Care Home during this quarantine time. Caregiver Katie has been such a "sweetheart" for mom. The family Room Portal reports from caregivers have been very re-assuring that mom is becoming more comfortable in her new home.
Comfort Keepers caregivers have been phenomenal- they are positive, hard-working, and team oriented!
Linda has been wonderful- she is a terrific conversationalist, and she has taken me to explore some new lunch spots which is wonderful since I am not familiar with this area. I cannot wait for this "stay at home" Coronavirus order to be over so we can get out again. I love getting out for lunch.
Comfort keepers were like "Angels on earth" who lovingly treated mom – they were so caring and compassionate!
Services have been great--we are very well pleased with the care that Becky provides. I particularly appreciate that Becky is patient enough to converse with Linda, even though Linda's communication is most often gibberish- that means so much to Linda! I recommend Comfort Keepers without reservation!
I would like to thank you and your staff for the wonderful care that was provided to my mother.
Our family is so impressed with how amazing Comfort Keepers is handling things during this time of the Corona Virus- we really appreciated the check up call received today by mom. That really meant so much to her! Please make sure your entire Comfort Keepers office is aware of how great you are doing!
Tina was truly a God-send, she bonded so well with mom! Everyone was wonderful- especially towards the end when mom needed the most care. I am grateful for the care Comfort Keepers gave my mother.
Mom's caregiver Carolin Z did an excellent job with mom today. She is a superb caregiver!
Crystal has been wonderful. She went above and beyond, helping with details Evelyn didn't even think of. We will call for future needs, and highly recommend Comfort Keepers.
I have been so thrilled with caregiver Nellie and my mother Josephine's connection. Calling Comfort Keepers was one of the best decisions I ever made- I don't have to take Tums anymore!
I can't say enough good things about how well Comfort Keepers cared for my parents, so compassionate and tentative. We could not be 24/7 to take care of them, Comfort Keepers came in and took over what ever we needed help with. The whole staff was amazing
We are so happy that we chose Comfort keepers- you are a very well-run organization. The caregivers show up on time, are helpful, and active in looking out for mom's care. Teresa is her favorite- we could not have hoped for a better relationship than they have developed!
My caregiver has a bubbly personality and is wonderful with my loved one
Without the services, I can't do anything and I can't leave him alone because I'm in a rural area.
At this time I am not in need of your services. But I would like to commend one of your employees Sue H. While at a baby shower in Wyomissing with my elderly mom who suffers from dementia/ alzheimer's Sue did not hesitate to jump up and help get my mom up steps with such kindness and care and made sure she was seated and comfortable. In the future when we need help and support Comfort Keepers will the first Company I call. Sue in my eyes is a true asset to your company.
So glad we found Comfort Keepers. Was nervous at first…how does it work, etc. But true to the name…Comfort was what they provided for my Mom and also peace of mind for me. Highly recommend.
Comfort Keepers really cares and shows an interest in what they are doing.
Marcia has been a perfect Caregiver match - she really interacts wonderfully with Elsie!
My aunt has fallen and she broke her hip. The caregiver took her to the hospital. My aunt had surgery, the caregiver and the owner came to see her.
It has been wonderful having piece of mind that mom is in good hands and being cared for. I am so pleased with your service, and just wanted everyone to know!
We absolutely love Ethan- he is a perfect match for my husband!
We truly appreciated all of our caregivers- Rosa was amazing- very caring, respectful, able to motivate John. Greg was phenomenal as well. While Carmen seemed new, and just a tiny bit tentative-- she was very kind, attentive, and sweet. I will certainly recommend you to my friends who need care.
We were referred to Comfort Keepers and they have been very helpful in taking care of my parents. Their services help me worry less about my parents when I can not be there.
I can't thank you enough for the wonderful experience that we have had with your care givers and the excellent care and companionship they have provided our mother. Thank you from all of us!!!
I was so impressed that you filled Labor Day on such short notice after we had originally not needed holiday care. Our family is pleased with how wonderful your caregivers have been with the care provided to mom- she has greatly improved under your care!
I am very thankful for the care Comfort Keepers gave my mother. Everyone was very attentive to her needs and went overboard to work with us. Very much appreciated
Mom's care giver Tiffanee is working out extremely well for my mother. We could not be happier.
I wish to express my deepest appreciation for all the dedicated Comfort Keeper's staff that care for the sick and aged everyday and especially those that cared for my beloved wife Rose
I am very impressed with the friendliness and level of care provided by your caregivers; and every time I called it was so easy to get ahold of the office- you are very responsive! I will recommend your company to anyone needing senior care.

About six months into the pandemic a family member, living at an assisted living facility, was experiencing anxiety about her isolation in her room. This was a necessary but difficult protocol in place for their protection from contracting the virus. Our request for assistance from Comfort Keepers began with an intake interview. I was very impressed with the woman. Going beyond the obvious topics she was very thorough and compassionate in wanting to know activity likes and dislikes, getting a good understanding of our loved one's personality. The reason for all this information was to make the best match between a client and the caretaker. Seeing it through never happened since the facility went on lockdown. However, I would contact this company again if a need arises in the future.