Comfort Keepers Offers Home Care Services in Sand Springs, OK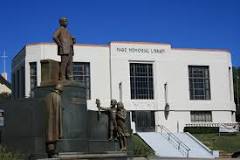 Comfort Keepers offers a number of home care services in order to keep our clients safe, happy, and assist them with daily living responsibilities. We realize that remaining at home is a top priority for most senior citizens. As such, we are able to accompany our clients in the comfort of their home, while being there to lend a helping hand. We know that safety is of the utmost importance and we are always there in case of an emergency. Knowing this, you and your loved ones can take comfort in the fact that someone is there to help in any situation.
Home Care Services Offered In Sand Springs, OK
Comfort Keepers helps our clients in every aspect of life, whether it be dressing, bathing, or home upkeep. We strive to keep an environment that is clean and safe while assisting in all daily responsibilities. We realize that many people forget to take their necessary medications and we are there to remind clients when it is time to do so. By providing all of these services directly in the comfort of home, clients can retain their independence, while receiving assistance when necessary.
Comfort Keepers strives to provide the most inspiring home care services by socializing with our clients and performing fun activities. We realize that a life worth living involves communication and enjoyment. This is why we take our clients to locations like Keystone State Park, the Keystone Ancient Forest, and the Sand Springs Cultural & Historical Museum, in the Sand Springs area. We know that fresh air and a connection with nature are necessary to really enjoy life to the fullest. We keep our clients engaged by playing games with them, socializing with them, and maintaining open lines of communication.
We are also able to take our clients to doctor appointments at the Sand Springs Medical Clinic, Omni Medical Group, and Access Solutions Medical Group within Sand Springs, OK. In addition, we have close connections to other assisted living and nursing homes within the area like, Sand Springs Nursing & Rehab Center, Green Tree Assisted Living, and Sand Springs Home. Work with us and we can find the assistance and references you are looking for to make the correct assisted living decision.
Feel free to contact us at (918) 205-1756 and find out more about our home care services in Sand Springs.