Comfort Keepers Offers Senior Care Services Throughout The Claremore, OK
We provide personal and companion services that help individuals take care of daily tasks. We also provide in-home care services like laundry, meal preparation, medication reminders, or bathing and dressing, to ensure that loved ones stay healthy and independent. We also provide long-term extended care for Alzheimer's and dementia.
Comfort Keepers focuses on senior care services in order to keep our clients safe, help them with daily responsibilities, and provide companionship. We realize that most senior citizens don't want to be relocated to a nursing home, but may require assistance as they progress throughout life. This is why we stay with clients in the comfort of their homes and offer assistance around the clock.
Comfort Keepers Offers In-Home Senior Care Services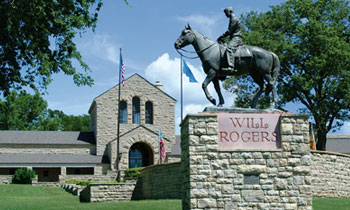 Comfort Keepers offers senior care services to the Claremore area and focuses on safety above anything else. Some services we provide include, assistance with dressing, bathing, and we are able to remind our clients when it is time to take their medication. We focus on customizing our services to each particular client and are likely able to assist in the greater majority of cases. We take care of those with Alzheimer's and dementia, while also assisting those who don't have the same mobility they once had. In the rare situation that we aren't able to offer senior care to a client, we will provide references to one of the top nursing homes or assisted living centers in the area like, Wood Manner, the Claremore Nursing Home, or Autumn Wood.
Another one of the senior care services that Comfort Keepers offers is transportation to and from doctor appointments in the immediate vicinity. We will be more than happy to assist in bringing our clients to appointments at Hillcrest Hospital, Access Medical Center, and any other medical establishments in the Claremore region.
Comfort Keepers is able to offer in-home care by assisting aging adults throughout their daily routines. No matter what the situation, Comfort Keepers will be there to help you or your loved ones overcome the issue. Clients and their loved ones are able to put their minds at ease, knowing that Comfort Keepers is there for them.
Comfort Keepers focuses on offering companionship by socializing with clients and taking them to various locations throughout the Claremore area, including the Will Rogers Memorial Museum, the J.M. Davis Arms & Historical Museum, and to the Claremore Lake. By taking part in these excursions, clients will be able to enjoy life to the fullest by remaining active and being a part of their community.
Those who want to find out more about Comfort Keepers and the senior care services they offer in Claremore, OK can contact us at (918) 205-1756.