Comfort Keepers Fargo, ND
1205 4th Ave S #2
Fargo, North Dakota 58103
(701) 297-2431
Door and Window Sensors for Monitoring Seniors
Providing protection for those clients with dementia-related conditions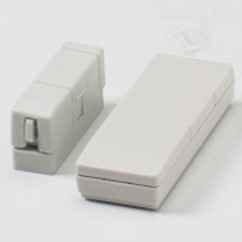 Keeping seniors who are at risk of wandering safe and in place can be a significant challenge of dementia and Alzheimer's care. Providing 24-hour home care is easy with door and window sensors. SafetyChoice® Door and Window sensors can be programmed to signal the SafetyChoice Centralized Monitoring Station whenever a door or window opens. They both provide increased security for seniors living alone and detect the movement of a loved one with dementia.
When the alarm sounds, the SafetyChoice Centralized Monitoring Station receives a notification, and personnel then alert people on a designated responder list. For opening doors and windows as needed during the day, caregivers can turn the sensors off. 
These added security features integrate with a selection of in-home Personal Emergency Response Systems offered by Comfort Keepers.
Home Safety Assessment
Comfort Keepers can provide an in-home assessment to evaluate your safety needs and recommend the right medical alert products. Comfort Keepers will visit the home, work with the family to determine the specific needs, and demonstrate how these home medical alert devices can help seniors stay safe and independent at home.