Welcome to Comfort Keepers Home Care in Tryon, NC
Customizable home care services for senior loved ones in the Tryon, NC and surrounding areas.
Comfort Keepers is a top providers of home care services in Tryon, NC. Our experts home care providers help with compassionate care based on plans that are custom made to your loved one's unique needs. Either that you need long-term care or just a few days of care, we are able to have you covered. Comfort Keepers home care services vary from end of life care, Alzheimer's care, medication management, respite care, or many more! To learn more about our services, please visit our care services page to learn more about every single one.
---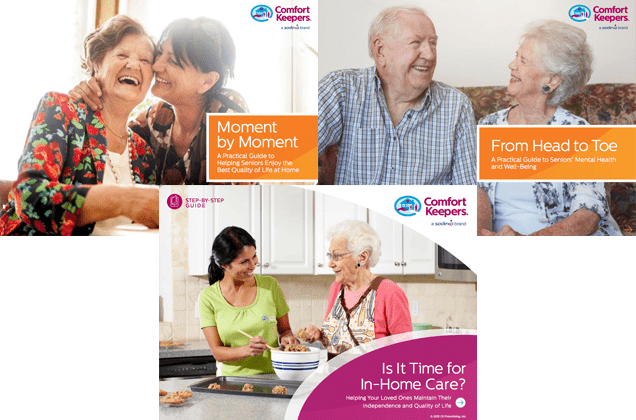 HOME CARE GUIDES
Download our home care guides to help find a solution for providing care for your loved ones. Here are some interesting facts and tips about being the caregiver of the family:
- The average caregiver spends 44.6 hours per week caring for a loved one
- Signs of fatigue from being a the sole caregivers are physical/emotional exhaustion sleep issues, headaches and more
- Make sure to bring a list of questions to your loved one's doctors appointment to get all the answers you need!
---
 Comfort Keepers takes a great amount pride in hiring the top qualified caregivers in the market field. Our great caregivers are trained, bonded, insured, and supervised. Our tough hiring process helps you and us ensure that your loved one is receiving the best home care services.
Our main company priority is devoted to help our clients keep living comfortably and independently in their own homes since 2001. We promise that all of our clients get the same amount of respect that our caregivers would give their own families. We are passionate about bringing our customizable care services to your loved ones and helping them live fuller, easier, and improving their quality of life!

---
NOT SURE WHAT CARE YOU MAY NEED?
If you have worried about your senior loved one living on their own in Tryon, NC, it might be time to consider in home senior care. Begin the process by taking a short survey to help you better understand when the time has come to pursue care options.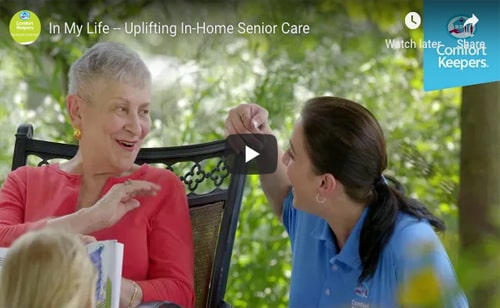 ---