Kind Companion Care in Cornelius, Mooresville, NC and the Surrounding Area
Give Your Loved One a Friend with Companion Care from Comfort Keepers
---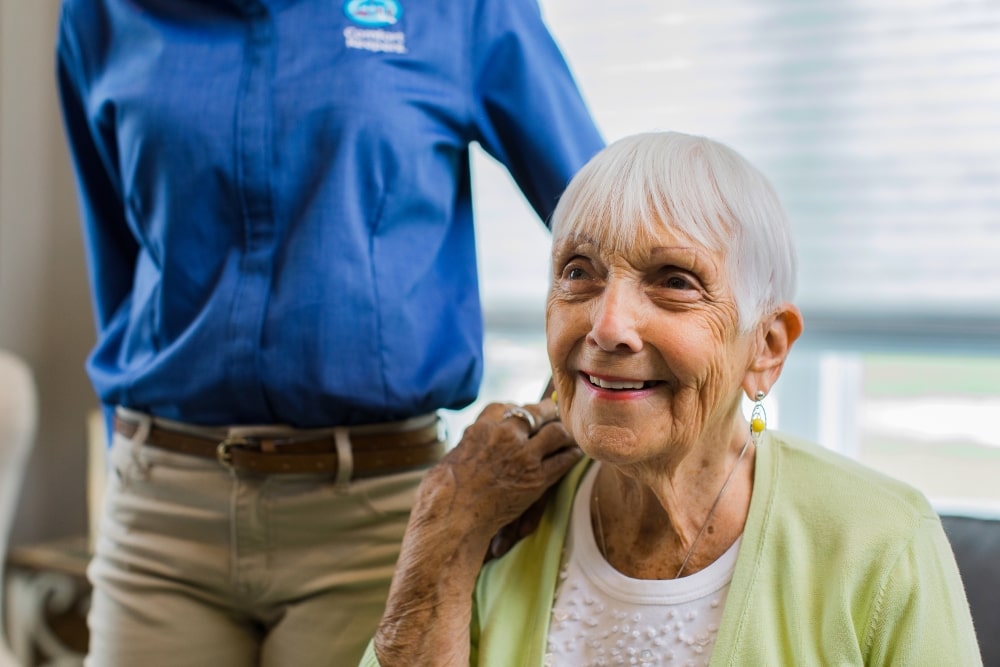 If you have a loved one who's alone, isolated and possibly afraid – it's time to consider companion care from Comfort Keepers of Cornelius, NC. Whereas most in home caregivers offer assistance around the home, ours goes deeper by fostering a relationship with each client. We not only help with meal prep, cleaning, laundry, self-care and other daily tasks, we also get to know your loved one and develop a friendship that lasts. It's all part of fostering a solid well-being for seniors in the Lake Norman area. It's important to us because our caregivers live and work here, too. We're all part of the same team here in Mecklenburg and Iredell Counties. When you're ready to offer your loved one constant camaraderie and hope no matter what they're facing, talk to us at Comfort Keepers. Our mission is to help those you love age gracefully from the comfort of their home. We serve Cornelius, Mooresville, Lowesville, Mt. Mourne, Sherrills Ford, Troutman and the surrounding area.
How Does Companion Care Help?
The purpose of companion care is to offer emotional encouragement and friendship. As seniors lose spouses, family and friends, it's easy to feel lonely and hopeless. Our caregivers are trained at providing love and support as they accomplish ordinary tasks around the home. Whether we're helping with cooking, personal hygiene, or walks around the neighborhood, fruitful conversation is at the hallmark of everything we do.
We find success with companion care through things like:
Fun activities like board games, puzzles, music and the ordinary conversation that ensues.

Prepping meals together. We all have our own comfort foods. Fortunately, we love to meal plan, grocery shop, cook, clean up and ensure your loved one gets nutritional food which they enjoy.

Light household chores like cleaning, sweeping, mopping and laundry.
Walks in the yard, park, or around the neighborhood. It's a great time to open up about the joys and problems of ordinary life. Of course, we offer mobility help wherever we go.
Car rides to doctor appointments, events and other errands. Our caregivers are always licensed and insured. What's more, we know the Cornelius and Mooresville areas well!
Routine medication reminders to ensure your loved one gets what they need on schedule.
Interactive Caregiving Makes Companion Care Work
Companion care is successful through Interactive Caregiving™ whereby we work with your loved one to accomplish tasks rather than doing things for them. This approach empowers seniors and helps them to remain active in their own well-being.
Please reach out to us today at (704) 216-1152 to learn more about Interactive Caregiving and how we can make life more comfortable for your parent in Cornelius, NC. We are here for you!