In Home Care from Comfort Keepers in Allenhurst, NJ
Learn more about in home care available to seniors and families in Allenhurst, NJ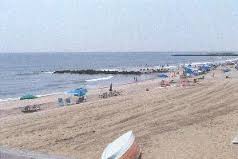 Are you in search of in home care for your senior loved one residing in Allenhurst, NJ?
Comfort Keepers provide a variety of beneficial services including bathing, assistance with dressing, mobility assistance, housekeeping, laundry, meal preparation, transportation services, end of life care, respite care, and companionship. What sets our senior care services apart is Interactive Caregiving, which encourages clients to remain active on a number of levels. Aging seniors who have a caregiver staying with them in the comfort of their home are able to remain there as long as possible and enjoy their life to the fullest.
With Interactive Caregiving, caregivers focus on keeping a client active mentally, physically, and socially. Caregivers are able to keep clients physically active by encouraging them to get up and move around - like going for a walk around the block. Caregivers can also help bring clients to the store, run errands, visit others in the community, to doctor appointments, and to visit the local landmarks in the area. Caregivers regularly bring clients to Health Point Medical and other medical establishments in Allenhurst, NJ. In addition, caregivers can bring clients to the Allenhurst Beach Club and other fun destinations in the area.
Another service than Comfort Keepers provides is respite care to relieve family members and other caregivers of their responsibilities. In some cases, family members choose to employ the services of Comfort Keepers for a couple hours a week or a couple hours a day. Since caregivers are able to customize their services to each individual client, they are the go to professionals for in home care.
Comfort Keepers places a great emphasis on companionship as part of in home care. Caregivers like to engage with clients on a number of levels and create a strong bond with them. This ensures that aging seniors have someone to talk to and enjoy their golden years.
Family members who want to find out more about the in home care offered by Comfort Keepers in Allenhurst, NJ can contact us.
Marlene B. Reviews Comfort Keepers
Marlene B. Gave Comfort Keepers Five Stars
"How can I thank all of you enough for what you did to care for my Mom? I could not have done this on my own. The care and compassion you showed my Mom was truly amazing. Suzanne, you were always on top of getting extra help when we needed it. You were always so kind. Our "Comfort Keeper" Ashley and Bert became Mom's angels. Mom was appreciative of their loving care and attentiveness. The flowers that you sent were beautiful but not as beautiful as the people you are. Thank you from the bottom of my heart."