Veterans Home Care
Veterans benefits home care by Comfort Keepers® of Flemington, NJ.
About Veterans Benefits Home Care
Are you or a loved one missing out on the benefits and services you deserve as a war veteran? As veterans age, the Department of Veterans Affairs (VA) will provide benefits and services that address a variety of issues including the changing health risks they face, as well as financial challenges through VA benefits and health services. For Veterans over 65 there is a little known benefit that can help with care. The Special Pension Benefit, also known as the Aid and Attendance Pension, may help with expenses such as hearing aids, eyeglasses, and medical alarm systems in its Geriatric Home Care services for veterans. It can also help with expenses such as in-home care.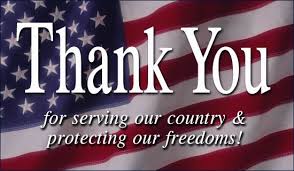 Veterans and/or qualifying spouses may receive assistance such as help with meals and housework, medication care, travel to and from doctor appointments and shopping, as well as assistance with personal care such as grooming, bathing, eating, dressing, mobility assistance and transferring and repositioning.
How Comfort Keepers® Can Help?
We feel privileged to provide home care for veterans who served our nation in its time of need. We provide you with the information to work through the paperwork to help you avoid potential pension claim delays. Once you become an approved participant in a VA program, Comfort Keepers will provide the quality in home care and companionship our veterans deserve. There are several veteran in-home care programs for which an individual may qualify:
Improved Pension Benefit Program
Homemaker/Home Health Aide Program
In-Home Respite Program
Who Qualifies?
If you or your spouse served 90 consecutive days of active military duty – at least one of those days during a U.S. declared war – you may qualify or be partially qualified. Other qualifications include specific financial criteria and documented physical need for in-home care.
To begin the application process, you will need:
Original discharge certificate
Marriage certificate (divorce papers from any prior marriages, if applicable)
Death certificate of veteran (if applicable)
Social Security numbers for the veteran and spouse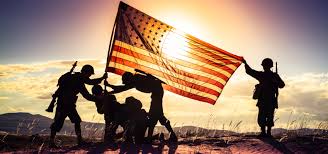 Veterans have given enough to this country to deserve quality care for themselves and their families, particularly a spouse in need. Pensions such as these provide the necessary means required.
Comfort Keepers® of Flemington is accredited by the National Institute for Home Care Accreditation (NIHCA). The National Institute for Home Care Accreditation is an essential tool to finding a safe, reliable, quality home care provider. Because, NIHCA accredited home care providers have met stringent standards of care designed with consumer protection as a central purpose.
When your loved one begins their journey with Comfort Keepers®, our team of professionals will consult with you and other family members to make sure that the proposed plan is indeed the best one for your loved one. We personalize our home care services to match the specific needs of each client, scheduling in-home care services for as little as three hours a visit all the way to full-time, 24/7 around-the-clock care. We will be with you and your loved one every step of the way. Changes and modifications to this plan can be introduced anytime. You can rest assure that your loved one will always receive the care, assistance, and support that Comfort Keepers® is known for both nationally and locally.
For more information on Veterans Benefits, or to learn the many ways Comfort Keepers® of Flemington, NJ can help your senior loved ones remain in the comfort of their own home, contact us at (908) 806-2220 or Toll Free at (877) 806-2220. We are available 24 hours a day, 7 days a week, and 365 days a year. We will be able to provide answers to your specific questions as well as schedule a complementary in-home visit so you can meet with a Client Care Coordinator. This visit is the first step in developing a mutual sense of trust and respect that will yield professional, compassionate home care and peace of mind not only for the actual client, but also the extended circle of family and friends. It would be an honor to show you the Comfort Keepers® way.