Personal Care
Comfort Keepers® of Flemington, NJ offers a variety of personal care in-home services to promote safe, independent living.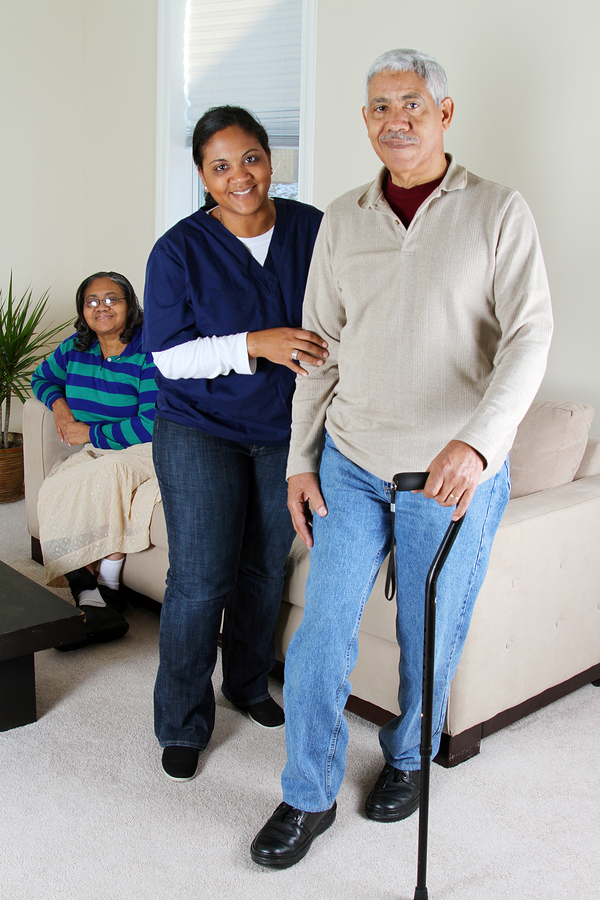 As we get older, our mental and physical capabilities naturally decline. For those with recent injuries or debilitating illnesses, these effects may be greater. You or a loved one may be having trouble with everyday tasks—like bathing, getting dressed, or moving around the house. If this is the case, we can help you retain your comfort and dignity and perform all necessary tasks and activities. Our certified home health aides can help you maintain an independent, high-quality, and safe lifestyle in the comfort of your own home.
We recognize that no two seniors are alike, which is why we offer a full range of personal care services. We'll get to know you and identify your exact needs and preferences before carefully selecting a caregiver for you. Comfort Keepers® of Flemington, NJ has been providing personal care services for families in Flemington and all of Hunterdon County, Warren County, Somerset County and Sussex County since 2006.
What is Personal Care?
Personal care services include assistance with the Activities of Daily Living (ADLs) and household duties essential to the client's health and comfort. Specially trained caregivers (certified home health aides) are available to provide personal care services for your loved ones. These services are performed under the supervisor of our register nurse. The following is a partial list of the  personal care services we offer:
Bathing, Grooming and Personal Hygiene
Oral Hygiene
Mobility Assistance
Positioning and Transferring
Toileting and Incontinence Care
Feeding and Special Diet
How Comfort Keepers® Can Help?
Bathing, Grooming, and Personal Hygiene:
People bathe daily for different reasons. Some see it as part of a morning routine. Others see it as a way to refresh or relax. Regardless of the reason why one bathes, taking a bath or shower is an important part of life. If you notice your senior loved one is starting to look unkempt, has a strong body order, and hasn't changed his/her clothes, it may be time to look at personal care services.
When seniors cannot shower or bathe independently due to limited mobility and flexibility, it can lead to serious problems – emotionally and physically. Infections and skin sores can develop when seniors don't routinely wash their skin. Additionally, when your loved one begins to have trouble maintaining their own personal care hygiene, they may start to avoid social situations or going out because they are embarrassed. Our compassionate certified home health aides can help seniors with personal care tasks that have become difficult for them do to aging. Instead of abandoning personal hygiene and grooming routines, seniors can enlist a certified home health aide from Comfort Keepers®. We come right to your loved one's residence, whether it is a house, apartment, rehabilitation facility, assisted living center or nursing home. Our professional caregivers will help ensure your loved one maintains their personal hygiene by assisting them with bathing, grooming, getting dressed, putting on makeup and/or combing their hair. All of our certified home health aides are trained to make sure personal care services are enjoyable and comfortable. All while keeping your loved one's dignity.
Oral Hygiene:
Oral hygiene is an extremely important part of any personal home care plan. Many times, the first signs of an illness or disease are found in the month. Ignored for too long, the lack of dental care can result in overall poor health, lost teeth and other serious troubles. Our certified home health aides are trained to make sure your senior loved ones are brushing their teeth and properly taking care of their oral health.
Mobility Assistance:
Just because you want to stay in your home doesn't mean you never want to get out. If mobility issues are preventing your senior family member from leaving the house, let Comfort Keepers® help with our personal care services. Mobility assistance helps seniors maintain as active a lifestyle as possible when considering their ages, abilities, and overall health. There are many physical health benefits of keeping your loved one mobile, including lowering blood pressure, improving digestion and sleep, increasing energy and stamina, and strengthening the heart. Our local caregivers can also accompany your loved one on a short walk, and provide encouragement and reminders to complete prescribed exercises.
Positioning and Transferring
Individuals who spend long periods of time in wheelchairs or beds face several problems. Extended stretches of time in one place can lead to bedsores, muscle aches and atrophy. It can also hamper breathing and digestion. When done right, it avoids the risk of tissue breakdown and the occurrence of ulcers. Changing positions also increases blood flow and improves tissue integrity. Poor positioning has the reverse effects. It leads to increased joint stiffness, reduced range of muscle retractions and motion. With Comfort Keepers®, these risks are greatly reduced thanks to our specially trained caregivers. Our certified home health aides know how to transfer and position clients in ways that avoid injury. Part of their training includes various techniques in pulling seniors up from a sitting position and transferring them from a chair to a bed or vice versa. Our certified home health aides are properly trained  to use a hoyer lift when necessary to ensure your loved one is always moved safely and comfortably.
Toileting and Incontinence Care
Incontinence—the loss of bowel or bladder control—is one problem people don't like to talk about. But it's also not something you can treat by ignoring it. It certainly can be an embarrassing topic between family members. It can be even more of a challenge for your senior loved one to ask for the help they so desperately need. This is where Comfort Keepers® professional certified home health aides can assist. Our caregivers work to maintain the dignity of your senior loved one.
Incontinence issues can be short term or long term, minor or major. We can—and do—help seniors manage and/or overcome their problems. Most incontinence issues are the result of a medical condition. These are usually curable with accurate diagnosis and effective treatments. Until this happens, many seniors will need help with toileting. In some cases our caregivers work on the advice of a family doctor. The healthcare professional will devise a personalized treatment program to help manage and overcome your loved one's incontinence issues. If your loved one is suffering please contact us today. We are here to help. Our sensitive certified home health aides understands the many issues surrounding toileting problems. Under the supervision of a registered nurse, an effective home care plan is established. Once in place, this plan of care ensures seniors are spared embarrassment and maintain their self-esteem.
Feeding and Special Diet
Proper nutrition is of the utmost importance from the moment of birth through all of life's stages. As we age, keeping a healthy, balanced diet can become an issue. Missing meals or becoming deficient in any vitamins or minerals has serious repercussions for the elderly. It's not much fun cooking for one so a lot of seniors living alone don't bother. It becomes convenient to skip meal times. Our certified home health aides prepare nutritious meals to make sure seniors get the nourishment they need. If you have a special diet or dietary restrictions for personal or religious reasons, you can count on our staff to make delicious, healthy meals meeting your requirements.
Meal time is about more than just eating. The shared experience of eating with another person is one of the highlights of being human. With our care services, you don't just get a healthy meal, you also get a meal companion. After preparing your food, your caregiver will sit down and eat with your loved one, providing conversation and companionship you can't get anywhere else.
Comfort Keepers® of Flemington is accredited by the National Institute for Home Care Accreditation (NIHCA). The National Institute for Home Care Accreditation is an essential tool to finding a safe, reliable, quality home care provider. Because, NIHCA accredited home care providers have met stringent standards of care designed with consumer protection as a central purpose.
When your loved one begins their journey with Comfort Keepers®, our team of professionals will consult with you and other family members to make sure that the proposed plan is indeed the best one for your loved one. We personalize our home care services to match the specific needs of each client, scheduling in-home care services for as little as three hours a visit all the way to full-time, 24/7 around-the-clock care. We will be with you and your loved one every step of the way. Changes and modifications to this plan can be introduced anytime. You can rest assure that your loved one will always receive the care, assistance, and support that Comfort Keepers® is known for both nationally and locally.
For more information on the elder care services we provide, or to learn the many ways Comfort Keepers® of Flemington, NJ can help your senior loved ones remain in the comfort of their own home, Contact us at (908) 806-2220 or Toll Free at (877) 806-2220. We are available 24 hours a day, 7 days a week, and 365 days a year. We will be able to provide answers to your specific questions as well as schedule a complementary in-home visit so you can meet with a Client Care Coordinator. This visit is the first step in developing a mutual sense of trust and respect that will yield professional, compassionate home care and peace of mind not only for the actual client, but also the extended circle of family and friends. It would be an honor to show you the Comfort Keepers® way.