Live-In Care
Comfort Keepers® of Flemington, NJ provides peace of mind live-in home care to support independent living for seniors and their families.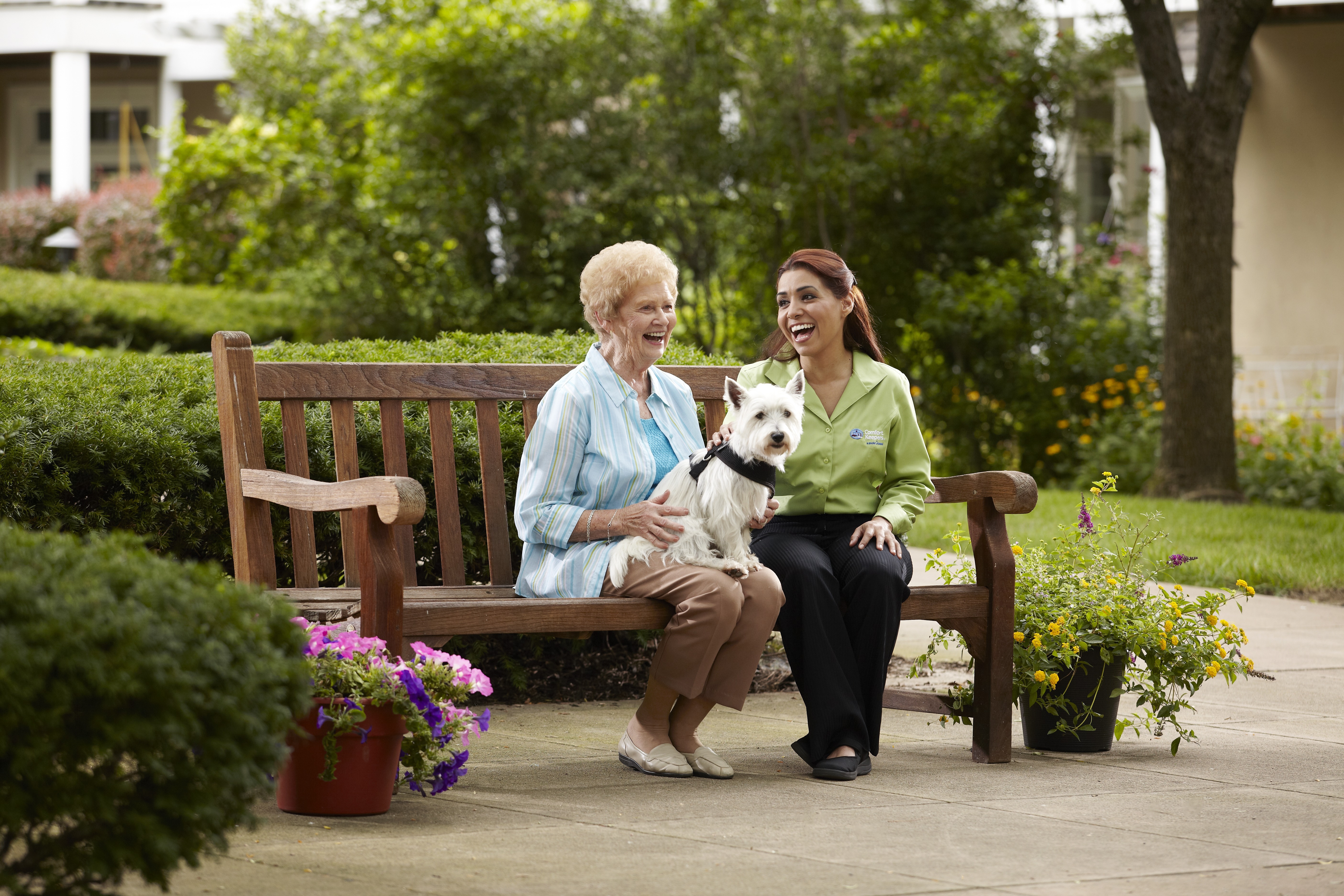 At Comfort Keepers® of Flemington, NJ, we are experts on live-in home care. We have been providing senior assistance with live-in care since 2006. We provide professional, trusted live-in home care so you and your family can have peace of mind knowing a highly trained live-in caregiver is with your loved one. We understand the physical and emotional challenges when an aging loved one requires extra help to remain at home. Comfort Keepers® can ease the pressure on family and friends by providing reliable, compassionate live-in care. Our live-in home care includes an array of services from conversation and companionship to light housekeeping to nutritional meal planning and preparation to feeding and bathing. Comfort Keepers® helps make our clients' lives brighter, safer, and more enjoyable — all from the comfort of home.
Live-in care is a service provided by Comfort Keepers® of Flemington, NJ to ensure your loved one has a caregiver living with them on full-time basis. Our highly trained caregivers not only attends to all the needs of your loved one, but also ensures their safety and provides companionship. They are also trained to implement Comfort Keepers' unique Interactive Caregiving™ care service. With Interactive Caregiving™, our dedicated caregivers, the special people we call Comfort Keepers®, transform day-to-day home care services into opportunities for meaningful conversation and activities that engage and enrich the lives of seniors physically, mentally, socially, and emotionally.
Comfort Keepers® live-in home care is a cost effective service to help keep your loved one in the comfort of home for as long as possible. Our live-in home care assures family members peace of mind, preventing gaps in coverage for individuals who may be at risk when unattended, such as those in need of Alzheimer's care or dementia care. Our live-in home care is also available for those requiring full time assistance from post-hospital care, for those with a high risk of falls, bed bound clients, assistance with hospice support or simply for those who do not wish to live alone. In addition, Comfort Keepers® provides live-in home care in any facility such as independent living, hospitals, rehabilitation centers, long-term care centers and retirement homes.
How Comfort Keepers® Can Help?
Comfort Keepers® live-in care is dedicated to preserving the happiness and independence of seniors living in their own homes for as long as safely possible. With live-in home care, your loved one is provided with emotional support, and has assistance with all their daily living activities. Other benefits of Comfort Keepers® live-in home care include:
24/7 Companionship
Independence, dignity and choice
Familiar and safe environment
Couples stay together
Dedicated one-to-one care
Cost effective
Peace of mind for family knowing care is always on hand
Your loved one is never left alone
Able to keep pets
Continuity of care
Back-up system in place when the live-in caregiver takes a break
Constant communication with family members from the Comfort Keepers® staff
We have some of the most professional, experienced, caring and compassionate caregivers in the home care industry. We take great pride in providing the best live-in caregiver as possible. We take the added step of matching new clients with live-in caregivers who have compatible personalities and interests, as well as the skills appropriate to the client's needs. This approach leads to strong client-caregiver relationships and enhances the effectiveness of our live-in home care.
Our caregivers are special individuals carefully chosen for their ability to transform the activities they perform into opportunities to communicate and engage with clients. They are carefully selected and screened-including extensive background and reference checks. Every live-in caregiver goes through an intensive training process. Because they are our employees, they are insured, bonded and covered by our workers' compensation. All to ensure you receive consistently high quality and dependable live-in home care.
Comfort Keepers® of Flemington is accredited by the National Institute for Home Care Accreditation (NIHCA). The National Institute for Home Care Accreditation is an essential tool to finding a safe, reliable, quality home care provider. Because, NIHCA accredited home care providers have met stringent standards of care designed with consumer protection as a central purpose.
When your loved one begins their journey with Comfort Keepers®, our team of professionals will consult with you and other family members to make sure that the proposed plan is indeed the best one for your loved one. We personalize our home care services to match the specific needs of each client, scheduling in-home care services for as little as three hours a visit all the way to full-time, 24/7 around-the-clock care. We will be with you and your loved one every step of the way. Changes and modifications to this plan can be introduced anytime. You can rest assure that your loved one will always receive the care, assistance, and support that Comfort Keepers® is known for both nationally and locally.
For more information on the elder care services we provide, or to learn the many ways Comfort Keepers® of Flemington, NJ can help your senior loved ones remain in the comfort of their own home, contact us at (908) 806-2220 or Toll Free at (877) 806-2220. We are available 24 hours a day, 7 days a week, and 365 days a year. We will be able to provide answers to your specific questions as well as schedule a complementary in-home visit so you can meet with a Client Care Coordinator. This visit is the first step in developing a mutual sense of trust and respect that will yield professional, compassionate home care and peace of mind not only for the actual client, but also the extended circle of family and friends. It would be an honor to show you the Comfort Keepers® way.