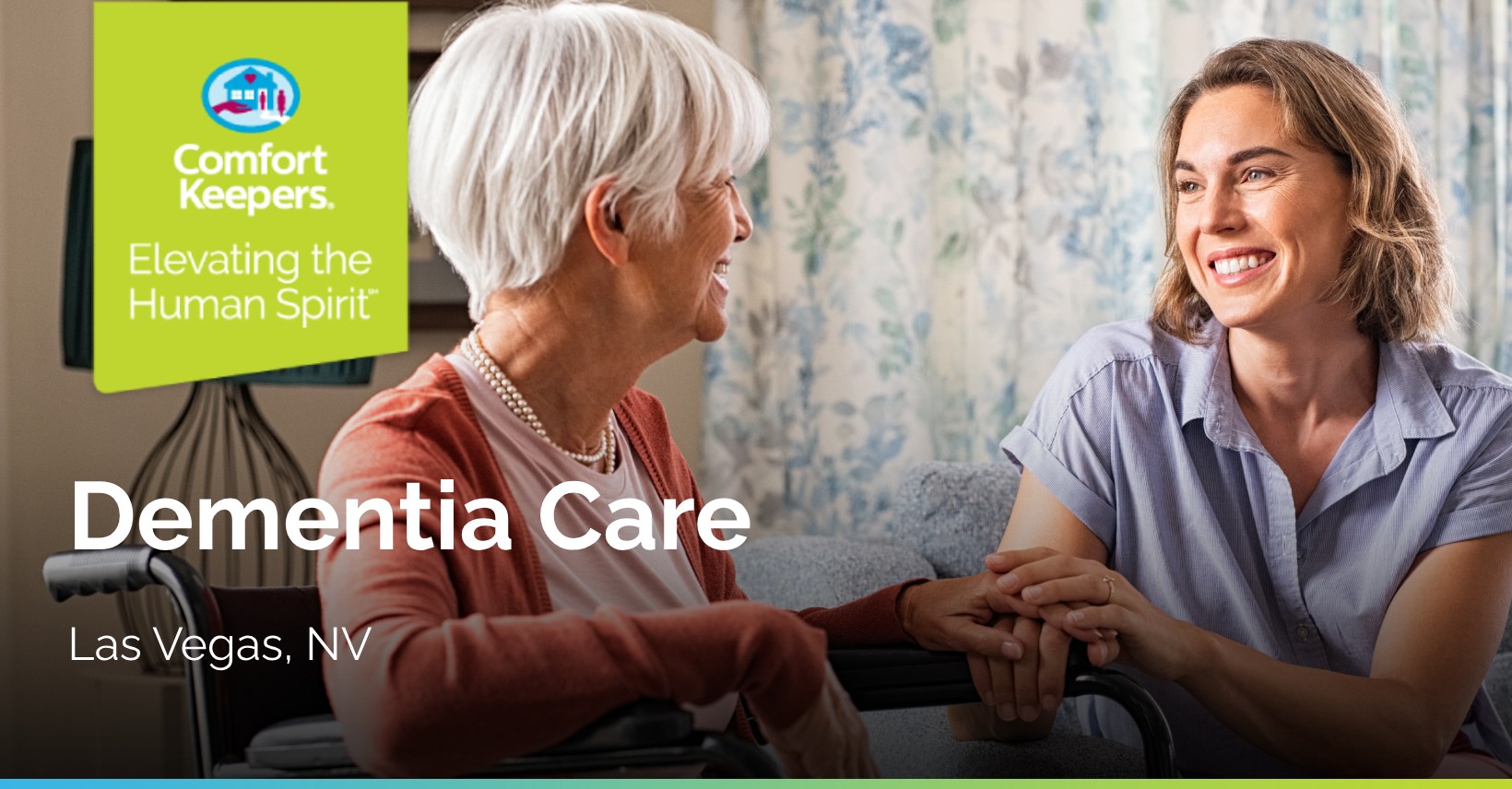 Dementia, a term that encompasses a range of medical conditions including Alzheimer's disease, is a growing concern, especially in aging populations. In Las Vegas, Comfort Keepers provides specialized dementia care, focusing on the unique needs of individuals and their families dealing with this challenging condition.
Understanding Dementia and Alzheimer's Disease
Dementia refers to a group of symptoms affecting memory, thinking, and social abilities severely enough to interfere with daily functioning. Alzheimer's disease is the most common cause of dementia. Unlike normal age-related forgetfulness, Alzheimer's is progressive and significantly impairs daily living and functioning.
Symptoms of Alzheimer's include:
Memory loss
Difficulty in planning or solving problems
Difficulty completing familiar tasks
Confusion with time or place
Trouble understanding visual images and spatial relationships
New problems with words in speaking or writing
Misplacing things and losing the ability to retrace steps
Decreased or poor judgment
Withdrawal from work or social activities
Changes in mood and personality
Comfort Keepers' Approach to Dementia Care in Las Vegas
Comfort Keepers of Las Vegas recognizes the importance of specialized care for individuals with dementia. Their approach includes:
Personalized care plans that focus on enhancing quality of life.
Trained caregivers who are skilled in dementia care, providing empathetic and compassionate support.
Assistance with daily living activities, ensuring safety and comfort.
Activities designed to engage and stimulate cognitive functions and memory.
Emotional support and companionship, crucial for mental well-being.
Support for families to help understand and cope with the challenges of dementia.
Service Areas
Comfort Keepers extends its dementia care services to various parts of Las Vegas, including:
And other surrounding areas, ensuring comprehensive coverage for those in need.
Why Choose Comfort Keepers for Dementia Care in Las Vegas?
Choosing the right care for a loved one with dementia is crucial. Comfort Keepers stands out due to its:
Expertise in dealing with the specific challenges of Alzheimer's and other dementia forms.
Commitment to maintaining the dignity and independence of clients as much as possible.
Continual support and training for caregivers to stay updated on the best dementia care practices.
Strong focus on creating a nurturing and supportive environment for both clients and their families.
Reach Out to Us
Caring for a loved one with dementia can be challenging, but you don't have to do it alone. Comfort Keepers of Las Vegas is here to help provide the specialized care your loved one needs and deserves. Our team of compassionate and professional caregivers is dedicated to making a positive difference in the lives of those affected by dementia.
To learn more about our dementia care services and how we can support you and your loved one, contact us today to schedule a consultation. Let us help you navigate this journey with care, empathy, and expertise.