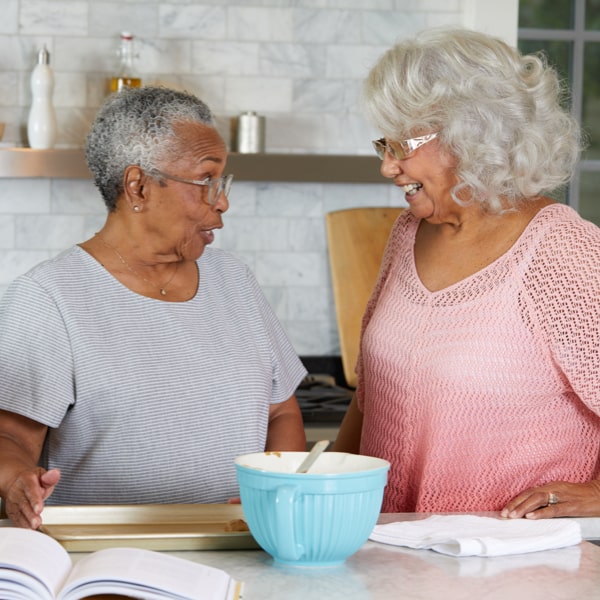 Comfort Keepers Senior Care Services in Gulfport, MS
Learn more about the wide range of senior care services we offer to elders in the Gulfport area.
At Comfort Keepers, we understand that each individual senior requires a different amount and level of care. That's why we create care plans that are tailored to each individual senior. Importantly, our senior care is flexible. As your loved one's health changes, our program can mold with your loved one. Whether your loved one needs assistance with light housekeeping, transportation to a doctor's appointment or full-time, 24 hour Alzheimer's care, our caregivers will be there.
Providing senior care services to adults and seniors within the area is what our office in Gulfport, MS does best. It is imperative to us that all of our senior care clients are happy and satisfied with their everyday lives. This is a lofty goal as there are numerous types of situations that we deal with, but our senior care experts do all they can to make this goal a reality. Upon receiving an in home consultation, we will provide you a custom tailored care plan that we believe will best suit your loved one based on your combined preferences and our knowledge of in home care in general. After receiving this care plan, we will assign one of the special people that we call Comfort Keepers to take on implementing the care plan for your loved one.
This caregiver will visit during the allotted times (unless 24 hour care is selected, in which case a team of Comfort Keepers will rotate caregiving shifts). The care provided will include any personal care services that are needed, laundry services, meal preparation, transportation, and so many other services that many seniors in Gulfport, MS also experience a need for.
Contact us today to learn more about our unique care services and how your senior loved one could benefit from a customized care plan.
Trusted Home Care For Seniors in Gulfport, MS and
the Surrounding Areas
Offering a full range of in home companionship and personal care services to support independent senior living
at home in Gulfport and the surrounding areas in Mississippi