Certified Nursing Assistant (CNA) programs can vary widely. How long does it really take to earn a CNA degree online? Let's explore full- and part-time CNA degree requirements, costs, and job opportunities.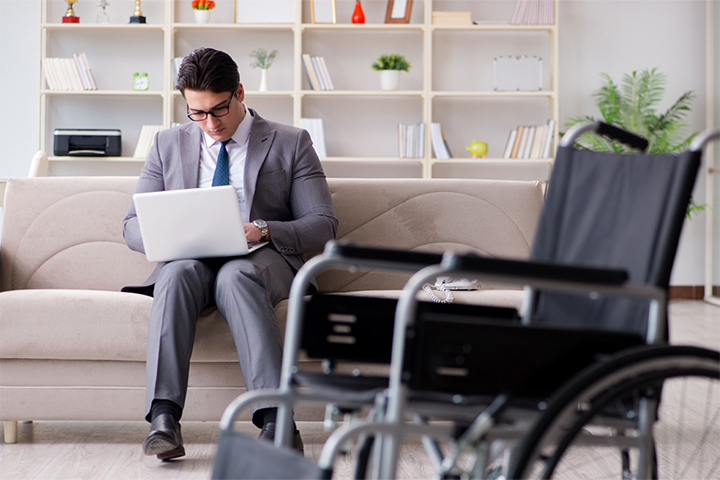 Image licensed by Ingram Image and Stock Photo Secrets
How Long Does It Take To Earn A CNA Degree Online?
Part-Time CNA Degree
If you're attending an online CNA school part-time, you'll likely earn your degree over the course of two- or three-months. It depends on the program, as well as how much time you can commit to the program.
Full-Time CNA Degree
With a full-time CNA degree, you can likely earn your degree within as little as four weeks. Our local recommendation, Scrubs Academy, has an 83-hour course which can be completed in approximately one month. This is done through a combination of in-person clinical training in Waite Park, Minnesota, along with online course work.
Scrubs Academy has three sessions scheduled for early 2021 where you can earn your CNA degree online:
January 6-February 3, 2021

February 3-March 3, 2021

March 3-31, 2021
After completing any CNA degree program online, you'll take the state competency evaluation exam from the State of Minnesota.
How Much Does It Cost To Earn A CNA Degree Online?
You'll find that many CNA degree programs, both online and offline, will cost between $800-1,200. The state competency evaluation exam from the State of Minnesota costs an additional $200. These prices are reflective of 2020 costs, and may increase in 2021.
At Comfort Keepers, we offer tuition reimbursement if you receive your CNA degree from our local partner, Scrubs Academy in Waite Park, MN, reducing your out-of-pocket expenses precipitously.
Where Can I Work With An Online CNA Degree?
A Certified Nursing Assistant can work in many different settings, but always under the supervision of a Registered Nurse (RN) or Licensed Practical Nurse (LPN).
At Comfort Keepers, we employ CNAs to help us care for and provide companionship for people across Central Minnesota.
To receive your CNA Degree online, head to Scrubs Academy and enroll today!