It is often said that this beautiful, dynamic community is "Taylor-made" for happy, comfortable residents.  At Comfort Keepers®, we believe in honoring this tradition by providing care for seniors and other adults that is tailored to their in-home needs. Additionally, we want to preserve the active lifestyle of your loved ones, with the assurance that they can continue pursuing what they love to do in the community.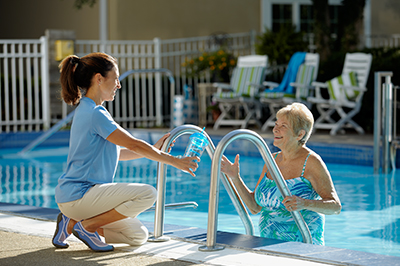 Whether they are involved with events at William D. Ford Senior Citizens Activity Center, or if they simply need to pick up a prescription, our Comfort Keepers® will provide your loved ones with dependable transportation and companionship.
Comfort Keepers is ready to offer your loved ones "Taylor-made" in-home care.  Call us today at (734) 676-6643 to learn more.