Riverview, MI
Since 2008, Comfort Keepers® has provided seniors and other adults in Riverview with compassionate, professional, in-home care.  We continue to offer your loved ones quality assistance, while treating them with the respect and dignity they deserve.  From mobility assistance to meal preparation, Comfort Keepers will lend a hand with their specific needs.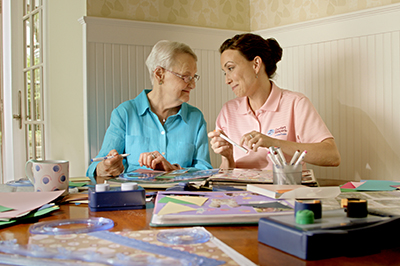 Our trained caregivers, called Comfort Keepers®, not only tend to your loved ones' in-home care needs but their desire to remain active in the community.
If they need a haircut from Salon Stewart or wish to purchase fresh produce at Concessi's, we'll make sure they have safe, reliable transportation and friendly company. When life presents challenges, it's important to know where to turn.  
At Comfort Keepers in Riverview, we'll be first in line to lend a hand.  Call us at (734) 676-6643 to learn more.