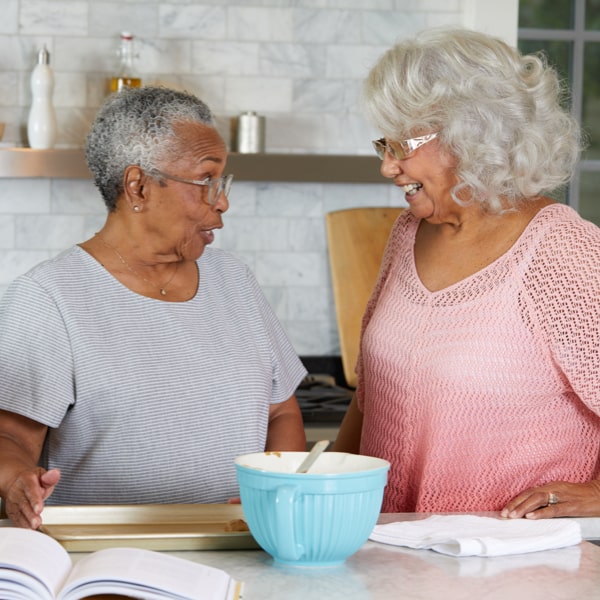 Senior Care Services in Royal Oak, MI
Now seniors and their families have the option of care that is right in the home
Every senior's interests, care needs, health, and housing situations are unique. That is why our caregivers can provide a multitude of personal, companion, and home maintenance needs, helping your loved one enjoy the quality of life he or she deserves, right at home. We offer senior care services to meet each client's individual needs, preferences and schedules. Whether your loved one requires assistance on a 24/7 basis or just a few hours a week of care, we are here to help. All of our services are fully customized to meet each senior's need and can be adjusted as situations change over time.
Give us a call at (248) 236-5627 to learn more!
We offer a number of senior care services that span the gamut of in-home needs for seniors. These services ensure that each client is healthy, safe and happy. Our services can include assistance with light housekeeping, laundry, bathing, dressing and hygiene, medication reminders and much more. We also offer:
Respite care
Alzheimer's and dementia care
End of life care
Companionship care
Assisted transportation
And much more. Our agency also works to make sure each client is paired with a caregiver who will be most compatible with him or her based on personality, interests, health requirements and more. Not only will this help your loved one enjoy his or her experience, it will actually work to improve health outcomes over time as well. We also work with each client to ensure they receive ample time to socialize, both with a caregiver and others outside the home whenever possible. Caregivers work to provide opportunities to stretch, exercise as abilities allow and maintain a quality of life long-term.
For more information about our in home senior care services, please review the options below. If you have questions, give our office in Royal Oak, MI a call today at (248) 236-5627 or contact us online.