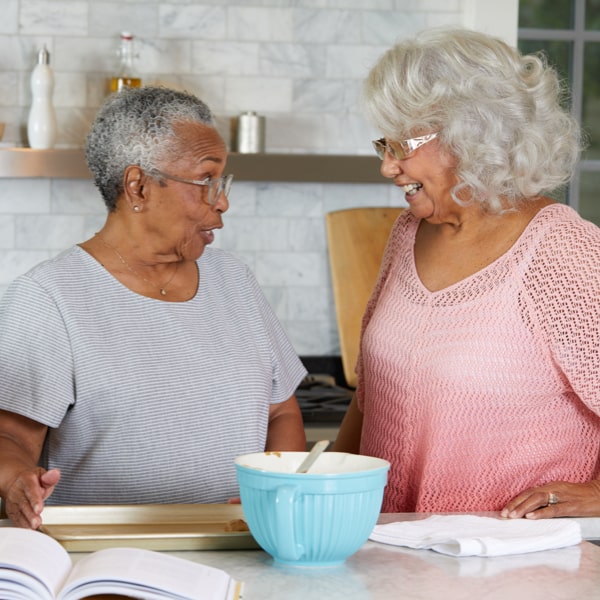 Senior Care Services & Solutions in Burton, MI
Now seniors and their families have choices
right at home
Comfort Keepers of Burton, MI is an industry leader in the area of senior care services at home. Our programs have been carefully designed to help families in the local area provide the highest possible level of care, without the need for their loved ones to spend the rest of their days in a nursing home or assisted care facility. Our services provide a unique blend of help in the home and companionship specifically designed to help your loved ones remain in their homes and retain their sense of dignity and independence.
Give us a call at (810) 207-3770 to learn more!
Support for your family only takes

We understand that you would love to be there to provide the care your aging loved ones need. We also realize that your busy life may leave you with just enough time to take care of your spouse and kids. What your busy life may not leave you with, is enough time to devote several hours a day to taking care of your loved ones. We know the last thing you want, is for your mom or dad to end up in an assisted living facility or nursing home. Our highly skilled caregivers can provide your loved ones with a wide range of senior care services that have been developed over a number of years with the goal of providing them with the perfect level of help, making it possible for them to remain in their homes.
Customizable Care
Whether your loved ones simply need a helping hand with the household chores such as cleaning, laundry, and meal preparation or they need round the clock care for conditions such as Alzheimer's disease or dementia, we can help. We know just how much of a toll these conditions can take on both your loved ones and your family as you attempt to provide them with the necessary care. We have RNs and caregivers who have specialized training in working with those suffering from these and many other long-term and terminal illnesses. Our caregivers and nurses are available for as little as a few hours a day or around the clock to provide your loved ones with the options they need.
Learn More
If you are ready to learn more about our senior care services in Burton, MI, take a moment to pick up the phone and call us at (810) 207-3770. Our phones are manned 24/7 by a team of highly knowledgeable Senior Advisors who are there to answer your questions and schedule your no cost care consultation. You can also contact us online.