In-Home Care and Senior Services in Cape Cod, MA
Ensuring that our clients have compassionate, skilled care and the freedom to live healthy, active lives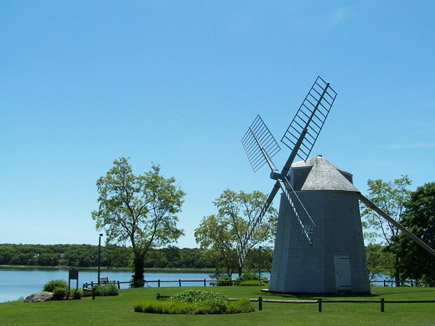 Comfort Keepers has been providing its services to the entire Cape Cod region since 2002 when we opened our first office in Hyannis. In 2014 we moved to our current office in Centerville, MA and it's from there that we offer independent living services to towns like Orleans which to help improve the lives of seniors and other adults who live or vacation there.
It's both our mission and our passion ensuring that residents have the ability to live in their homes and stay self-sufficient.
In-Home Care
Our services are designed to keep seniors active and engaged, whether they're in the home or on the town. We offer unique care plans for each client based on their desired level of care. Our extended care services involve around-the-clock monitoring, Geriatric Care Management, Skilled Nursing services, Alzheimer's and dementia care.
We also provide transportation services to help your loved one get around. This is particularly useful in those hard-to-reach towns on the Cape like Orleans. And prior to either a doctor's visit, or a day shopping, a trained and compassionate Comfort Keeper's caregiver can help you or your loved one bathe or change for the occasion. We can help you plan a picnic lunch that can be enjoyed over-looking sites like the Jonathon Young Windmill. From there we can drive over to Rock Harbor to watch the sunset.
Interactive Caregiving
'Interactive Caregiving' is a way of making everyday activities interesting, even exciting. It starts with their participation in the development of their own, personal Plan of Care. We make sure our clients are as involved as possible in the care that's being provided and encourage their participation in the development of their own Plan of Care, which might involve needing assistance with Homemaking and Companionship services, to more personal care needed for bathing and changing.
This care can be scheduled in specific time frames throughout the day or night, and can also be provided around the clock. All of our clients enjoy the benefits of having their services closely supervised by our Client Care Coordinator who monitors the care needed and how it is being delivered by our Comfort Keepers in the field.
Making Care Services Complete
By partnering closely with local medical care facilities like the Orleans Medical Center, and the Spaulding Outpatient Center, Comfort Keepers is able to ensure safe and easy transportation to and from Doctor's appointments.
Comfort Keepers has also had a very long-standing relationship with many of the towns Council on Aging, where we can help plan and coordinate local and state resources to make our services to clients more complete and effective.
How to Get Started
Contact us or call us at (508) 746-4800. We'll be happy to answer your questions on the phone and help arrange a free, in-home consultation..