Welcome to In Home Care from Comfort Keepers of the Mid-Shore
In home care for Talbot, Caroline, Dorchester, Kent, and Queen Anne's Counties
Comfort Keepers of the Mid-Shore Maryland, is a leading provider of in-home care and elderly care services.
Our expert caregivers provide customized care plans that may include personal care and companionship-homemaker services. Our senior care agency will help seniors and other adults live an independent, quality life. We offer many care services that are designed to help your senior loved one live independently and happily in their own homes. We will consult with your family every step of the way and strive to do everything possible to keep your senior loved one safe and healthy.
Comfort Keepers has served families in Easton, St. Michaels, Oxford, in Talbot County, MD, the surrounding counties on the Mid-Shore, and around the world with expert, loving senior care for many years. We personally understand that your senior loved one may wish to live their golden years at home, though they may need some extra assistance. Our in-home care services make this possible.
Comfort Keepers, based in Easton, Maryland, takes a unique approach to home care through Interactive Caregiving. Our caregivers take every opportunity to upgrade everyday caregiving into significant and meaningful experiences for our senior clients. Interactive Caregiving allows Comfort Keepers to raise a senior's quality of life much higher than that of typical in-home care service providers. From companionship to exercise to homemaker services, our loving caregivers will be there for your senior loved one. We will do everything possible to make sure they are living safely and happily.
We offer free in-home consultations. Click to learn more about in home care from Comfort Keepers of the Mid-Shore
---
Receive our monthly newsletter!
Get articles and updates from Comfort Keepers in your inbox.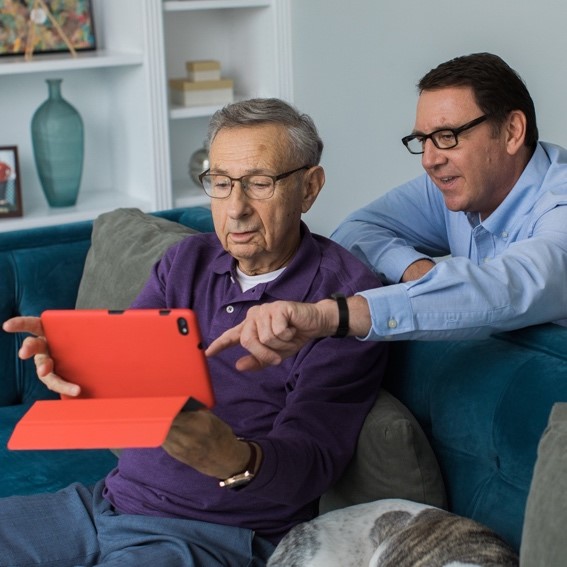 ---
We serve Easton, MD, the surrounding towns in Talbot County, and residents of Barclay, Bethlehem, Betterton, Bozman, Cambridge, Cecilton, Centreville, Chesapeake City, Chester, Chestertown, Church Creek, Church Hill, Claiborne, Cordova, Crapo, Crocheron, Crumpton, Denton, Earleville, East New Market, Easton, Federalsburg, Fishing Creek, Galena, Georgetown, Goldsboro, Grasonville, Greensboro, Hebron, Henderson, Hillsboro, Hurlock, Ingleside, Kennedyville, Linkwood, Madison, Mardela Springs, Marydel, Massey, Mcdaniel, Millington, Neavitt, Newcomb, Oxford, Preston, Price, Quantico, Queen Anne's County, Queenstown, Rhodesdale, Ridgely, Rock Hall, Royal Oak, Saint Michaels, Secretary, Sherwood, Stevensville, Still Pond, Sudlersville, Taylors Island, Templeville, Tilghman, Toddville, Trappe, Vienna, Warwick, Wingate, Wittman, Woolford, Worton, and Wye Mills.
---