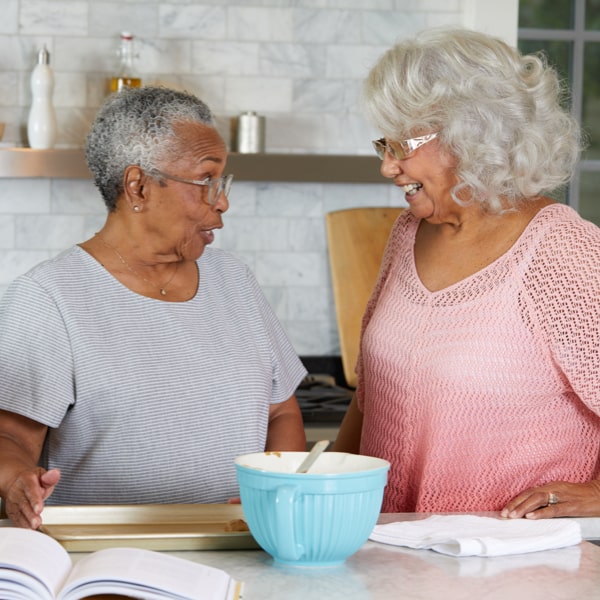 Expert Home Care Services in Shreveport, LA
Learn more about the home care services throughout the Shreveport, LA areas
Are you thinking about utilizing some form of in-home care for your loved one? Are you puzzled about what to expect from a senior care provider? Do you have questions about which in-home care services would best fit your loved one's care needs? 
At Comfort Keepers of Shreveport, LA, we understand that each individual senior requires a different amount and level of care. That's why we create care plans that are tailored to each individual senior. Importantly, our senior care is flexible. As your loved one's need or health situation changes, our program adjusts with your loved one. Whether your loved one needs assistance with light housekeeping, transportation to a doctor's appointment or full-time, 24 hour Alzheimer's care, our caregivers will be there.
At the heart of our personalized senior care services is our Interactive Caregiving approach. Through Interactive Caregiving, we keep seniors engaged and active, helping ensure they lead a happier and healthier lifestyle at home and around the community.
To learn more about each of our home care services, browse the information provided on our website, contact us or schedule a free in-home consultation. At Comfort Keepers in Shreveport, LA there is no obligation consultation, a member of our team will come to your home and create an individualized care plan for your loved one based on their unique care needs. Importantly, these care plans can mold as your loved one's care needs mold. Whether your loved one is improving or declining in health, our caregivers will be there to provide the specific amount of care and type of care your loved one needs.
Our goal is to help your senior loved one continue to live safely and independently at home. Our home care services can be utilized for a few hours a week or 24 hours a day, depending on the needs of your loved one.
Would you like to learn more? Call (318) 215-9484 today. One of our in-home care advisors would be happy to provide you with additional information.