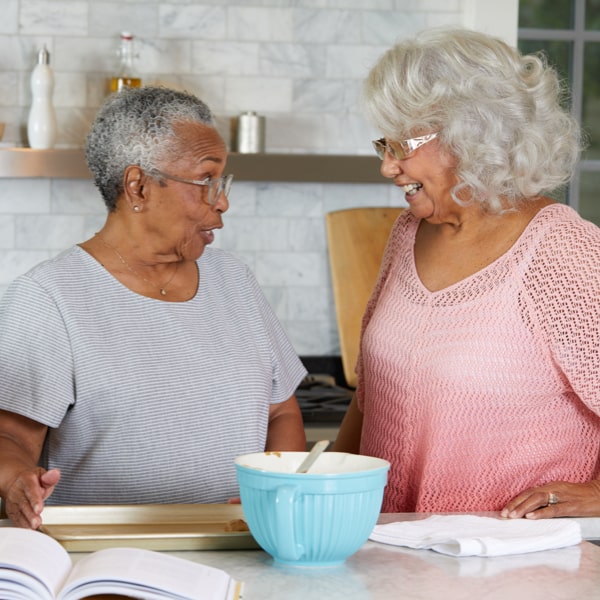 Home Care in Elmhurst, IL and the Surrounding Areas
Comfort Keepers is proud to offer the best, advanced home care to seniors
Often when we see a senior loved one struggle with their independence we think about the physical tasks associated with daily life. Advanced home care is able to help them with many of these daily chores, such as light housekeeping, laundry, meal preparation, and personal care. There may even be transportation assistance and medication management that is considered, to which our caregivers can provide. What we often forget to consider, however, is that a senior's social and emotional health are every bit as crucial as their physical well-being. In fact, the two are intricately linked and intertwined.
At Comfort Keepers, we integrate companion care into each component of physical care. Our trademarked Interactive Caregiving model ensures caregivers integrate social, emotional, and cognitive supports into each area of our senior care in order to provide the best possible service to the whole person.
Learn how our dedication to providing the advanced home care and our commitment to hiring leading caregivers can work to improve a senior's overall outlook on life, improve their physical and mental health, and help maximize freedom and independence. Contact us today to schedule a free care consultation to learn more about our care services.