What Chicagoans Are Saying About Comfort Keepers®
From the heart of Andersonville down to Lakeview, Mag Mile, and Hyde Park, hundreds of people a day rely on Comfort Keepers to deliver exceptional in-home senior care to their loved ones. For three years running, Comfort Keepers Chicago has been named the Provider of Choice and Employer of Choice by Home Care Pulse, the leading quality assurance firm for in-home senior care.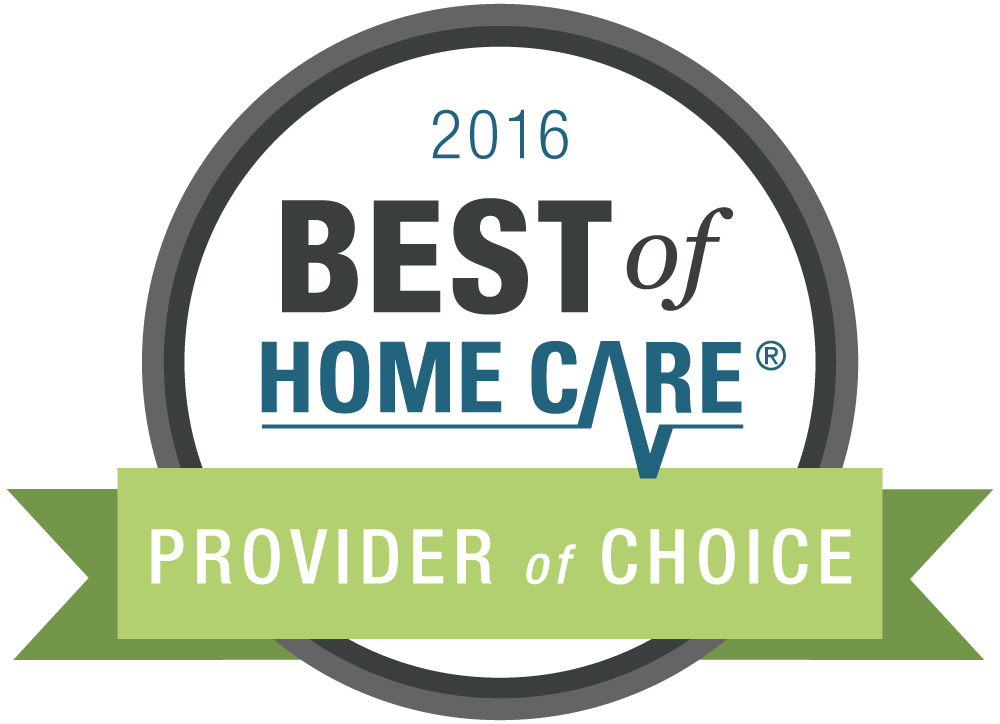 I selected Comfort Keepers because when I looked at three agencies, their price was reasonable and the effectiveness in which the owner conveyed their services made all the difference. The caregiver's compassion is top notch. Each caregiver has their own skills that they bring into the services. I am confident in their ability because I know that the owner has screened the caregivers properly. The services are very personalized, so proper matching between the client and the caregivers is critical and that has definitely been achieved in our situation.
Please extend my thanks to your administrative staff for their continuous efforts to keep me updated on my mom's condition. I am always in a different time zone due to my work/travel schedule. It is incredibly reassuring to wake up each morning and have an update on how mom's day went.
Kay is such a sweetheart. She shows up for every shift; even on holidays I know she will be here to help get me ready for the day. Working with her is a true joy.
Rosa is an excellent caregiver. She helps to keep me motivated. We do exercises everyday. Thanks to her help I am able to spend much less time in my wheelchair. She encourages me to do what I can - even if it is just taking a few steps for the day.
Stanley was an outstanding escort. He arranged to have an accessible cab pick us up from my residence and go to the hospital. He was considerate and well informed about how to lock my chair in place. He made the whole day so much easier.
I selected this agency because I think they were very responsive to my needs and were always able to help me when I needed them. I felt confident that I could call them. Ashley and Itay were anxious to help me and worked with me. What I like is Comfort Keepers' ability to work with you. I talk to the office staff at least once a week and if I have minor schedule changes or need more assistance, I can contact them easily. The ladies I work with are extremely confident and caring and not only do they care for my mother, they are concerned about me. When they are here, I feel very safe. The caregivers sit with my mom and talk to her and keep her clean every day. They really love her!
Vickie is very hardworking. She works with my wife on puzzles and other things that keep her occupied. I am not even aware of all the things that she does for my wife because there is so much!
I'm learning to walk again. The caregivers walk with me and give me a lot of comfort and confidence, which helps me. I walk in the garage and my hall, and it helps me build my strength.
Comfort Keepers is very good at screening the caregivers. The caregivers are well trained and they perform their jobs very well. The office staff has also been really good. Comfort Keepers communicates often and in a manner that I like.
My caregiver is a very pleasant person and we hit it off right away. My caregiver shows compassion by talking to me when I seem a little down. She always has me laughing. I appreciate that my caregiver helps me with the things I need help with like vacuuming and laundry. I recommend Comfort Keepers because they have done what they promised.
The caregiver is nice to be around and is good to my mother. She helps get my mom out of bed, wash her, take care of her, feed her, and reminds her to take her medication. Communication with the office has been great. We set the schedule and the caregiver works around it for us.
Comfort Keepers came highly recommended. I appreciate that we've had very good caregivers. They have been very compassionate, loving, and kind. They will do whatever we ask them to do, including laundry. Stephanie and Rhonda Ross have been excellent!
Thanks again for Yvette and Raquel. They are truly angels for our family and provide amazing care for my father.
I appreciate that both caregivers are very thoughtful and helpful. They are both willing to learn and are interested in me. The company is great at accommodating me and working with me when I need to make a change to my schedule.
Comfort Keepers is very helpful and wiling to do anything asked. They are capable and kind. They fit in like a member of the family. One caregiver was always going above and beyond the call of duty. She would see things that needed to be done. I didn't have to tell her to do anything. The caregivers always included my husband. He was a person to them.
My mother has Alzheimer's, and the caregiver is very patient and talks to my mother. She answers all of her questions lovingly. I was actually really shocked about how quickly Comfort Keepers matched my mother to her caregiver. I called Comfort Keepers on a Thursday and left a message. On Friday I got a call back from them, and on Monday they came out to the house and introduced me to a girl that they thought would work well for us. Comfort Keepers was spot on, and we have had the same caregiver ever since.
The caregivers know what to do without me telling them. They anticipate what needs to be done. They seem to be interested in my care and take a personal interest in making sure I am satisfied and taken care of.
The caregiver is an excellent cook and caretaker of my clothes and linens. Very cooperative in every endeavor.
I want to thank you for your kind, comprehensive, and intelligent care of my father. Your staff was competent, caring, and never condescending of my father, and he always looked forward to seeing them. Moreover, we knew we could rely on you to communicate with us in a timely way should any concern - imminent or immediate - arise. The security we felt and the support my dad experienced helped us all make the transition from acute care to independent living. We can't thank you enough!