Meet Our Comfort Keepers®
Our team is uniquely qualified and ready to help
Nestled in the heart of the Gold Coast, our office takes pride in the extensive recruitment and retention program we offer. Before joining the Chicago team, our senior care providers must pass three interviews, two background checks, and complete all coursework with a grade of 80% or higher. Team members are also given continuing education in topics such as CPR, Alzheimer's disease, physical fitness for senior citizens, and much more.
Our support staff is available 24/7 to handle urgent needs. We strive for 100% client satisfaction by conducting in-person supervisory visits, check in calls to clients, caregivers, and family members, and by monitoring client satisfaction via Home Care Pulse, an unbiased, quality assurance organization. All Comfort Keepers' caregivers are bonded, insured and covered by workers' compensation insurance to protect our clients and their families.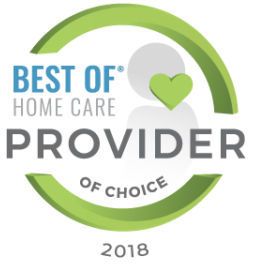 Comfort Keepers Chicago was named as the Provider of Choice by Home Care Pulse, the leading quality assurance firm for in-home senior care. Take a look below to learn about the unique qualifications of our in home care providers (our team is always growing so not every in home senior care provider is listed).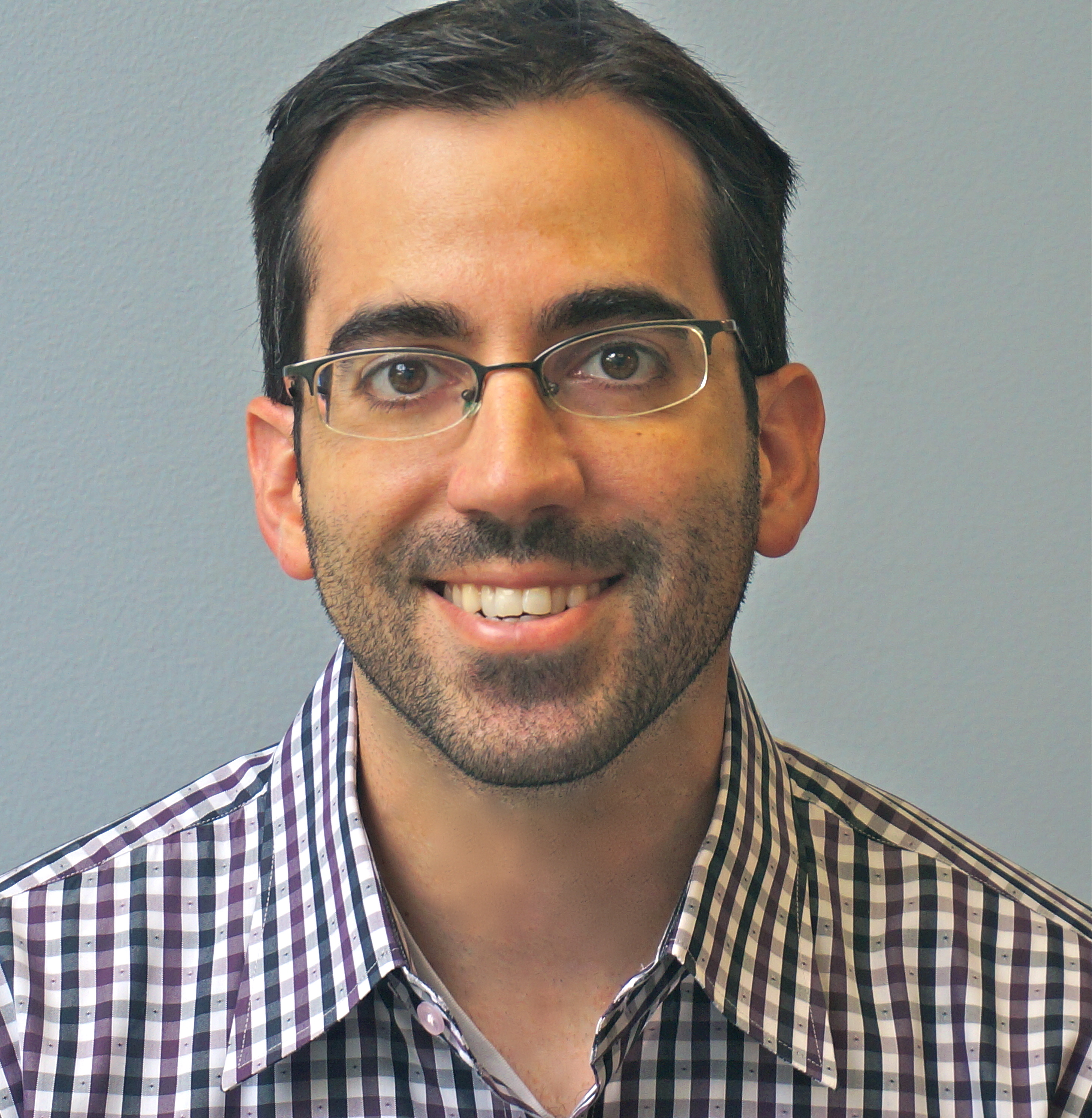 Itay Shalev, J.D
Owner and General Manager
Itay's passion for eldercare developed as a young man. During his summer vacations Itay spent months caring for his elderly uncle; preparing meals, escorting him on walks, and providing companionship that helped him feel connected and valued.
As a psychology student Itay participated in clinical work that helped to connect under-served seniors with community resources which improved their nutrition, health, and overall quality of life. After seeing the growing need for reliable and trustworthy care, he decided to invest his energy into providing long term solutions for seniors and persons with disabilities, assuring they could remain comfortable and independent in their own homes. In 2010 Itay opened Comfort Keepers Chicago and joined a network of over 700 home care offices serving the senior population.
As an owner, Itay understands that each client's unique situation requires customized and flexible solutions. He is directly involved in every step of the process, from initial client assessments to on-going supervisory visits. Itay is a Juris Doctor and holds a bachelor's degree in Psychology and Romance languages from the University of North Carolina.
Itay is fluent in Italian, Hebrew, and knows his way around the Hindi language (mostly relating to food and cooking). Itay is a proud father of two, Avi and Jai. In his free time he enjoys spending quality time with his wife and sons, volunteering at his local food bank, cooking delicious Mediterranean foods (along with the occasional stone-fire pizza), and playing tennis.
email: itayshalev@comfortkeepers.com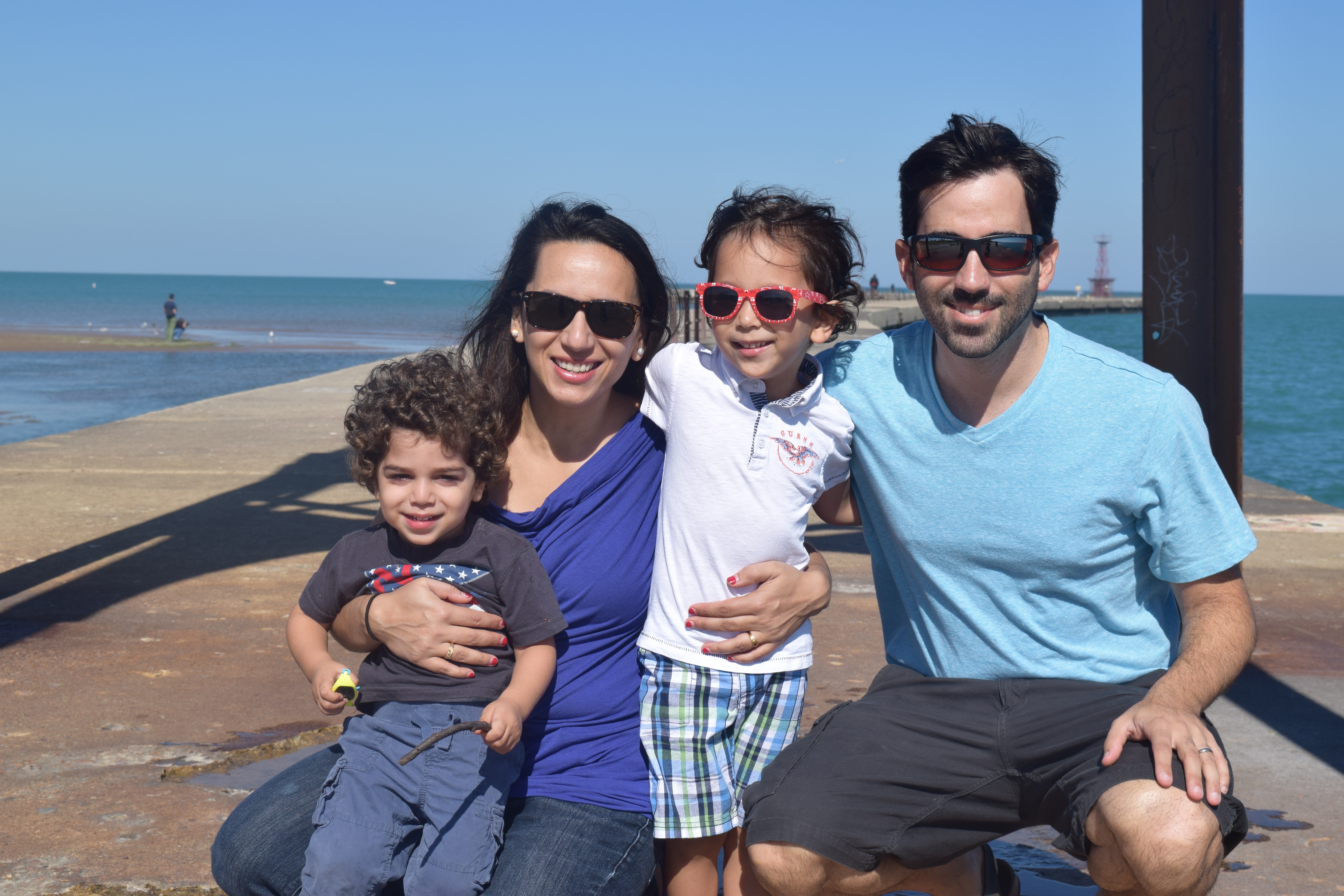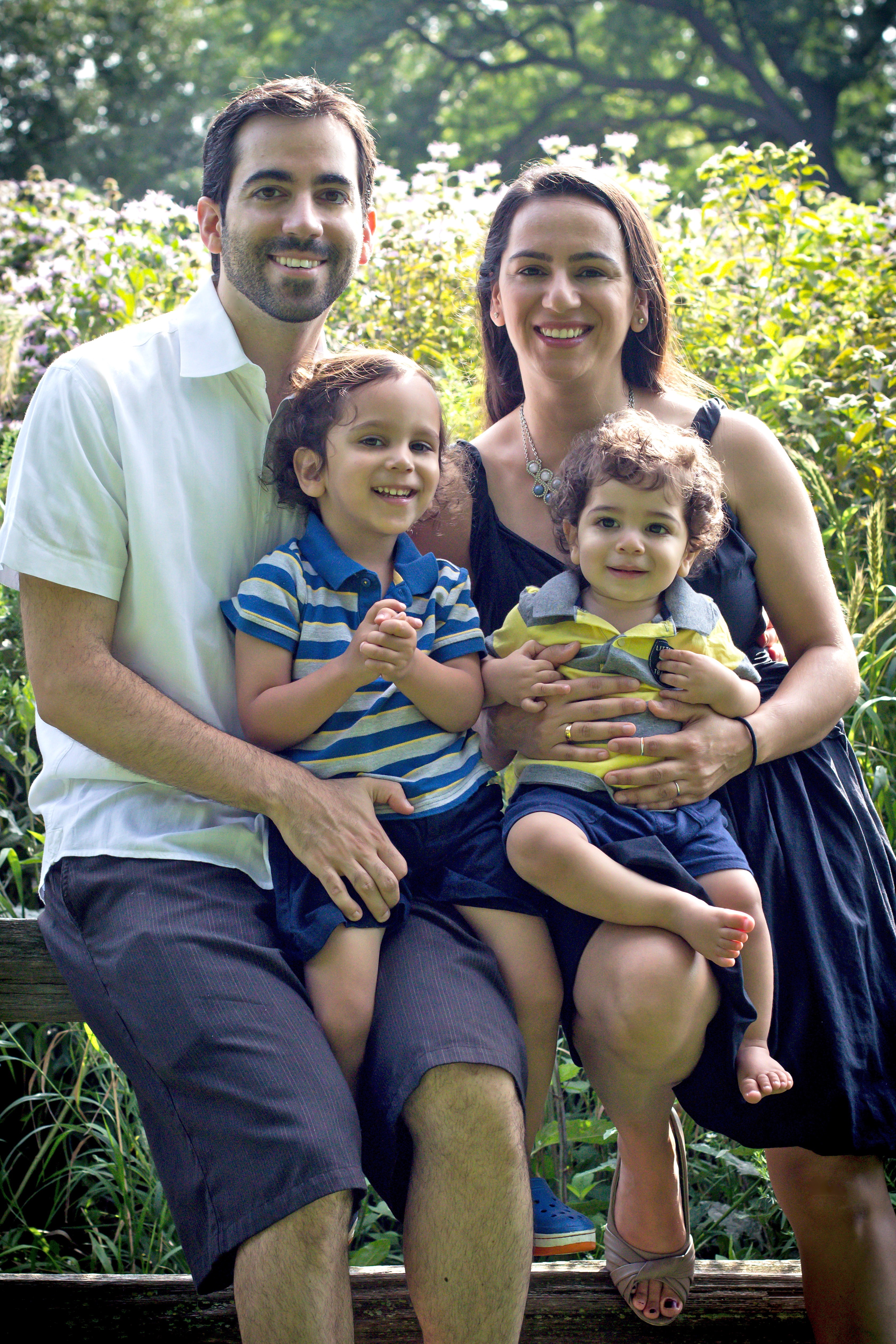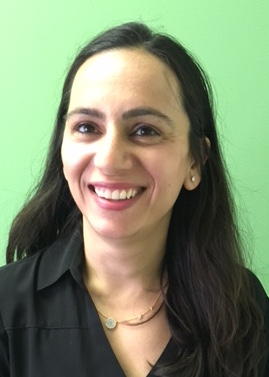 Jaspreet Bindra, J.D
Director of Business Development and HR
Prior to joining Comfort Keepers, Jaspreet was an attorney and had a career in nonprofit management at Feeding America. Jaspreet has her Bachelor of Arts in Political Science from University of North Carolina at Chapel Hill and a Law degree from North Carolina Central University.
Jaspreet joined Comfort Keepers in 2016 and in her role she directs new business development and HR (recruiting, training and developing our care team). She's passionate about providing the best care for seniors in her community and looks for meaningful relationships with peers, clients and caregivers alike! Jaspreet is married to Itay Shalev and has two sons, Avi (age 6) and Jai (age 4).
email: jaspreetbindra@comfortkeepers.com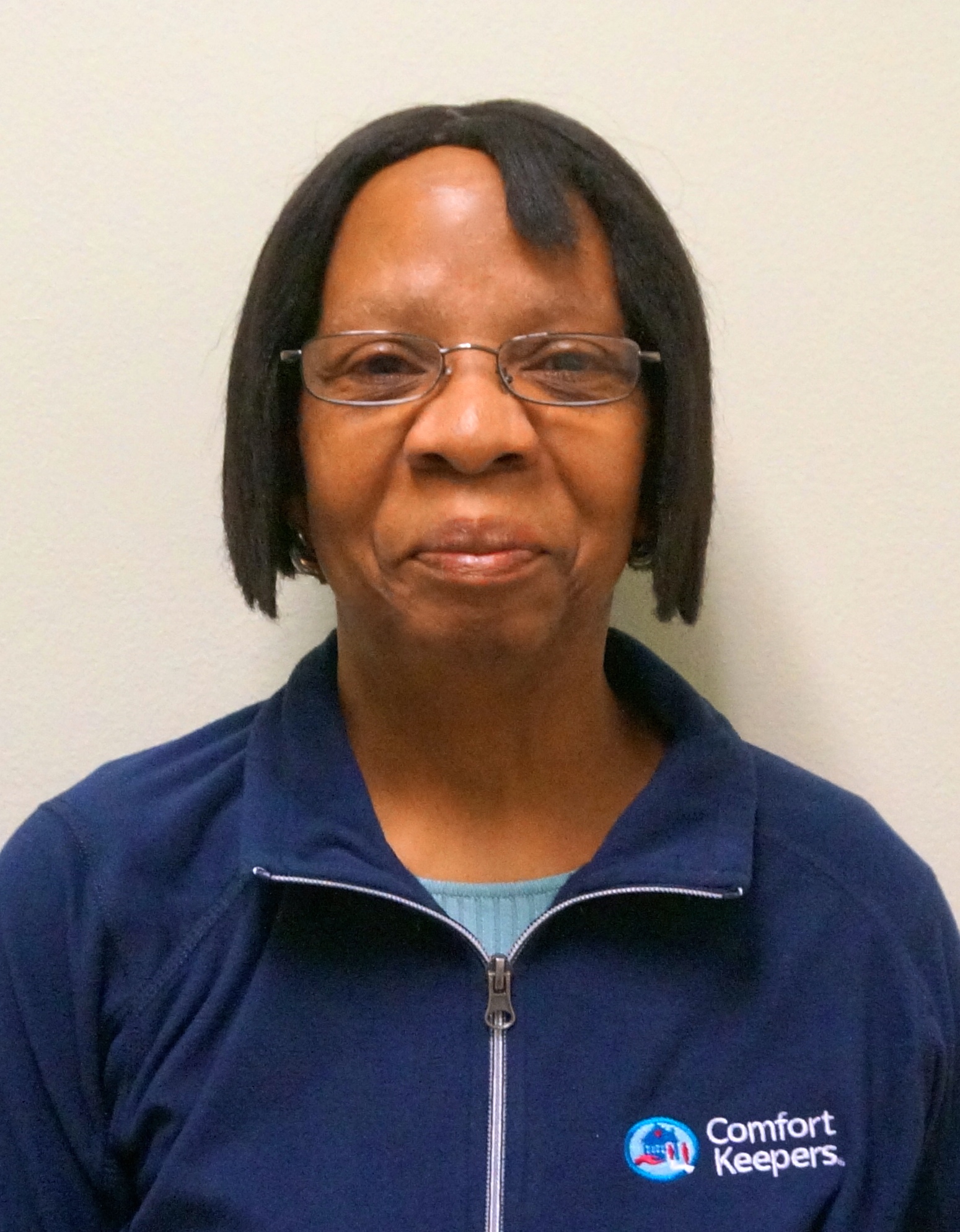 Andrea
Caregiver
Andrea is a truly remarkable member of our care team. She holds a B.A. in Human Sciences and completed 2 years of Masters level study at Roosevelt University in Clinical Psychology. Since 2004 Andrea has found great fulfillment in serving as a caregiver, domestic violence counselor, and direct support person in communities across Chicago. As a senior caregiver at Comfort Keepers she has successfully helped clients with late stage Alzheimer's, Stage 4 cancer, and dementia. She has a talent for engaging persons suffering from cognitive decline and memory loss, specifically; she excels in helping clients remain in control of their lifestyle choices and activities of daily living. Andrea is respectful, authentic, and sincerely committed to bettering her clients' lives.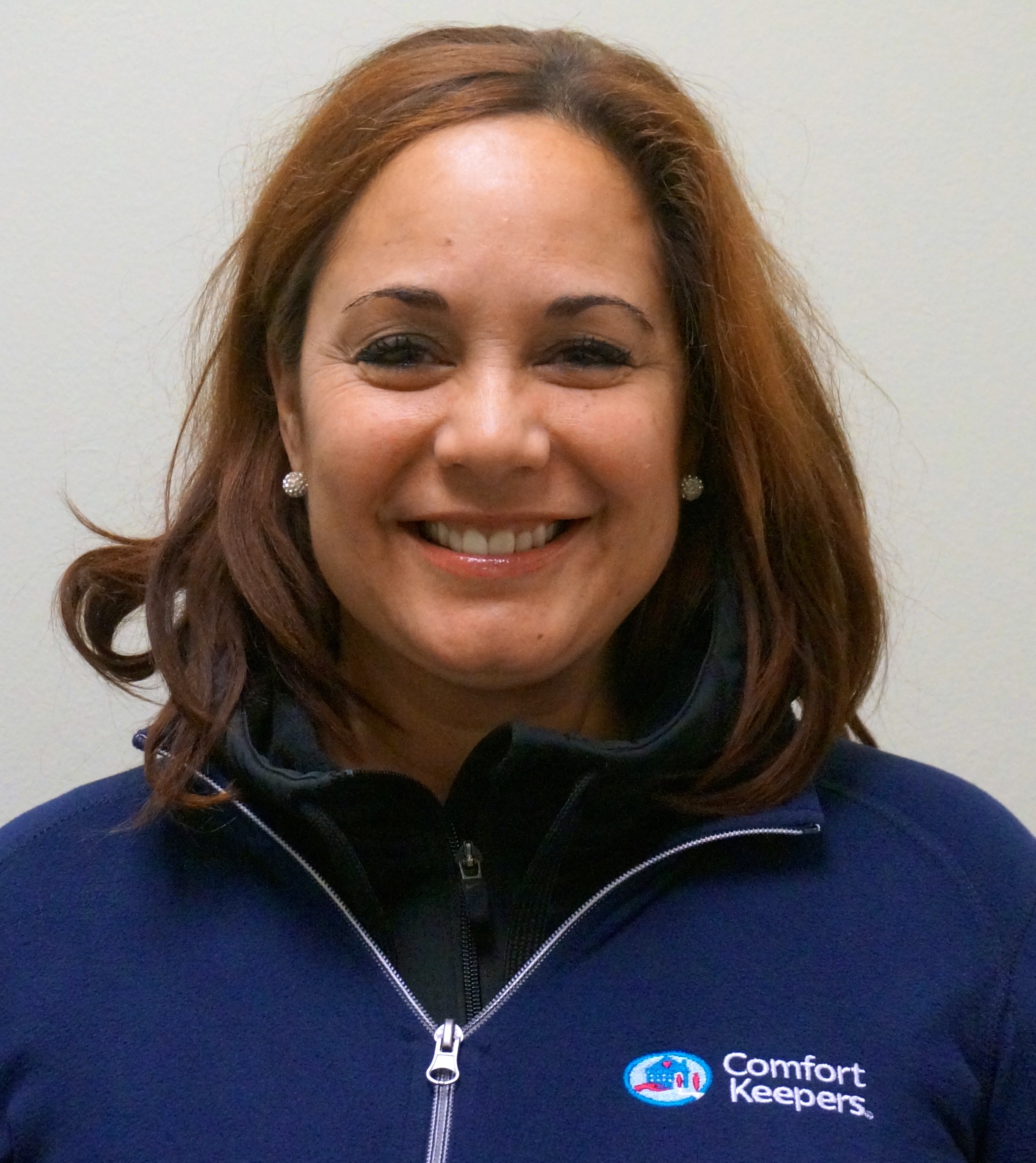 Susan D.
Caregiver
Susan has worked as a healthcare coordinator for over 10 years. After many dedicated years working as a Practice Manager, Susan was inspired to take on a new role as a direct care provider. Known for her cheery disposition, Susan excels on companion cases. She is an excellent cook, maintains a clean and inviting home environment, and is able to assist with scheduling doctors' appointments, outings, and trips to the grocery store like a true pro.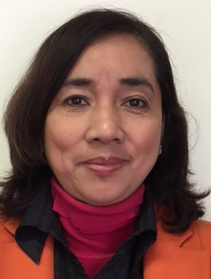 Malou
Caregiver
Malou moved to Chicago from sunny California to be close to family and continue working as a caregiver. She has over 10 years of experience as a caregiver and Malou specializes in long-term care for clients with Alzheimer's.
The clients and famlies of Malou's clients are always impressed with her gentle demeanor and passionate work ethic. Malou goes above and beyond to meet then needs of her clients and she excels in anticipating and addressing roadblocks. Despite the tiring nature of her work, Malou is compassionate and professional for all her clients.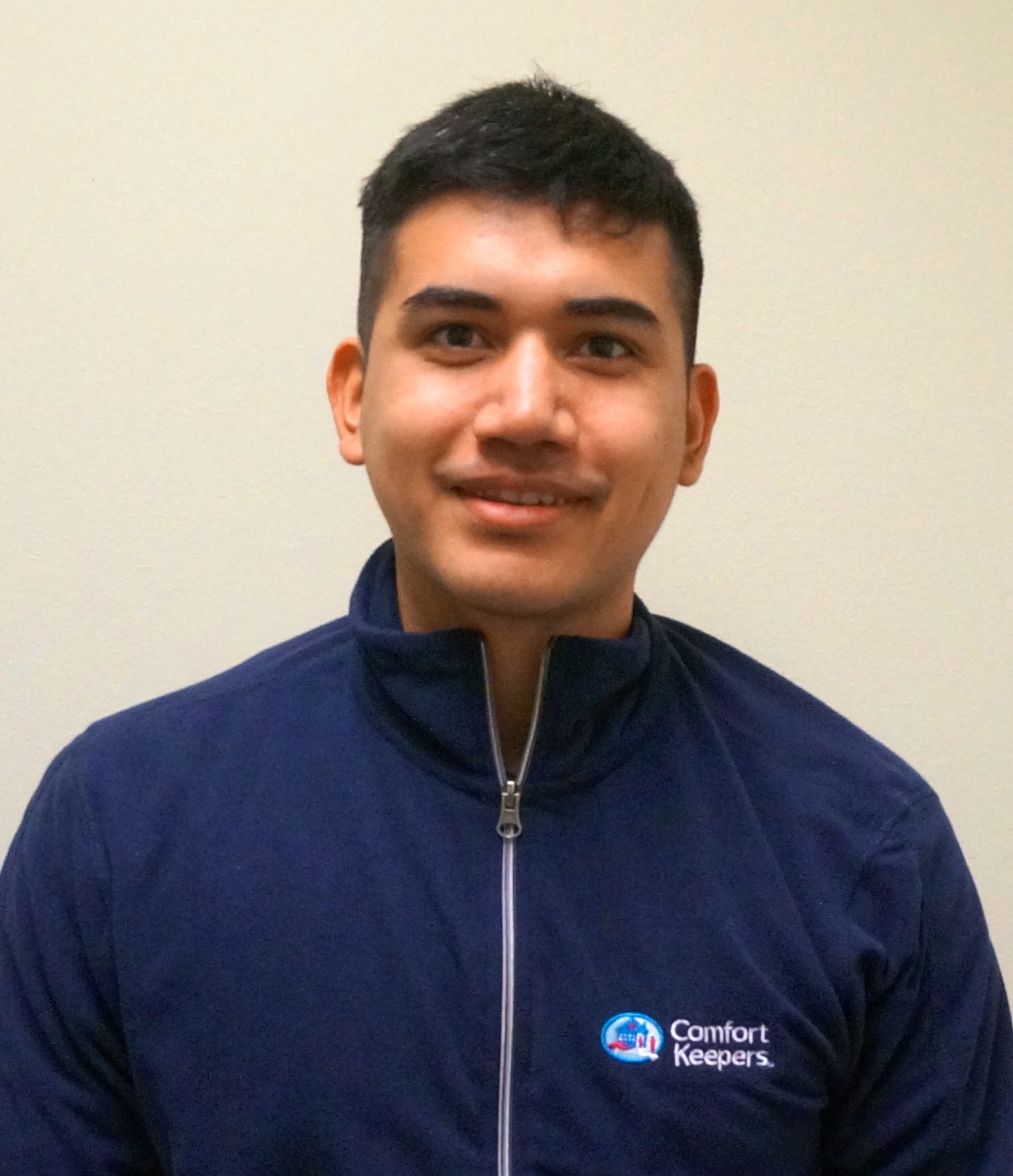 Armando
Caregiver
Armando has over 10 years of experience as a caregiver to persons suffering from stroke, paraplegia, cancer, and dementia. Armando brings a unique approach to his work by engaging clients in painting, outings, and providing well-planned meals. Armando has a BFA from Wayne State University.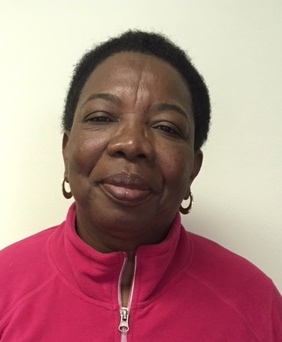 Christina
Caregiver
Christina comes to Comfort Keepers with 35 years of experience as a teacher and educator in Belize. More recently, Christina has gained experience as a caregiver working with clients of varying needs.
She's an expert caregiver with our dementia clients as she is patient, great at redirecting, encouraging healthy habits such as eating nutritious foods and walking, and using positive reinforcement to help clients feel settled. Christina is very dependable as an employee and extremely passionate as a caregiver.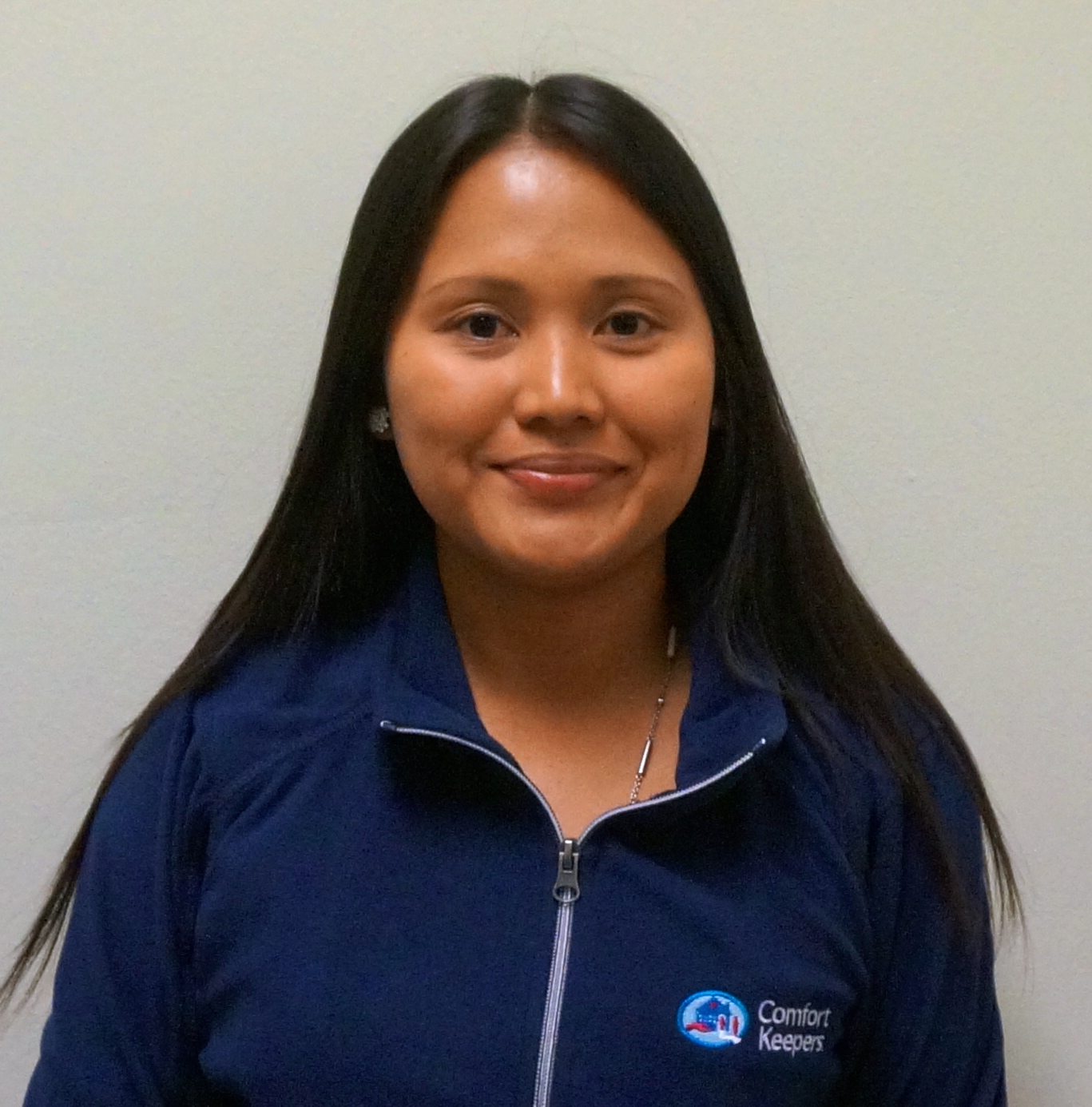 Raquel J.
Caregiver
As a graduate of the University of Perpetual Help-Philippines Nursing program, Raquel has many years of experience assisting clients with medication reminders, personal care, grooming assistance, and many other aspects of eldercare. Raquel consistently receives high marks from her clients. She is regarded as dependable, dedicated, and adaptive to the needs of her clients.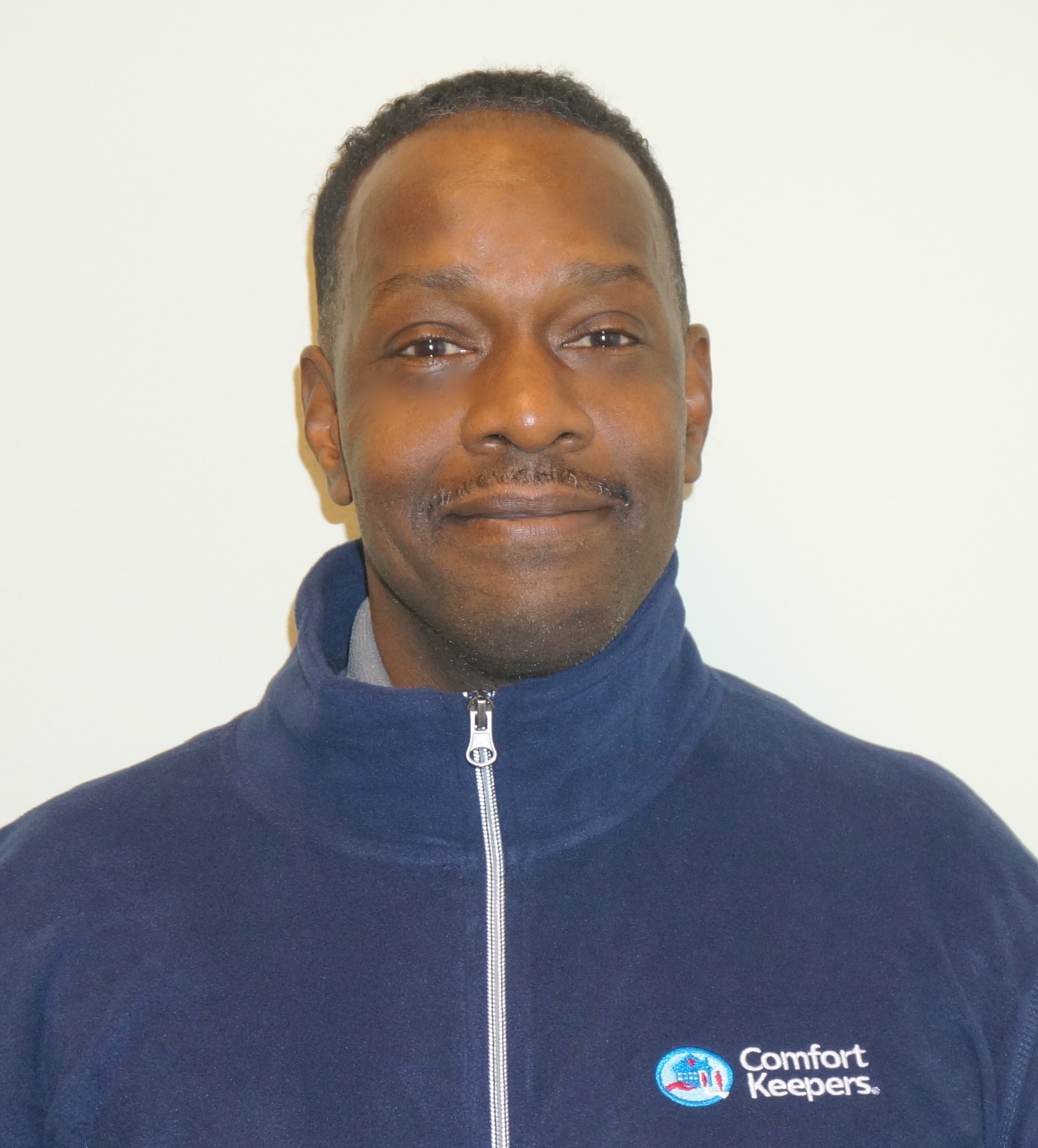 Vincent P.
Certified Home Health Aide
Nominee for Comfort Keeper of the Year for 2013, Vincent is one of those rare, perceptive, and joyful people that you instantly feel at ease with when you meet him. As a caregiver, Vince has the determination, good nature, and compassion that allows him not to label each day as "good" or "bad" but rather to simply observe and embrace each day as a unique experience; an experience worth cherishing. His smile, warmth, and compassion are infectious.
Vincent exemplifies the core mission of Comfort Keepers---he provides the highest level of quality of life that is achievable for his client. He escorts her on trips to the Cultural Center, gives her timely medication reminders, and is friendly with her neighbors without making her feel dependent. Beyond all of this, Vincent is dedicated to his work. He works holidays, weekends, and any fill in shifts that need to be covered. His top priority is keeping his client happy and healthy at home. Vince is a Certified Home Health Aide.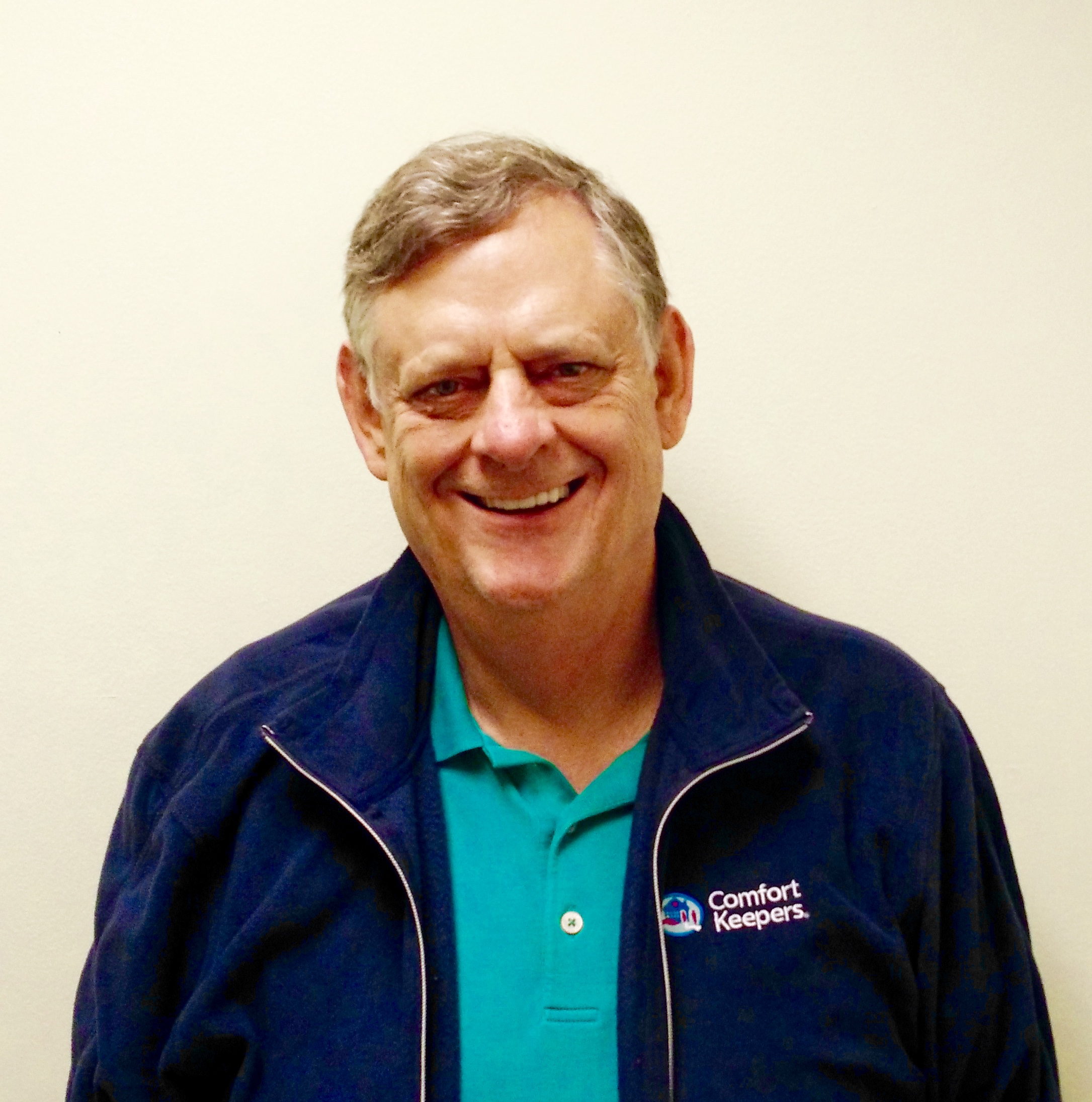 John M.
Caregiver
John served as an army medic for three years and has supported the community as a volunteer caregiver for a number of years. John has B.A. from Northwestern University in Theater. He is an excellent communicator and companion and has chosen to fill his retirement doing the work that most fulfills him.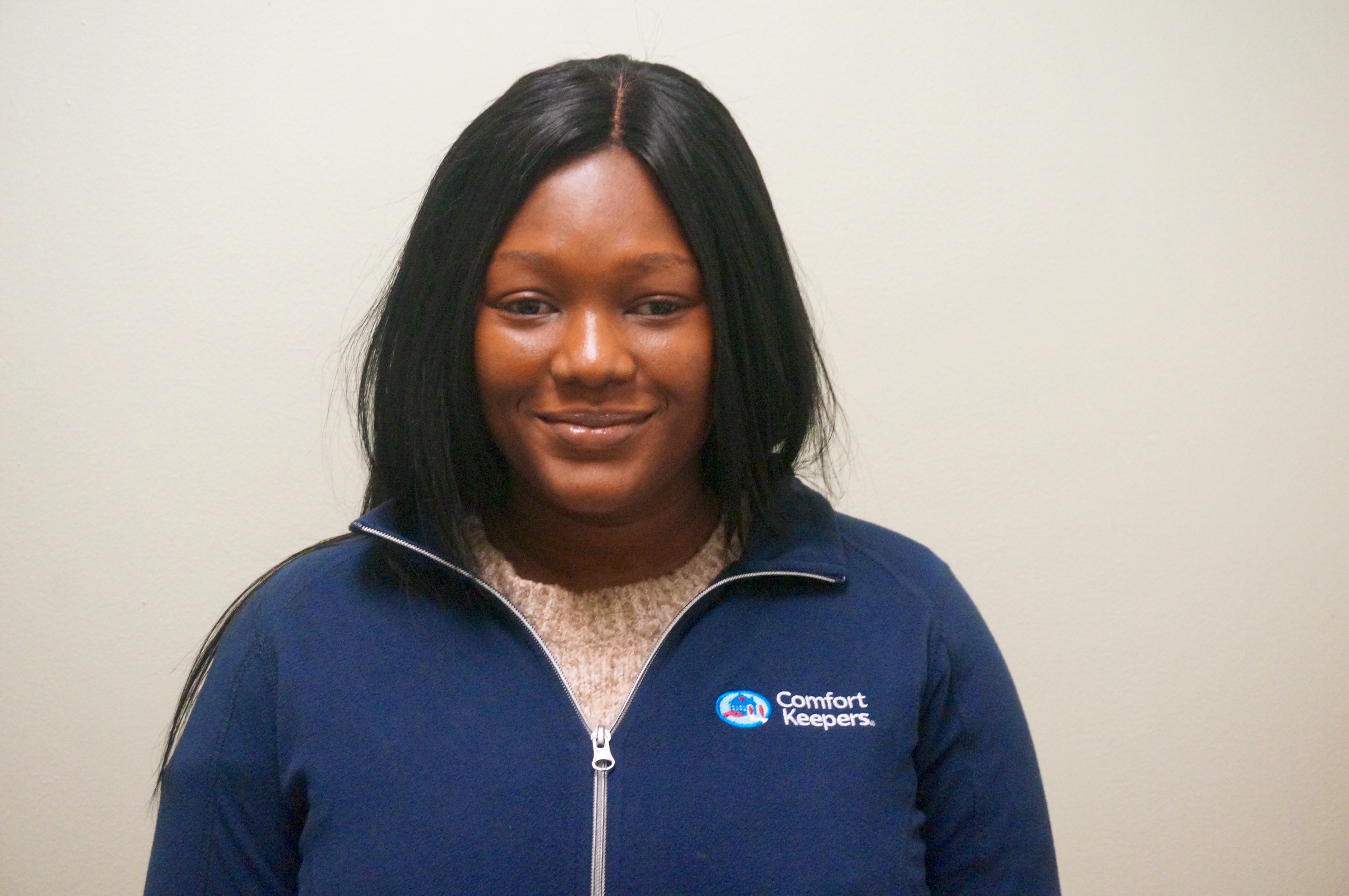 Khadijat
Caregiver
As an advanced medical student at St. James School of Medicine, Khadijat is well suited to provide complex senior care including bathing, grooming, transfers, and incontinence care. Khadijat has an impeccable reputation as a dedicated and thoughtful senior companion.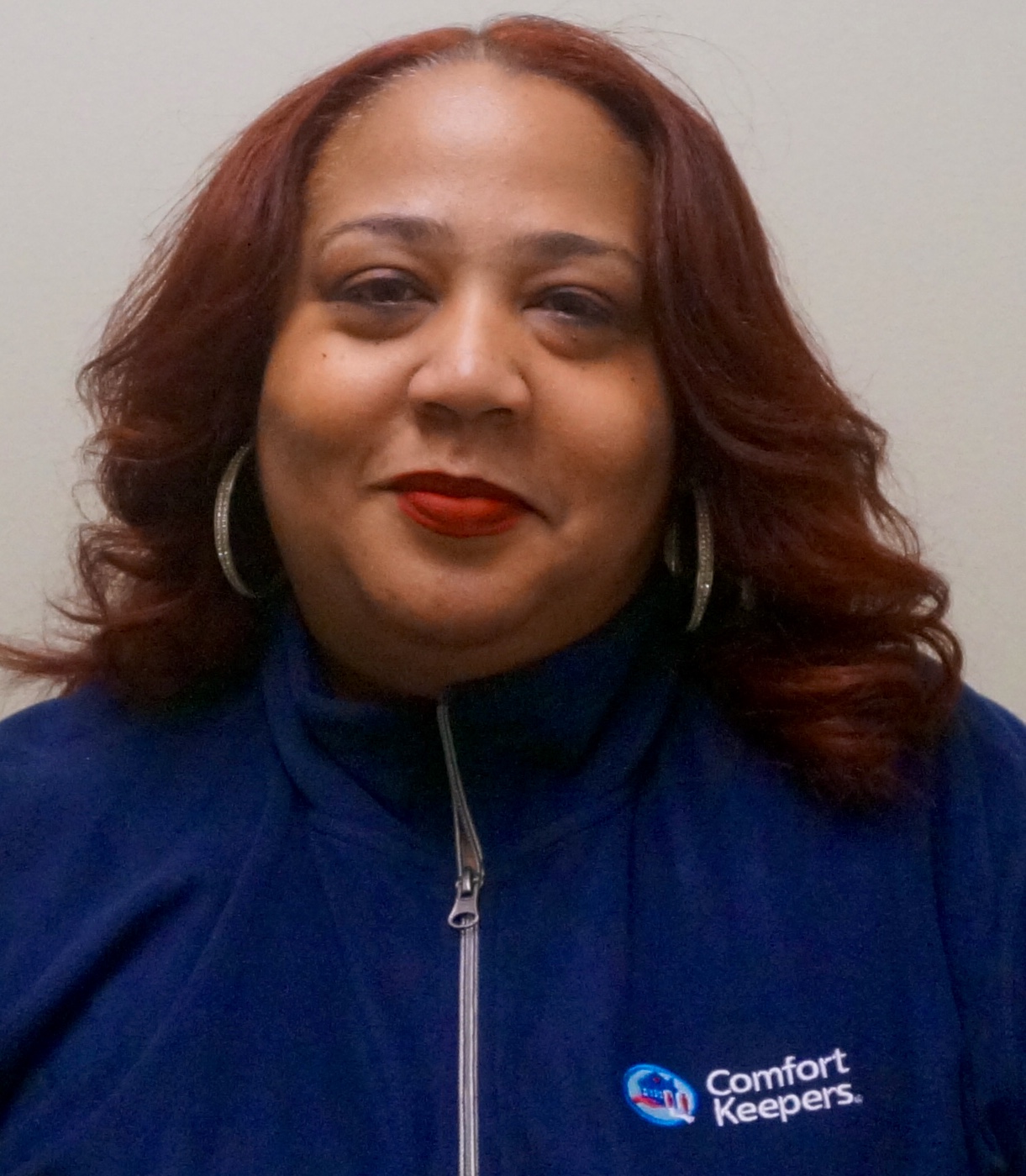 Jamie
Caregiver
Jamie has worked in the medical field for over seven years. She is a certified Medical Assistant and Phlebotomy Technician. Jamie has a natural gift for caring for others. When reflecting on her volunteer service at an adult foster home, her former supervisor stated, "Ms. Lewis has a huge heart and is always wiling to learn. She gives her all to those in her care." Jamie has special skills in providing nutritional meal preparation, cleaning, and providing personal care.
Interested in joining the Comfort Keepers Chicago care team?
We offer competitive compensation, a highly flexible work schedule, and opportunities to impact someone's life in a meaningful and fulfilling way. Whether you're looking for a part-time job senior care job or the start of a new career, we'd love to hear from you.
Browse Jobs