In Home Assisted Living in Cartersville, GA and Surrounding Areas
Providing a higher quality of life for seniors with in home assisted living throughout Cartersville
If you're starting to think about life in your senior years or for someone you love, we have plenty of options for you. In home assisted living care is a great alternative to an assisted living facility for seniors that want to remain in their own home. It allows a caregiver to offer assistance with tasks around the home so you can remain aging safely without having to move into a living facility. We help with chores around the home, personal care and spend plenty of time together. Best of all, Comfort Keepers offers it right here in Cartersville. If you'd like to learn more, please call us at (770) 268-3479.
More Benefits, Less Disruption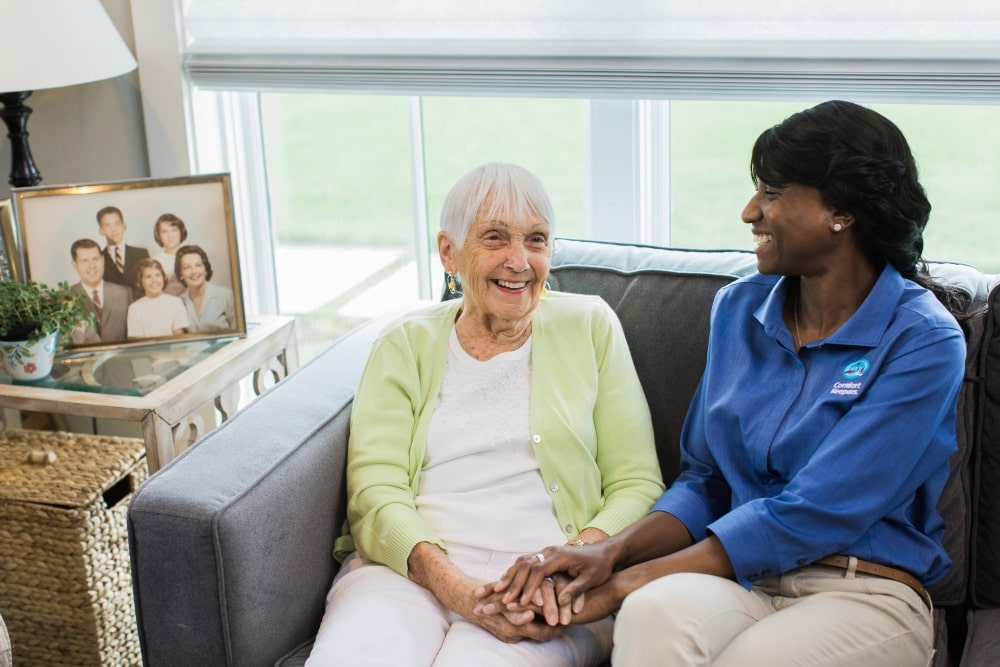 The benefits of assisted living facilities can be inconsistent between facilities. Some of the services commonly provided by assisted living facilities include meal prep, basic housekeeping, bathing and incontinence care. When increased care is required, there is a threat of not qualifying to live in assisted living any longer and the need to move, again, into a long-term care facility in Cartersville.
With in-home care and services provided by Comfort Keepers, there is no threat of moving as needs increase. Comfort Keepers carefully monitors your situation for changes in needs by performing routine re-assessments of our clients. As needs change, so does the individualized plan of the home care we offer.
The Right Senior Care Solution
Studies show that most seniors would prefer to remain in their own home. Comfort Keepers offers a desired, joyful solution to the dilemma of choosing between placement in a facility and remaining safe and comfortable in your home. A helping hand around the house, companionship or personal care assistance allows seniors to receive the level of assistance desired while maintaining their independence. This is important, because there is a lot to see and do around Cartersville and it's nice to have the flexibility to remain doing things you want to do.
Live with Pride in Cartersville, GA
At Comfort Keepers, we focus on interactive care to keep seniors engaged in their own care. Interactive caregiving and engagement offer physical and mental health benefits to those we serve.
With the help of Comfort Keepers, in home assisted living is not something that has to be confined to a large facility. If you already have a home you love, and a home that may be paid off, it's not necessarily required to move out to get the right care. It's worth a discussion with one of our friendly representatives here in Cartersville to see if we can make things work.
Home Care for Cartersville, GA and Bartow County
Comfort Keepers has been providing in-home care and services for over 20 years. Contact our office serving Cartersville, GA and nearby areas to discuss your in home assisted living options. We're located at 913 N Tennessee St #101, just north of downtown. We serve Cartersville, Bartow County and many wonderful communities in the surrounding area.