Transportation Home Care Solutions in Cartersville, GA
Providing transportation for seniors in need as part of our home care solutions in Cartersville and surrounding areas of Georgia
---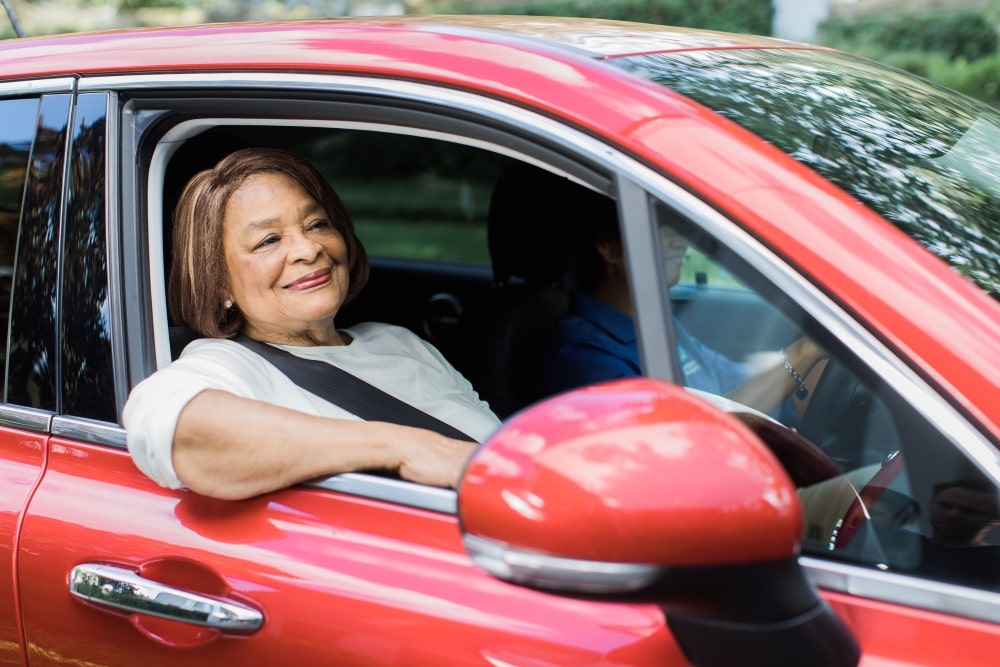 It can be difficult for seniors to remain independent after they lose their ability to drive. Comfort Keepers of Cartersville, GA offers transportation services to seniors and enables the loved ones in your life to continue being active and social outside of the home. As part of our home care solutions for senior transportation needs, our expert caregivers will ensure that their senior clients are able to get where they need to go and that they are able to engage with the community. And it doesn't matter where your loved one calls home. We'll come straight to them anywhere in Cartersville, GA and the surrounding area. For more information, call us at (770) 268-3479.
Our Transportation Home Care Solutions
Your family can depend on our home care solutions to meet all transportation needs for errands outside of the home, such as grocery shopping, picking up prescriptions from the pharmacy, doctor's appointments, and dry-cleaning pickup. We also encourage our caregivers to take suggestions from the family for social activities, going out to eat with friends, and attending various functions in the Cartersville community. Your loved one will have the freedom to leave the house when they want, without having to arrange a ride with family and worry about conflicting schedules. Imagine having that kind of freedom no matter your age!
Another benefit for your family is that our caregivers will be able to ensure that your loved ones are properly prepared to head out; they can arrive early and help with personal care such as bathing, grooming and dressing. Transportation can be provided by the caregiver's personal vehicle, or the client's vehicle depending on insurance coverage and a variety of other factors. Seniors can retain their independence after they are no longer able to drive and participate in activities outside of the home safely and securely with the accompaniment of a trusted care aide.
Home Care Solutions Transportation Options with Lyft
As the nation's fastest growing on-demand transportation service, Lyft can be a useful tool when it comes to home care solutions for many seniors depending on location. If you have a modern smartphone and are familiar with its operation, we recommend downloading the Lyft application and ordering your rides directly from this service. Note that Lyft requires a credit card for payment. Another option would be to call our office and we can schedule your ride with Lyft for a modest fee.
Home Care Solutions in Cartersville, GA
Our home care makes it simple for seniors to freely travel around Cartersville when they choose and maintain their dignity, social life, and independence. Please contact us today or call if you have questions or would like to learn more about our transportation services in and around Cartersville, GA. We are located at 913 N Tennessee St #101, just west of Home Depot and the Bartow County Sheriff's Office.