Walking to End Alzheimer's
Nov 10, 2016 by Alan White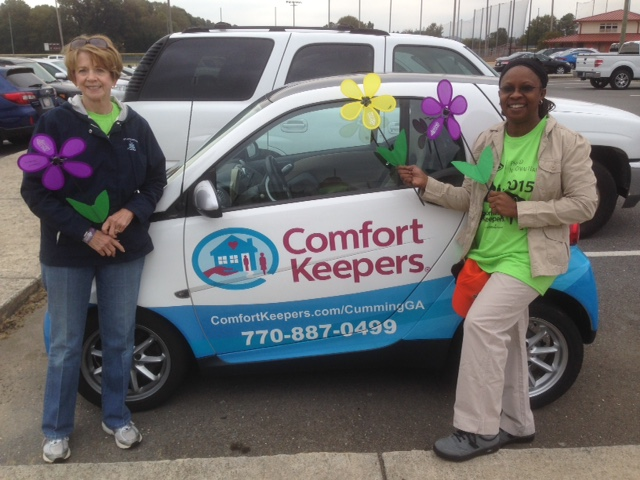 On October 15, Comfort Keepers of Canton participated in the Walk to End Alzheimer's in Cartersville, GA. Fueled by coffee and donuts, the Comfort Keepers team joined many other organizations and individuals to walk in support of a cure for Alzheimer's. Overall the Cartersville Walk raised over $31,000 dollars to support the Alzheimer's Association. We are proud to help!
The Walk to End Alzheimer's is the world's largest event centered around raising awareness and funds for Alzheimer's care, support, and research. Alzheimer's is the only cause of death in the top 10 in the US that cannot be prevented, cured, or slowed down. Funds raised to support the Alzheimer's Association will go to supporting a free nationwide hotline open 24/7, funding over 2000 scientific studies of the disease, lobbying for crucial legislation such as the National Alzheimer's Project Act, and more.
Our team offers Alzheimer's care to those living in and around Canton. If you or a loved one need help, don't hesitate to contact us.
Above is a picture of Sissy and Laura in front of our Comfort Keepers car. Thanks to them, and everyone else that participated in the walk!