Transportation Services for Seniors in Canton and the Surrounding Areas
Need help getting around? Our transportation services for seniors gives your loved ones in Canton, GA the freedom to go wherever they need.
---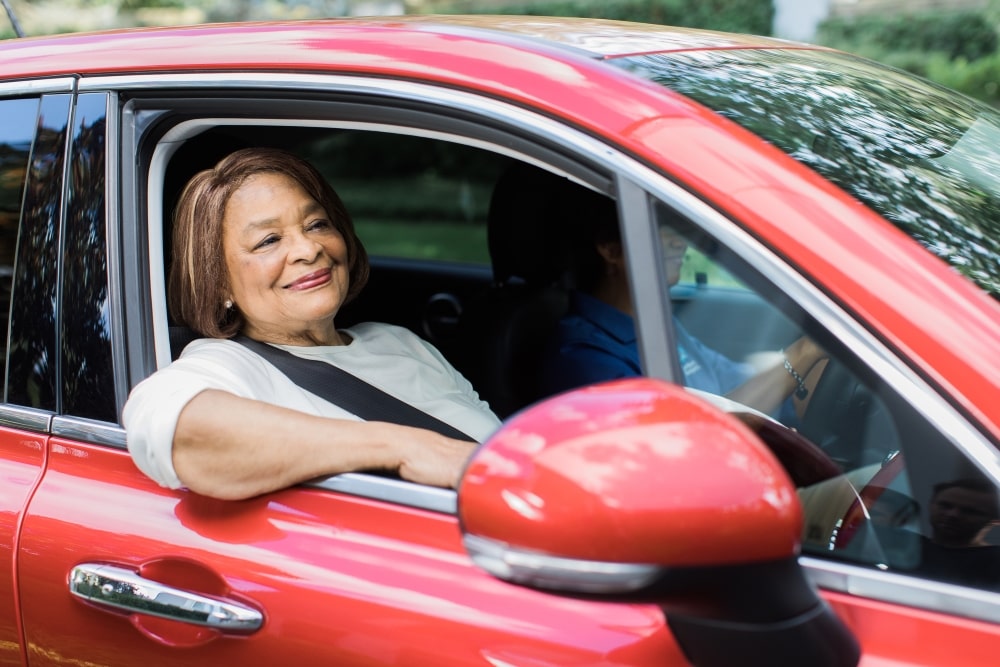 If you are unable to get out of the house and around town by yourself anymore, you can feel trapped in your own home. Maybe you've lost some of your mobility, are living with an illness or injury, or have poor eyesight. Whatever the reason, you may be having trouble getting to appointments, grocery shopping, or visiting loved ones. We want to make sure you never feel stranded or helpless again by giving you back your freedom through our transportation services for seniors.
If you don't have transportation it's important to get assistance soon. Driving when you are not allowed to can be dangerous, and not going out can lead to feelings of loneliness or isolation. Comfort Keepers of Canton can provide transportation services on a flexible schedule that get you where you want to go.
Our Transportation Services
If you need to get out of the house every once in a while or on a regular basis, we'll ensure you get to and from your destination safely. We can provide as much extra assistance and support as you need. Our certified and insured drivers can assist with getting you in and out of the vehicle and remain with you during your appointments or errands. Or if you'd rather, our transportation services for seniors can create a pickup and drop-off schedule that works for you so you can attend appointments alone.
Getting out of the house every once in a while is essential to physical and mental wellness. You get the chance to enjoy fresh air, new surroundings, and interact with people away from your home setting. Let our transportation services for seniors help you maintain as much independence and freedom as possible as you get older.
Contact us to set up a consultation with one of our care coordinators. We'll work with you to arrange a schedule for your appointments and errands that works best for your lifestyle.
Transportation Options with Lyft
As the nation's fastest growing on-demand transportation service, Lyft can be a useful tool for many seniors depending on location. If you have a modern smartphone and are familiar with its operation, we recommend downloading the Lyft application and ordering your rides directly from this service. Note that Lyft requires a credit card for payment. Another option would be to call our office and we can schedule your ride with Lyft for a modest fee. Contact us with any questions.