Expert In Home Care in Jasper, GA
Fostering positive moments for your loved ones every day with in home care for residents of Jasper and the surrounding area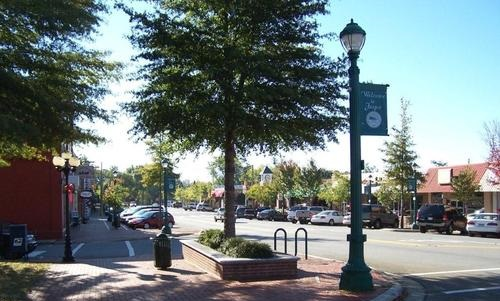 Comfort Keepers serving Jasper, GA is pleased to provide senior citizens with exceptional in home care. Our professional care services give seniors the opportunity to age in the comfort of their own home. Comfort Keepers' compassionate caregivers are dedicated to making life easier for seniors who need help with personal care tasks and household duties. We have found that seniors who take advantage of our in home care services become happier and more independent.
Jasper is a beautiful city, commonly nicknamed "the first mountain city" because of its location near the Appalachian mountains. You can enjoy the sights at local parks such as Eagle's Rest and Jasper City Park. In the fall, Lee Newton Park hosts the Georgia Marble Festival to celebrate Jasper's history and enjoy yourself.
What to Expect From In Home Care
Every care plan is individualized to meet the unique needs of every senior. If you decide that in home care is right for your senior, a client care coordinator will conduct a no-obligation in home consultation. During this time, they will learn about your senior's health, physical and mental capabilities, strengths, weaknesses, and preferences. Using this knowledge, the client care coordinator will design a custom care plan that makes sense for your senior's specific situation.
While some care plans may include services a few times per week, others may consist of full-time or 24 hour care. Common services that may take place when your senior receives in home care include bathing and grooming, incontinence care, grocery shopping, meal preparation, medication reminders, and laundry. In addition, a caregiver may give your senior a ride to the doctor's office, the Pickens County Community Center, a family gathering, and anywhere else they may need to go. It's important to understand that care plans can be altered as a senior's needs change.
Qualified Caregivers
Caregivers at Comfort Keepers serving Jasper, GA are one-of-a-kind. They are individuals with kind hearts that find great joy out in helping seniors live a higher quality of life. Each and every caregiver we hire has passed an extensive screening process and completed a comprehensive training program. In addition, our caregivers attend mandatory continuing education classes to stay up-to-date on the latest trends and advancements in senior care. Our caregivers are also bonded, insured, and covered by worker's compensation in order to give you and your family peace of mind.
Are you interested in learning more about in home care at Comfort Keepers? If so, contact our office serving Jasper, GA and surrounding areas today. We'll be happy to answer your questions and arrange a convenient time for a free, no-obligation in home consultation.