Explore Home Care in Holly Springs, GA and Surrounding Areas
Help your loved ones near Holly Springs experience a higher quality of life with home care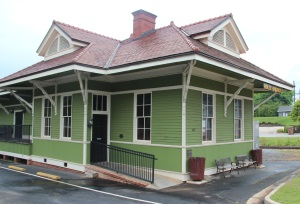 There's really is no place like home, and as we age we tend to want to stay there. Here at Comfort Keepers of Canton, Georgia, our goal is to preserve our clients' freedom, comfort, and independence.  The normal activities of daily living such as personal hygiene, preparing meals, and moving about can become more difficult as we age, but assistance is available.
With home care, seniors can avoid the depression that sometimes develops after moving into a senior living facility. Generally, seniors are most comfortable at home because they have their routines and feel a sense of belonging there. (And sometimes there's that beloved dog or cat that couldn't adapt to a move to assisted living.)  
Holly Springs, GA is a great place for mom or dad to continue retirement living. The grandkids will love the nearby Cherokee County Aquatic Center. Local restaurants offer selections to satisfy any tastes, from traditional southern cooking to excellent Italian and sushi. 
When considering home care, often seniors assume that means losing their cherished independence. Instead, Comfort Keepers helps clients maintain their independence while providing support so seniors can be at their very best.  Many clients rely on us to drive them to appointments, shopping trips or out to restaurants. All of our services are focused on preserving our clients' dignity while helping them enjoy life to the fullest. Even for clients confined to a chair or bed, our caring staff can provide assistance as well as companionship and conversation.  
Comfort Keepers of Canton, GA can also provide nutrition assistance through grocery shopping, prepping meals for seniors, and reminding seniors to take their medication consistently. Focusing on proper nutrition and taking measures to remain well are critical to keeping the body and immune system healthy—and we can help with that. Contact us today at (770) 232-6336 to discuss the home care options available to help your loved one in Holly Springs or the surrounding area.