Living Assistance Services in Alpharetta, GA and Surrounding Areas
Your loved one in the Alpharetta area can remain in their home safe and healthy for longer with living assistance services from our experienced caregivers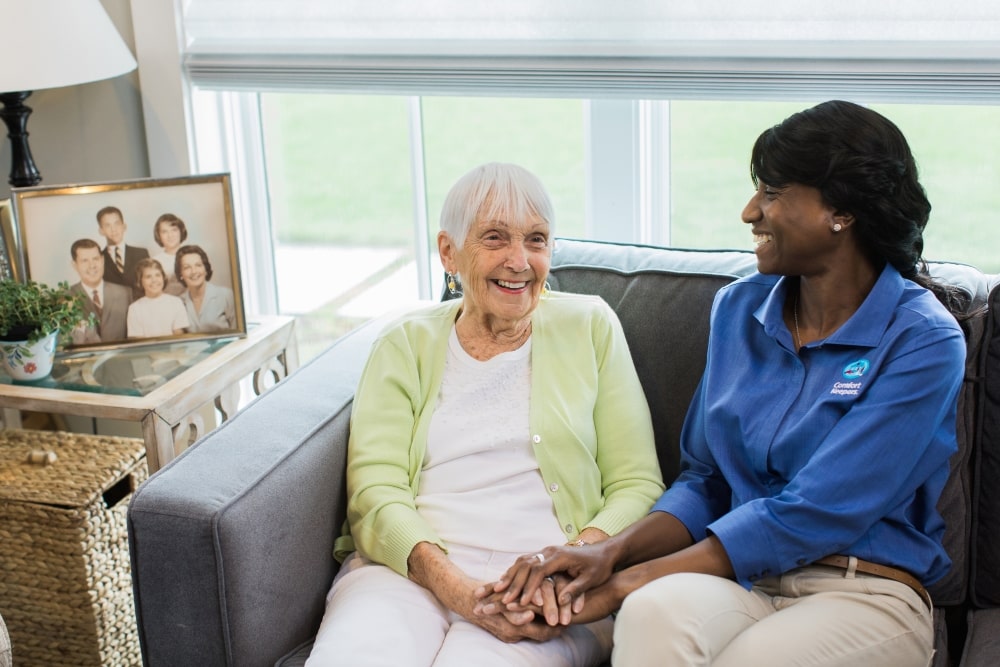 While the phrase "assisted living" often brings to mind a particular kind of institutional care, at Comfort Keepers we know that our clients want to remain in their own homes. In fact, more and more seniors are choosing to age in place, maintaining their current homes, lifestyles, and independence for as long as possible. Living assistance services incorporate all the ins and outs of everyday life so that your loved one can make the most of every day. Our expert caregivers are your number one local resource to improve your aging loved one's quality of life.
At Comfort Keepers in Alpharetta, every care plan we administer has been fully customized for each client, designed specifically to meet your schedule and your budget. We offer transition care, for help staying healthy at home after a hospitalization or surgery; respite care, for when family caregivers need to step away for any length of time; Alzheimer's and dementia care, for specialized services for clients with degenerative cognitive diseases; and end of life care, for assistance throughout the end of life process.
---
Comfort Keepers provides a wide range of living assistance services, including:
Light housekeeping. Keeping the kitchen, bathroom, and living areas clean helps keep the house clean for your loved one. Our caregivers assist with day-to-day needs to keep the home comfortable and safe.
Laundry and linens changing. Caregivers can assist with laundry, changing bedding, ensuring clean and comfortable clothing is available, and more.
Meal planning. In home care providers can help research recipes, prepare meals in advance for when your loved one is on their own, and even help with grocery shopping and accessing fresh produce.
Transportation. With mobility assistance and transportation from a caregiver, your loved one will have access to medical appointments, physical therapy appointments, errands, and even community events.
Seniors who live alone frequently suffer from loneliness and isolation, especially when mobility or access to transportation is reduced. Companionship care has been proven to reduce isolation, and thereby reduce negative health impacts. In-home living assistance services are provided through companionship care, meaning your loved one will always have another pair of hands and ears available to them throughout the day.
If you're concerned about the health and wellbeing of a loved one who lives alone, Comfort Keepers is close by and ready to help. Call our office serving Alpharetta, GA and surrounding areas today at (770) 232-6360 to learn more about our in home senior care and get started with your custom care plan today.