Meet Our Home Health Aide Teammates in Lakeland, Winter Haven, FL, and All of Polk County
Our home health aide team is uniquely qualified and ready to help your loved one in Lakeland, Winter Haven, FL, and all of Polk County
Every home health aide on our Comfort Keepers home care assistance team in Lakeland, FL team is professional and well trained. We conduct a thorough screening and interviewing process to identify the best in home health care providers and caregivers, and only those who pass this process go on to complete training to deliver our special brand of in home care and become a senior caregiver. What truly sets our Comfort Keepers apart, though, is their natural gift for caring for others.
All Comfort Keepers home health aide teammates pass extensive background checks and complete continuing education. They are bonded, insured and covered by workers' compensation insurance to protect our clients and their families.
Contact us today at (863) 385-9100 to get your loved one start with elder care with one of our exceptional caregivers.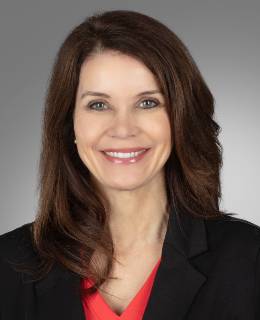 Tracy Kelley
Owner/CEO
For over 14 years, Tracy Kelley has been inspiring others to take action on what some might call the most noblest of pursuits— providing respite care for our senior loved ones.
The realization of this passion for serving others, however, can be traced back over 27 years ago, while attending Florida Southern College for her Bachelor of Science Degree in Psychology. It was during her education and her many years of serving customers of all ages in the insurance industry that she found her passion for people, but wanted to do something more.
As a mother of three, she was seeking to fulfill that passion while maintaining a flexible schedule for her children. When Tracy saw a growing need for elder care in Polk County, she realized that her passion for people would be best put to work by helping seniors maintain independence and quality of life in their homes. Owning and operating a home care service that offered a range of caregiving levels—from respite care and palliative care to dementia care and end of life care—would give her the opportunity to give something back.
Never losing sight of that vision, in 2002 Tracy opened Polk County's first Comfort Keepers to provide unparalleled senior home care to residents of Lakeland, Winter Haven, Sebring, and the surrounding Central Florida area.
Tracy sets the high standard for everyone at Comfort Keepers by demonstrating that every aspect of the company must be grounded in love for the clients. It's at the heart of everything a Comfort Keeper caregiver does for the client.
In her spare time, Tracy enjoys spending time with her family and supporting worthy causes that help enhance the quality of life for local senior residents. In Tracy's own words, "We get to help the hands that built America." Kelly Murdock
Internal Care Coordinator
Kelly Murdock is our Internal Care Coordinator for the Polk County Comfort Keepers office. She brings years of experience in skilled nursing and rehabilitation facilities to the Comfort Keepers team.
Kelly is originally from Upstate New York, and she attended the University of Pittsburgh and the State University of New York at Fredonia, earning a bachelor's degree in sociology. She has worked in the healthcare field for nearly 20 years, many of them as a social worker, and she was a director of social work for over seven years. She brings that passion for healthcare and the focus to help lead our team here at Comfort Keepers.
She came to Florida in 2002 to be closer to family, and she's rolled up her sleeves as the Internal Care Coordinator to help those who need home health services in Pasco County. When she's not spending time with her kids and family, Kelly works with clients to build healthy relationships and ensure clients are satisfied they are receiving the highest quality of at home care in Hudson and surrounding area. She's an integral part of the team that delivers the best care, from helping match caregivers to clients to addressing clients' concerns and issues.
Kelly is well-versed in the care options offered by Comfort Keepers, from the features of our in-home care—grooming, meal prep and cooking, medication reminders, and more—to the "best practices" when it comes to Alzheimer's and dementia care, to ensuring that our unique approach to caregiving—called Interactive Caregiving—is as beneficial to our clients as possible. These services can be tailored to those needing elderly home care, disability home care, or even temporary personal care in Pasco County while recovering from surgery or undergoing rehabilitation treatment. Kelly's background in healthcare, social work, and management make her a welcome addition to our Comfort Keepers' team!
Interested in joining the Comfort Keepers Lakeland care team?
We offer competitive compensation, a highly flexible work schedule, and opportunities to impact someone's life in a meaningful and fulfilling way. Whether you're looking for a part-time job senior care job or the start of a new career, we'd love to hear from you.
Browse Jobs