The Oviedo Comfort Keepers team includes highly trained and certified professionals.
Our team is ready to support and improve the quality of life for your loved ones in the comfort of home.
We value compassion and trustworthiness amongst our caretakers and support staff. Our team is ready to answer questions and discuss a care plan that works best for you and your loved ones.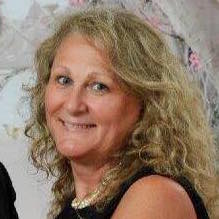 Gina Brooks
Owner
Gina Brooks is an owner of Comfort Keepers Oviedo. She provides in-home care to clients to help them live a long healthy happy life in the comfort of their own home. Her duties include management, marketing, and customer service. She is also actively involved in the Oviedo Community, her family, and lives her life to its fullest!
___________________________________________________
"Life's not over just because you're older – mine's not! I'm going to sky dive, I'm going to have fun. And I'll take anyone that wants to go with me. I like to live life on the edge and to the fullest because you never know if you're going have tomorrow." - Gina Brooks
___________________________________________________
Gina has been in caregiving for decades, and has helped launch not just one but two Comfort Keepers locations in Florida. Her primary interests include team building and creating and maintaining relationships with clients, their families, employees and the community.
She loves to make people laugh - to literally bring comfort and joy to anyone, anywhere.
Her efforts have helped her offices earn the following awards:
Operational Excellence, Comfort Keepers
Best of Senior Living/Care in Seminole County, Ovation Awards, Oviedo-Winter Springs Chamber of Commerce.
Prior to starting these Comfort Keepers offices, Gina was a Domestic Engineer - that's right she was a housewife! She has been a mother to three children, a family caregiver to her grandmother, and a wife to her business partner, Tony Brooks, for over 33 years.
Gina is a board member for Community Education & Resource Affiliation, Inc. (CERA). That organization helps to provide education and resources to seniors, caregivers and families through health fairs, networking meetings, and educational seminars.
Gina graduated from Polk State College with a degree in Physical Education. She loves reminding seniors and their families that, "Just because you're older doesn't mean that you can't still go and do. You may be a little slower at it, but you can still have fun!"

Tony Brooks
Owner
Tony was inspired to become a Comfort Keeper due to experiences he gained while taking care of his wife's grandmother and time spent serving on the board of directors for the Florida Senior Games. Tony realized the challenges of aging and the lack of information and resources available for seniors.
In his previous career with Publix Supermarkets, Inc., Tony was taught the importance of high standards, integrity and the values of sincere excellence of service. This inspired he and his wife to seek a company where they can continue those same values; Comfort Keepers was the obvious choice for them. Tony and Gina knew this is where they could make a difference in people's lives, creating a higher quality of life for our clients.
Interested in joining the Comfort Keepers Oviedo care team?
We offer competitive compensation, a highly flexible work schedule, and opportunities to impact someone's life in a meaningful and fulfilling way. Whether you're looking for a part-time job senior care job or the start of a new career, we'd love to hear from you.
Browse Jobs