Comfort Keepers® Keep Seniors Connected to Friends and Family through an Easy-To-Use Tablet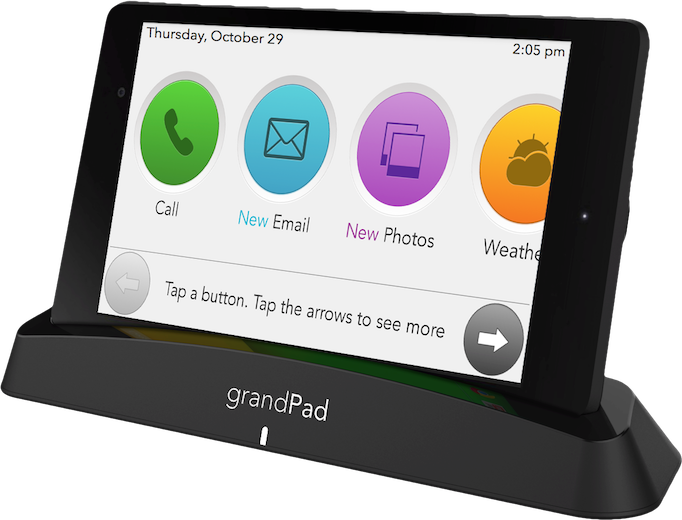 What people are saying
"The grandPad is a marvelous computer/tablet. My day goes by so much faster and, even at my advanced age, I'm actually becoming somewhat computer literate."
The easiest way for seniors to connect to the digital world:

Always-on, senior-friendly tablet

Pre-loaded with essential apps for socialization and engagement

Access to health, wellness, and safety resources

See your family and friends through video calls, without leaving the comfort of home.

No passwords, Wi-Fi concerns, wires, or frustrations

Closed email system for security; send voice emails easily

Instantly communicate with family, friends and Comfort Keepers

Enjoy curated music and view the weather
Includes:
Tablet, case, wireless charger and applications
Built-in wireless data connectivity
Damage and theft insurance
U.S.-based, white glove support
No prior computer experience necessary!
Interested in learning more about grandPad for your senior loved one? Get in touch with your local Comfort Keepers office today.
Ask Your Local Office About grandPad