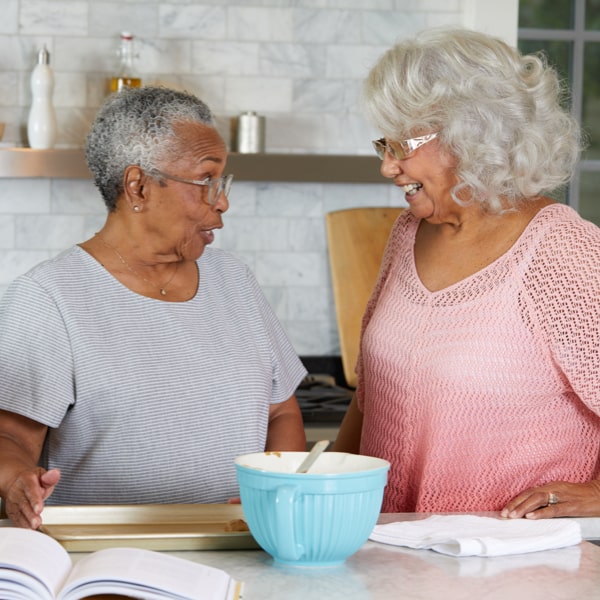 Our Senior Care Services in Madison, CT
Customized your loved one's care plan with any of the services below
Comfort Keepers of Madison, CT provides a wide range of senior care services for families along the Connecticut Shoreline. Your loved one can receive dementia care or Alzheimer's care for a decline in mental ability, end of life care to help with recovery or comfort, respite care for familial and primary caregivers, and many other services. Through a free care consultation, we take the time to sit down with you and your loved one to create a personalized care plan allowing seniors to remain in their homes with an improved quality of life and renewed sense of independence. Our care can be scheduled for as little as a few hours a week to around the clock, 24 hour care, allowing for customization to meet your needs and schedule.
Give us a call at (203) 493-7564 to learn more!
The backbone of our care services is our Interactive Caregiving philosophy. Rooted in scientific studies, Interactive Caregiving takes advantage of the increased quality of life for seniors who stay active and engaged over the age of 65. Often times this leads to longer lifespans, improved happiness, and healthier lives. Each senior we assist at home has an Interactive Caregiving plan created for them in addition to their daily care plan. This plan includes a number of activities that exercise the body and mind in a way that aligns with your loved one's abilities.
In addition to providing a wide range of carefully crafted senior care services, we make sure they are performed by compassionate professionals. Our caregivers are individuals that have dedicated themselves to helping others, making sure to go above and beyond in order to make a real difference in the lives of those they support. It just takes a click or a phone call to have a member of our team ready at your doorstep. Best of all, we've done the vetting for you to ensure that the caregivers coming into your loved one's home are screened, tested, and certified.
Whether you need our services for the short-term or long-term our experts are here for you. Explore our website to learn more about the many services we have to offer. If you feel senior care services are right for your loved one, contact us online today at (203) 493-7564 for more information and to get your consultation scheduled.