In Home Care in Contra Costa County, CA
Comfort Keepers provides in home care in Contra Costa County, CA.
Do you suspect your senior loved one may be spending too much time alone? Isolation can be dangerous for seniors and cause depression and anxiety. However, Comfort Keepers in home care is here to help! Our care services focus on companionship while providing a number of desirable services. As caregivers, we want to make the lives of the clients we work with better by encouraging an active lifestyle and giving them someone to talk to at any time. In addition to socializing with clients in the comfort of their home, we focus on getting out into the community and spending time with others.
Working with an in home care provider like Comfort Keepers gives seniors someone who they can talk to at any time. In addition to offering basic care services, we can provide companionship that makes a huge difference in the life of your beloved senior. Our team of caregivers discuss interesting topics, take part in puzzles together with a client, and enjoy hobbies that are entertaining. We realize that spending time with someone else is better than being alone.
In order to reduce isolation and keep our in home care clients engaged and happy, we offer Interactive Caregiving. The goal with Interactive Caregiving is to keep our clients moving around, take part in mentally challenging activities, and socialize with others. Often times, people who are alone don't move around much and live entirely inside their own head. Our team of caregivers encourages your beloved senior to walk around from time to time and accompany them on walks around the block. When we are enjoying our free time with a client, taking some time to play challenging games is a great way to sustain mental activity.
In order to reduce isolation, the focus of our in home care is on making sure our client socializes with others. Since Comfort Keepers offers a transportation service to clients, we are able to take your beloved senior out into the community so they are able to socialize with others. Something as simple as going out into the community can allow seniors to remain connected with their world and give them a reason to look forward to waking up every day.
Comfort Keepers serves the following areas of Contra Costa County, CA:
Everything that we do with our clients is focused on full participation. Performing simple tasks like meal preparation with your beloved senior allows him or her to remain active and happy. However, the most beneficial way to reduce isolation is to have family members stop over from time to time. One of the best times for family members to stop over is during meal time in order to sit down with your beloved senior. This ensures that seniors will be able to enjoy their life thoroughly, as they are surrounded by people they love.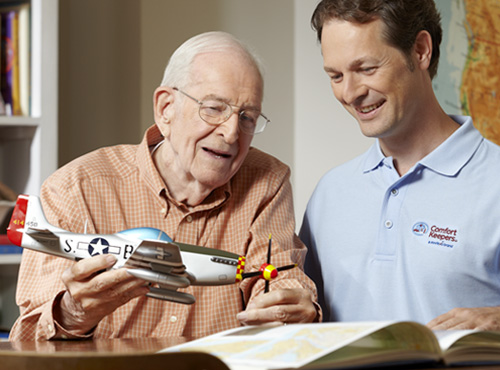 Contact Us Today For Care

Call us today at (925) 344-4159 or contact us to set up a free in-home care consultation with our knowledgeable team of Senior Advisors. We are available 24/7 to take your calls and handle your online inquiries.