Welcome to Comfort Keepers® Home Care in Livermore, CA
Comfort Keepers of Livermore is your local dementia specialist and a leading provider of in home care services for seniors. We offer customized care plans that include personal care, respite care, companionship and homemaker services. We support independence and quality living for seniors and other adults. Our Livermore Comfort Keepers team is dedicated to their work and to the people that we compassionately assist, in all aspects of their lives.  We are also committed to helping the families of our clients. We understand the responsibilities of being caregivers. Let our caregivers help your loved one live a more independent life. 
An Expert In Dementia Care
Dementia is one of the most common health concerns for seniors.  Caring for those with various forms can require a lot of time, energy, and knowledge.  Comfort Keepers can be there to help you every step of the way.  We can specially design an in home care plan with activities and services that can help your loved one limit the risk factors associated with the development or to improve upon or sustain the cognitive abilities of those that have.  
---
NOT SURE WHAT CARE YOU MAY NEED?
If you have worried about your senior loved one living on their own, it might be time to consider in home senior care. Begin the process by taking a short survey to help you better understand when the time has come to pursue care options.
---
Interactive Caregiving
At Comfort Keepers of Livermore, CA we also provide our Interactive Caregiving approach to in home care.  This technique helps seniors live a longer, healthier and more purposeful life despite their age.  Interactive caregiving keeps your loved one involved in their care and the activities that they enjoy. A plan is created for each client that we care for and is based on their individual needs, personality, health, interest, and abilities. 
The Family Room
At Comfort Keepers, we understand that its important to create a "village" to assist with ensuring your loved one is "aging in place" safely and happily.  Comfort Keepers offers the Family Room to our family members so everyone can stay "connected in care".  Families can monitor care notes and caregivers' schedules, pay invoices, leave notes for the care team, add to-do lists and more.  This mobile version can be accessed anywhere and at any time. Check out this video to learn more...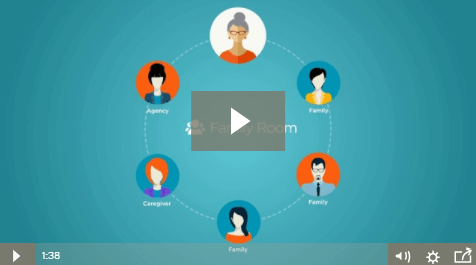 If you would like more information, to schedule a consultation, or to speak to a member of the Comfort Keepers team, please visit our contact us page or call us at (925) 233-6048. We are always happy to help and always open to getting you the in home care resources you need.