Respite Care in La Mirada, CA & Surrounding Areas
Respite care provides family caregivers in La Mirada, CA with well-deserved rest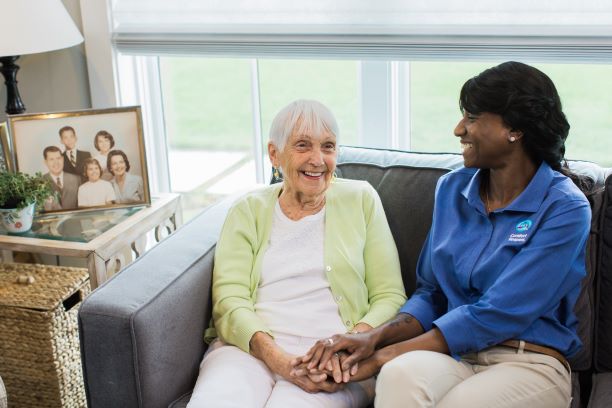 Providing senior care for a loved one on a daily basis can be an extremely rewarding experience and a great opportunity to bring the family closer together. The role of a family caregiver can also be physically demanding and emotionally draining at times. 
More often than not, people get caught up in their caregiving responsibilities and their loved one's needs that they forget to take care of themselves. When this happens, the quality of the care you provide is often not as effective, and your loved one could be left feeling like a burden to you or other family members.
Respite Care can help
Commend yourself on your devotion to making life easier for your senior loved one, but don't neglect your personal needs and responsibilities. The support you need is respite care or temporary relief to those who care for family members who might otherwise require permanent placement in a nursing home or assisted living facility outside the home. Comfort Keepers of La Mirada, CA offers specialized respite care services to give you time to relax and recuperate.
Customized Respite and In-Home Care Plans
At Comfort Keepers of La Mirada, CA we work with you to customize a home care plan appropriate for your lifestyle and your budget. Respite care services can be scheduled for as little as a few hours a week or 24-hour care can be arranged so you can take a longer break to attend a wedding out of town, take a child to college, or go on a well-deserved vacation.
No matter how much time you need, rest assured that your senior loved one is in the hands of leading home care professionals.
Respite care allows time for a family caregiver to:
take care of the errands you never seem to have time for.
catch up on your shopping.
attend meetings or events.
visit a doctor or dentist for routine care.
relax at home.
Contact us
Contact us online or give us a call us at (714) 975-8446 to schedule a free consultation with one of our care coordinators. We are happy to take some of the weight off of your shoulders so you can replenish your energy and provide the attentive care your senior loved one deserves.