Seniors living at home alone can face risks.
For instance, the risk of falling can be a threat to a senior's health and quality of life. But no less critical, a dose of medication could be missed, or overdosed. Additionally, for those with dementia, wandering off or engaging in a dangerous activity can put them in harm's way. 
Consequently, many families face this dilemma: balancing respect for a loved one's independence with a desire to provide them with home care. No one wants to be overbearing, but all families worry about the time between visits when their loved one is alone. 
Comfort Keepers offers more than in-home care, we also help seniors and their families overcome these challenges with our full line of in-home safety devices.
Contact Us
Medical Monitoring Systems
Disclaimer: Products may vary by location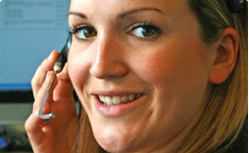 Around the Clock Monitoring Station
Our SafetyChoice care products connect via phone line to the Safety Choice Centralized Monitoring Station, staffed 24/7 with caring, knowledgeable associates ready to assist. The staff answers promptly and will stay on the phone until help arrives.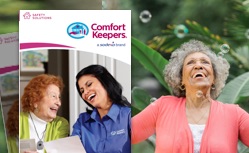 Care Products Brochures
Download a brochure to learn more about how our medical alert systems can help seniors live safely and independently at home.
Schedule a Free In-Home Consultation
A Comfort Keepers home visit will help determine the specific needs and demonstrate how these care products can help your senior stay safe while maintaining independence in the home.
Schedule a Free In-Home Consultation