Caregivers in Alameda, Oakland, San Leandro, and the surrounding areas
Caregivers throughout Alameda and the surrounding areas have undergone comprehensive training and certification.
Every member of our caregiver team is a trained expert with vast experience. We conduct a thorough screening and interviewing process to locate the best home care workers, and only those who pass go on to complete training to administer our unique brand of home care and become Comfort Keepers®. However, it is our people's natural propensity to care for others that sets them apart.
Caregivers for Comfort Keepers must pass a thorough background check as well as regular training. They are bonded, insured, and covered by workers' compensation insurance to protect our clients and families. Each of our caregivers will treat each of our clients as if they were family members, giving companionship and ensuring your peace of mind while we look after your loved ones.
In our professional caregivers and support staff, we value compassion and dependability. Our team is here to answer questions and assist you and your family in developing a personalized care plan. Call our office at (510) 327-5852 for more information on our Comfort Keepers caregivers and the specialized home care services we provide to you and your loved ones.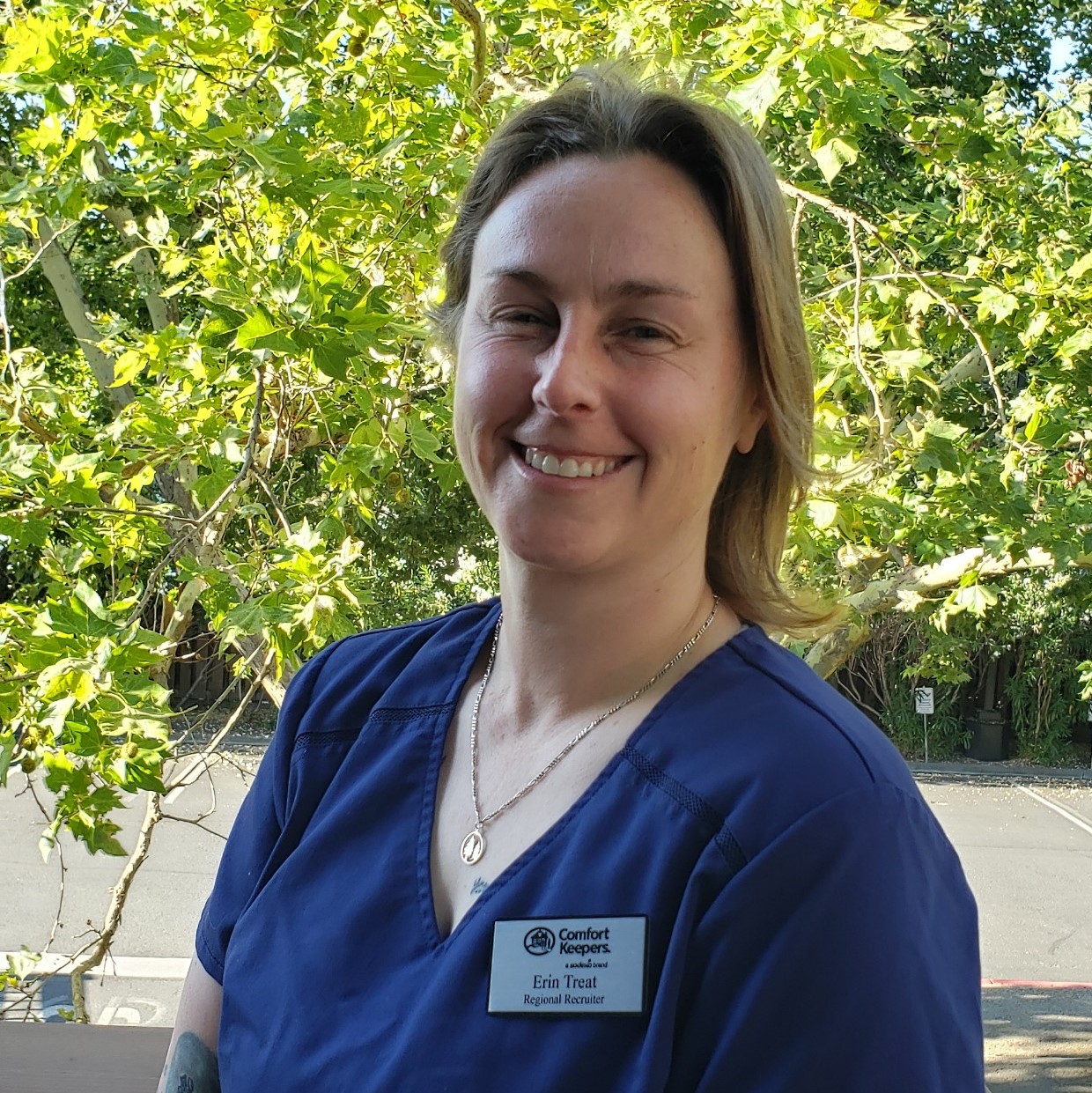 Erin Treat
Regional Recruiter
Erin became a caregiver right out of high school after seeing her grandfather receive amazing care from an in home health agency. She began caring for her grandmother when her grandfather passed, and then continued to dedicate herself to many clients over the years. Erin provided joy and positive energy to her clients in multiple agencies for over 18 years, the last 5 years being with Comfort Keepers. Erin also spent 9 years as Regional Coaching Administrator while caregiving. The role and the requirements of that previous job have helped Erin in her new role as Regional Recruiter. Erin's knowledge and expertise as a caregiver will also help to bring in joyful people that can elevate the human spirit.
Elevating the human spirit to Erin means giving of your heart 100 percent to the people needing care. Always showing up with a smile no matter what is going on, and making sure that you leave your client with a smile at the end of the visit.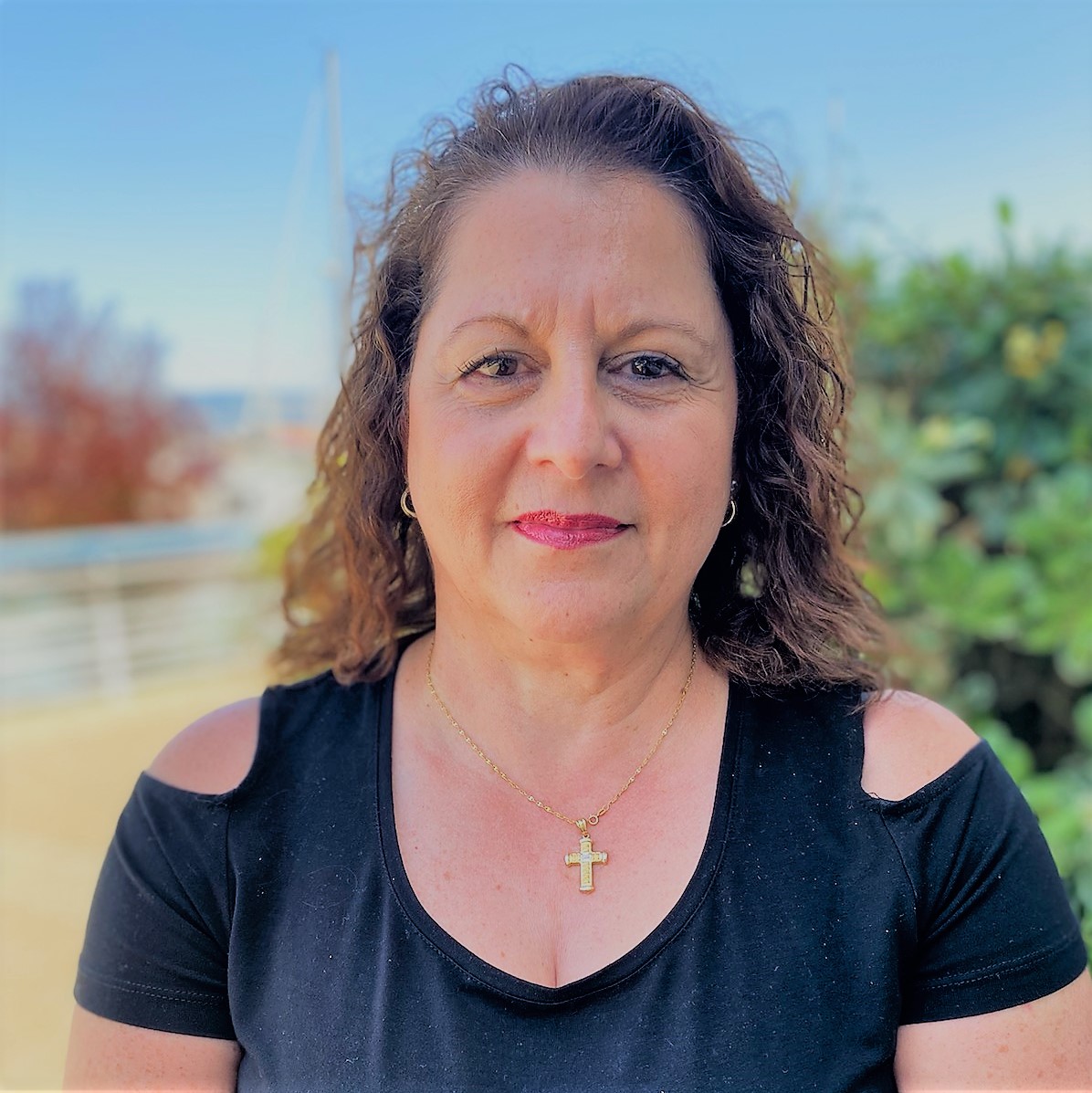 May Sirhan
General Manager
May possesses a Bachelor's Degree in Business Administration and is also a Tenured General Manager in the Corporate Wellness and Fitness landscape. She was a Leader of "Workplace Well Being" for 14 years at Plus One Health Management | Optum Company.
She feels wellness encompasses so many vital parts of our lives as human beings. From our habits and environments to our hearts and minds, the importance of maintaining our wellness cannot be understated. May is proud to now be a part of the team at Comfort Keepers as we embark on an immensely valuable journey to nurture wellness within vulnerable members of our community. As we mature in age, maintaining a semblance of familiarity can be vital to our wellbeing. We feel that providing these comforts are essential to encouraging positive health and mobility for all our members. May is proud to step into this role and continue to enhance the wellbeing of our patrons.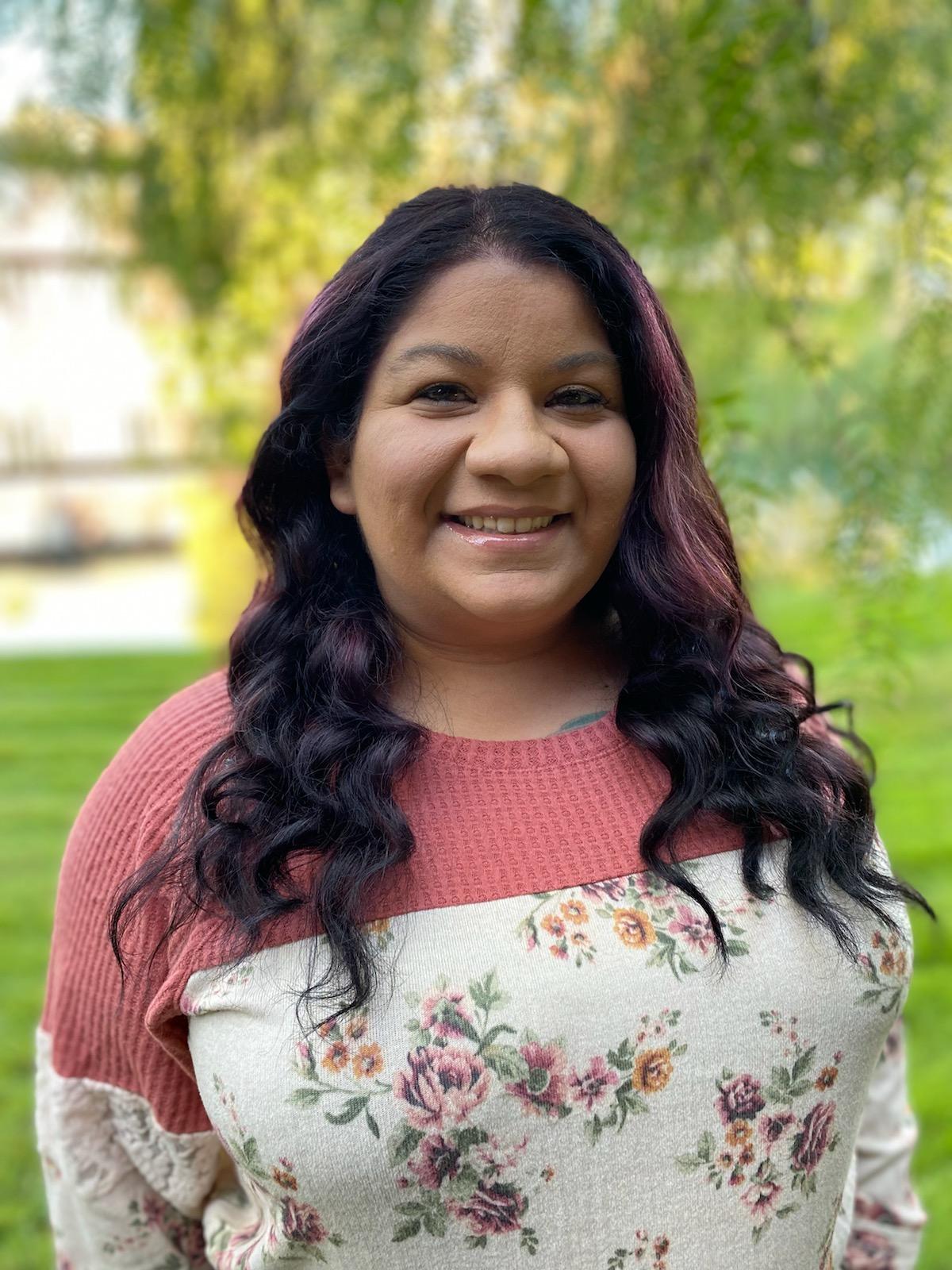 Racheal Gonzalez
Regional After-Hour Liaison
Racheal has always worked in the care giving field; 8 years in child care and 3 years as a medical assistant. She assisted with pain management and later switched to specialty care (oncology). She worked as a scheduler and recruiter for a home health provider for 4 years before becoming an after hour liaison at Comfort Keepers. She holds a special place in her heart for the elder community. Elevating the human spirit to Racheal means proving the highest quality of care, and bringing joy to people's daily lives. As care providers, it is our goal to be patient and compassionate to both our client and their families. Always having your most positive attitude and being respectful.
For the time that Racheal has been with Comfort Keepers, she feels that everyone who works for the company, caregivers, and office staff, are genuinely here for the clients and their wellbeing. She is enjoying her new position as the afterhours liaison and can't wait to grow with the company.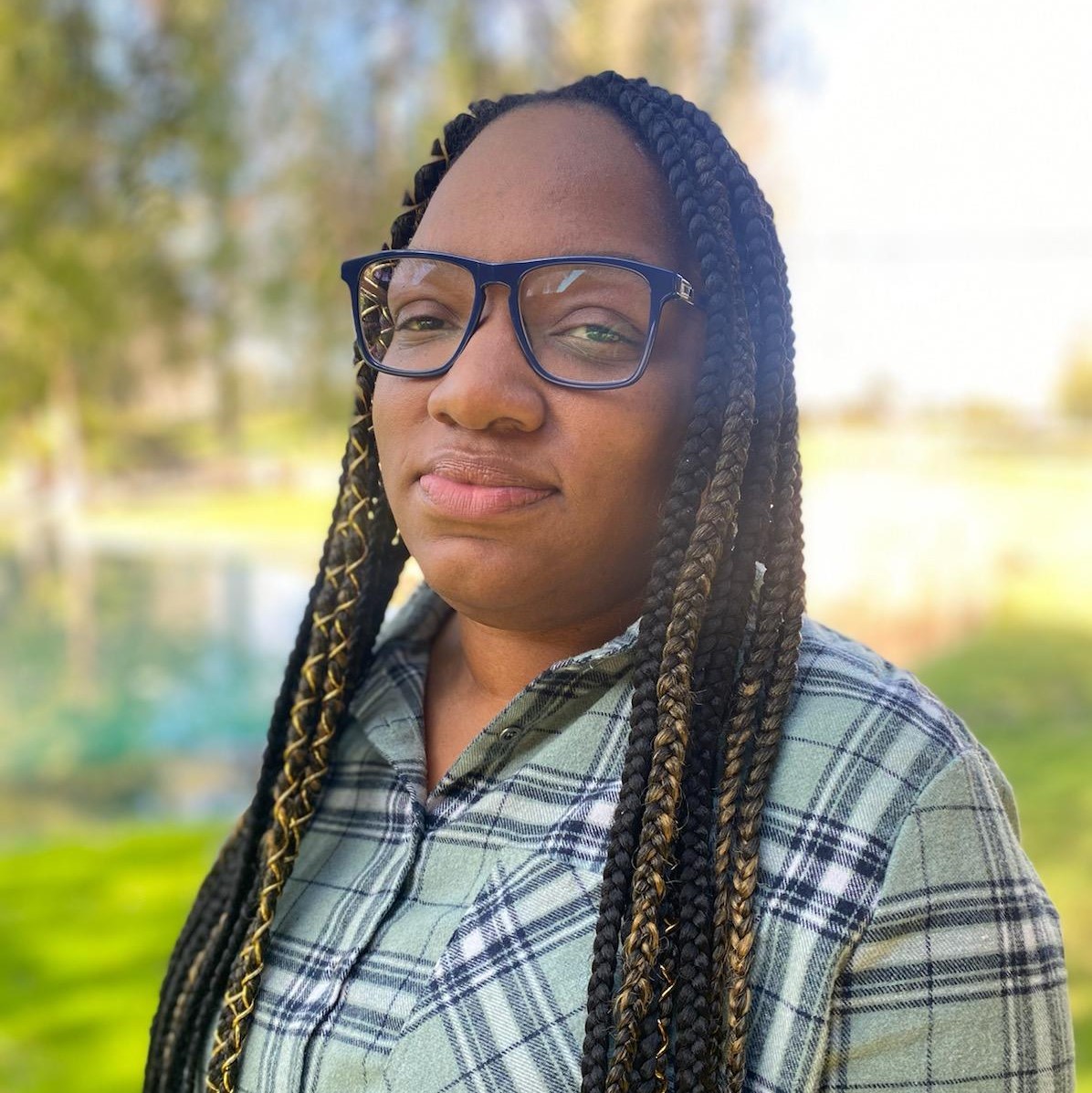 Takeya Foster
Regional After-Hours Liaison
Takeya comes to us with a background as a clerk in a hospital setting as well as in environmental health. Takeya has joined our team to help elevate the human spirit of our clients and caregivers. She feels that taking the time to find out what makes people happy and providing them with an experience to bring them joy, is what truly matters most. We are excited to have her support our team as the new after-hours liaison.
Interested in joining the Comfort Keepers Alameda care team?
We offer competitive compensation, a highly flexible work schedule, and opportunities to impact someone's life in a meaningful and fulfilling way. Whether you're looking for a part-time job senior care job or the start of a new career, we'd love to hear from you.
Browse Jobs