Welcome to Comfort Keepers Home Care of Alameda, CA, and the surrounding areas
Comfort Keepers' dedicated home care agency provides seniors with home healthcare services throughout Alameda, Oakland, San Francisco, and the adjacent areas.
Comfort Keepers Home Care of Alameda, San Francisco, California, is a market leader in long-term care services. We take great pleasure in offering senior care and in-home care to the elderly. Companion care, Alzheimer's care, dementia care, 24-hour care, respite care, and private-duty nursing are just a few of our services. We offer elders long-term care of the highest caliber, enabling them to preserve their independence and lead healthier lives. Please contact (510) 327-5852 for more information about specialized long-term care in Alameda, CA, and the surrounding areas.
---
Are you interested in becoming a Comfort Keepers Caregiver?
Every Comfort Keeper business revolves around our caregivers. They are the ones who provide their clients with the exceptional elder care offered by Comfort Keepers, which helps senior citizens. Jobs at Comfort Keepers Services are available for those who desire to manage offices, plan client care, or advertise the business. However, Comfort Keepers will assist you in getting there if you prefer to work in the office rather than as a caregiver.
See why so many have chosen Comfort Keepers as their career:
Flexible Scheduling
Competitive Pay
Rewarding Career Helping Others
Career Advancement Opportunities
Kick-start your career in healthcare
Health Education and Care Training
Browse Available Jobs Text JOY to (510) 256-7698
---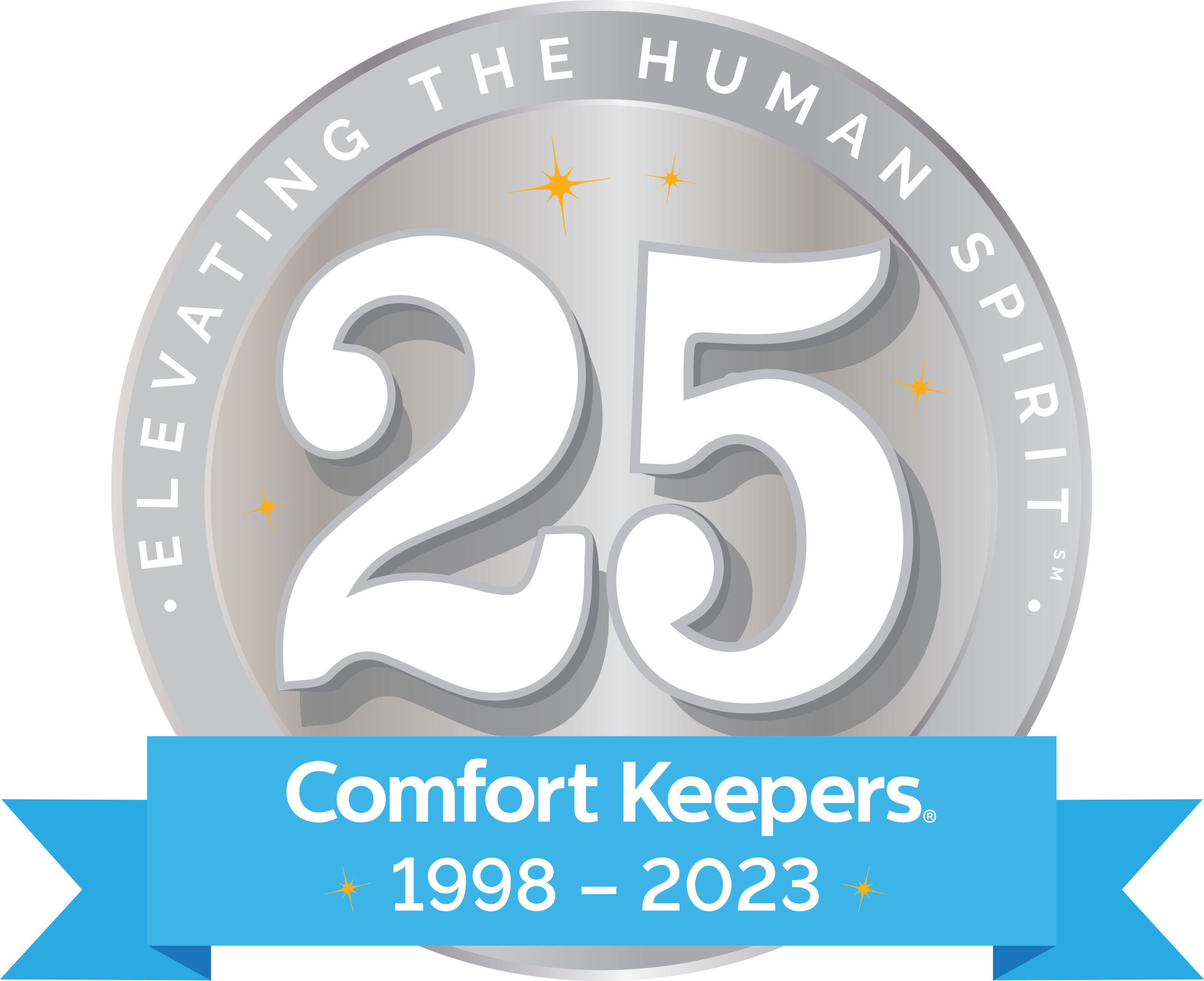 Celebrating 25 years of Elevating the Human Spirit℠
Since 1998, Comfort Keepers® has changed the lives of thousands of seniors and their families by providing uplifting in-home care that Elevates the Human Spirit℠. Our brand promise to help seniors thrive and achieve greater well-being by fostering everyday positive moments, connection, and a more purposeful life rings true 25 years later.
---
Individualized Home Care Programs
Comfort Keepers offers customized senior care programs for each client's needs and preferences. Our thorough approach makes sure that customers receive individualized care in the comfort of their own homes. Our dedicated team of caregivers works closely with clients and their families because we know everyone has different needs. The following are some of our most popular senior care services:
Companion Care for seniors in the home - uplifting senior care and friendship for you and your family members
Interactive Caregiving - entails being able to inspire participation and engagement rather than doing activities for the patient.
Senior Transportation - aiding seniors in keeping their freedom by assisting them in getting out and attending activities, shopping, or errands.

Alzheimer's and Dementia Care - clients with dementia are encouraged to participate in intellectual, emotional, and physical activities complementary to medical therapies.
24-Hour Home Care - Supporting home care for those who require round-the-clock assistance and choose to remain in their own homes is available.
End-of-Life Care - When you and your loved ones are most vulnerable, they require end-of-life care.
Contact Us
Make an appointment for a Comfort Keepers home care consultation in Alameda, Oakland, San Francisco, and the surrounding areas to experience the great support and care provided by Comfort Keepers. Contact us now by calling (510) 327-5852 to schedule your complimentary consultation and take the first step toward receiving the compassionate and professional care you deserve.