Providing Care For Seniors in Olympia, Tacoma, and Surrounding South Sound Areas
Comfort Keepers prides itself on providing the very best in home care services for seniors in the Olympia, WA, Tacoma, WA and the surrounding South Sound areas. Our home health care plans are tailored to each senior's needs, so those who have difficulties as they age won't have to suffer or give up on their interests and passions. We take the time to get to know our patients and their likes and dislikes. Additionally, we include the direction of medical staff as well as the suggestions or requests of family members who are involved in their care. This allows us to provide transparency in the right amount of support for each senior.
Give us a call at (360) 226-2737 to learn more!
---
What Is Care From Comfort Keepers?
Comfort Keepers in Olympia, WA provides seniors and older adults a special brand of care we call Interactive Caregiving. Our professional, compassionate caregivers—whom we call Comfort Keepers—actively engage clients as they care for them, enhancing their quality of life physically, mentally, emotionally and socially. Studies have shown that seniors who remain active in their homes during their aging years live happier, healthier lives. We aim to do just that with our top-rated care.
---
You Can Depend On Us
There is no shame in asking for help. While in home care can be a difficult conversation to start with an aging family member or friend, you will rest assured knowing that they are in safe hands when you're not there. Plus, as your loved one gets the support they need, you are likely to see a change or improvement in their mood and demeanor. Companionship, like any social outlet, is helpful in reducing depressed feelings, which can contribute to sadness, loneliness and a feeling of apathy. If this goes on for too long, many seniors begin to withdraw. Those who aren't motivated to get out will still be encouraged to see friends, be involved with doctors' visits or even to check out activities at the Lacey Senior Center or upcoming events at the Senior Services for South Sound. The important thing is to provide a place for seniors to be creative, engage, and socialize.
---
NOT SURE WHAT CARE YOU MAY NEED?
If you find yourself wondering if your loved one may need some support to remain independent, or what services would be ideal for their care plan, complete our survey. We can help you take the first steps- from starting the conversation, to how to prepare for your first visit, and more.



Take a peek at what we have to offer to seniors by seeing how Jackie and Don plan their visits together! Elevating the human spirit involves interweaving love and joy into every moment.
---
We Hire Compassionate Caregivers
Our Comfort Keepers have a heartfelt desire to help seniors live a higher quality of life. We care for your loved one like they are a member of our own family. When you entrust us with their in home care needs, enjoy peace of mind knowing we are committed to keeping your loved one safe while helping them maintain their independence at home. We are always looking for quality caregivers to join our team, browse through our jobs online or contact Comfort Keepers in Olympia, WA to learn more, give us a call at (360) 226-2737.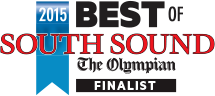 ---
Learn More
If you or a loved one needs a little extra support to stay at home, please call our office at (360) 226-2737 or fill out our online Contact Us form, and a care coordinator will be in touch as soon as possible. Someone is available 24/7 to answer any questions and to help set up your free care consultation.