Hands On Senior Home Care Solutions In Virginia Beach, VA
Affordable senior home care in bathing & grooming
Comfort Keepers of Virginia Beach, VA, offer a wide range of senior home care plans that help local folks age safely and comfortably at home. This includes general care as well as personal assistance. We understand the challenges that seniors face as they become older. Those everyday tasks that were once routine can become difficult, or in some cases impossible, to carry out.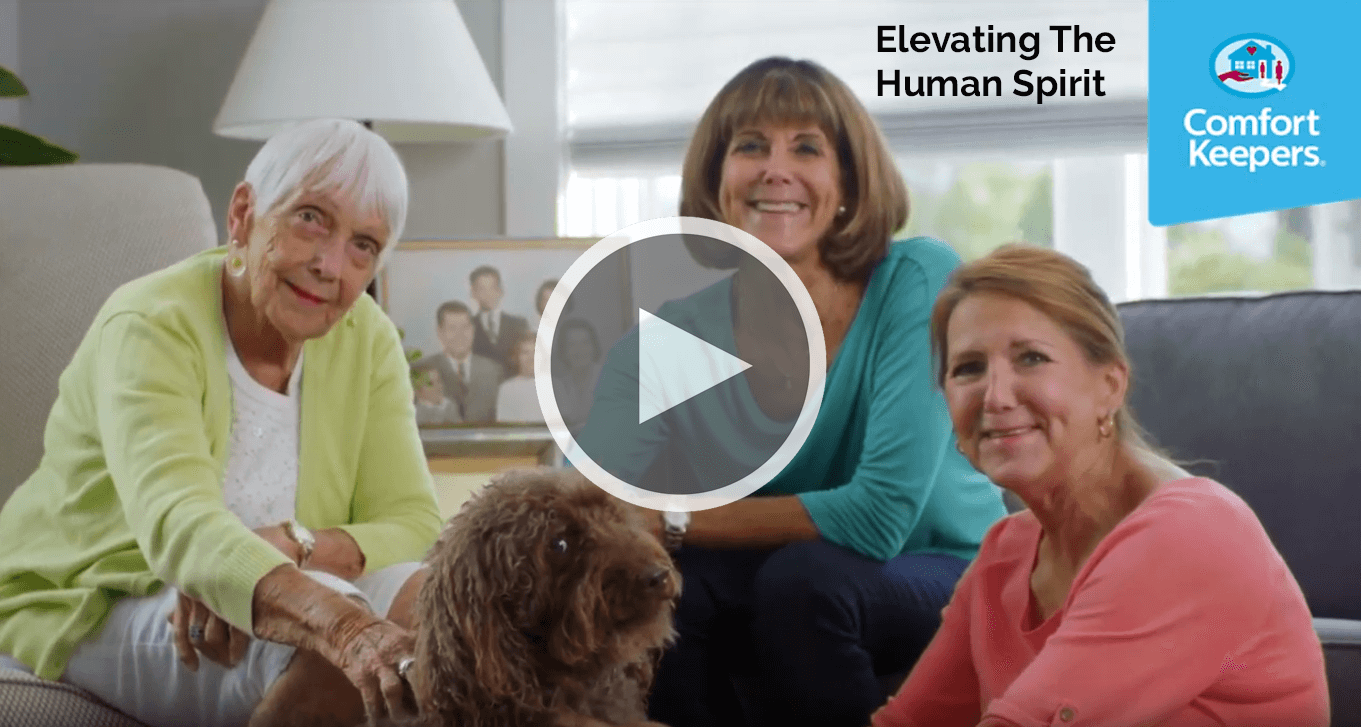 Give us a call at (757) 204-1108 to learn more!
Types Of Senior Home Care In Virginia Beach
Many seniors just need a little general help around the home, particularly with heavier type jobs. Our caregivers can help in cases where other family members are too busy working or live far away.
General home care can include duties like the following:
Laundry/linen washing, includes changing bed linen
Light Housekeeping: includes maintaining a safe environment
Respite care for volunteer family caregivers
Meal Preparation and clean-up
Medication Reminders
Shopping and other errands
Transportation: appointments, visits & outings
Other senior home care assistance as arranged
Our more personal, hands-on caregiving support may include:
Elderly transferring and proper positioning
Skin-care: can be part of a hygiene and grooming plan
Mobility assistance
Prescribed exercise programs (Comfort Keepers Interactive Caregiving™ approach)
Incontinence care
Assistance with dressing/undressing
Bathing and Grooming help
Incontinence care, mobility assistance, and bathing & grooming are three areas that need special consideration. This is why Comfort Keepers of Virginia Beach takes great care to match the ideal caregiver to the client. Good relationships are vital in services that are so up close and personal.
---
Comfort Keepers Bathing & Grooming Services
Bathing & grooming is an area of senior home care that's vital for anyone who can't wash themselves. We know exactly how to keep elderly health and hygiene in check with our expert care plans.
Our caregivers understand safe practices. They adapt their approach to work in harmony with each client. We also take senior's needs and special requests into consideration. That's unless there are safety reasons why a thing might not be advisable.
Our care professionals are compassionate as well as experienced. This balance of natural kindheartedness and expertise is what makes Comfort Keepers so popular around Virginia Beach.
If you need home help for yourself or an elderly loved one, consider your local Comfort Keepers. We're part of an award-winning senior care agency that's passionate about elder care.
We can offer you a no obligation informal chat on our full range of in-home care plans. Get in touch at any time to arrange a free senior care consultation with one of our friendly staff members.
You can contact us via email or call us direct at (757) 204-1108.