In Home Care in Portsmouth, VA
Not every family can be there for their aging loved ones when they need help with tasks around the home. Try as you might, with the best of intentions, life is busy and you worry that your loved one might be going without the help they need. They could also be at risk of injury if they are trying to do tasks that are too difficult for them. If you are struggling with keeping a balance and trying to help your loved one, Comfort Keepers of Columbia, VA can help. We provide in home care services designed to ensure that your loved one is well cared for and safe.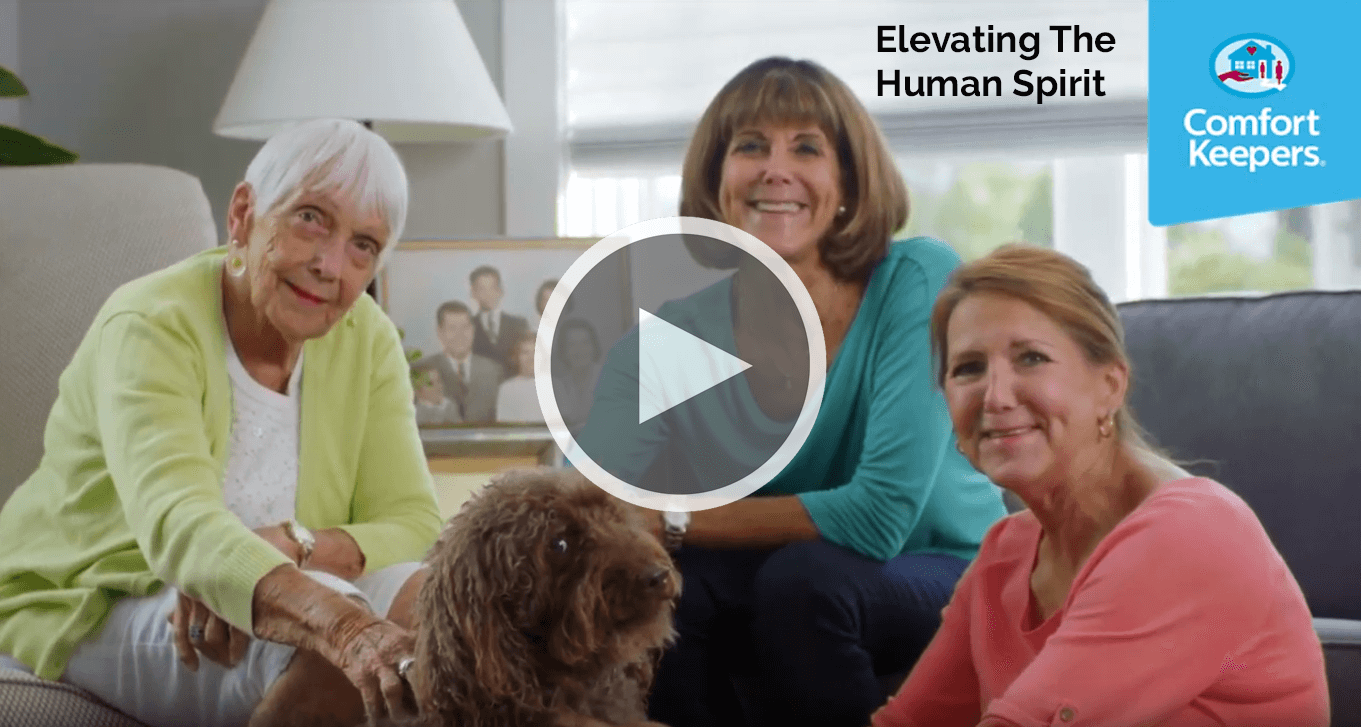 Give us a call at (757) 204-1108 to learn more!
Comfort Keepers Offers Care the Way You Need It
We offer a vast range of in home care services to ensure that every senior in our care gets the appropriate level of care they need. From helping you in taking care of your loved one a few hours a week to providing full time and specialty care, we have most of the care services your loved one will ever need.
Many families want to remain involved in their loved one's care, and that is perfectly ok with us. We believe that Comfort Keepers, families, and seniors must work as a team to ensure that the best possible quality and level of care is provided. We offer customized plans that are perfect for ensuring that seniors are receiving the appropriate level of care, and that families can adjust their level of help according to what their schedule allows.
What's Included In Our
We offer many different types and levels of care. What type of care your loved one receives entirely depends on your involvement and their health and abilities. We offer in home care that covers all their basic needs around the home. This is what many of our seniors start with. This type of care covers many of the most common tasks:
In Home Care Services:
Companion Care- Stimulating seniors through good conversation and favored activities.
Personal Care- Dignified assistance with personal tasks like bathing, dressing, and grooming.
Respite Care- Support for familial caregivers so they can always be at their best.
Senior Transportation- Safe travel so seniors can make appointments, events, and errands.
Seniors & Technology- Pairing seniors with technology to keep them connected and informed.
Specialized Care Services:
24 Hour Care- Around-the-clock supervision and assistance within the home.
Dementia Care- Special care for seniors experiencing difficulties with cognitive decline.
End of Life Care- Essential care and support for seniors diagnosed with a limited life expectancy.
In-Facility Care- Providing services in assisted living facilities and anywhere else that's called home.
Post Hospital Care- Helping seniors recover and avoid re-admission after transitioning from hospital to home.
Learn More About Our Customized Plans
If customized in home care sounds perfect for you and your loved one, please contact us online anytime or give us a call at (757) 204-1108 for more information. We can help you with any questions, give you more information about all the services we offer, and schedule you for a free at home consultation. These consultations give us the opportunity to see what level of care your loved one needs and to start the process of crafting a customized plan.